What better time to trick or treat yo' self to an unsettling, spooky, or flat-out scary read than Halloween? Our list contains 13 unBOOlievable Halloween books that will keep you up at night with fear and anticipation of what the next page will bring. 
So turn on all the lights, keep your ears open for things that go bump in the night, and let's have some skele-fun.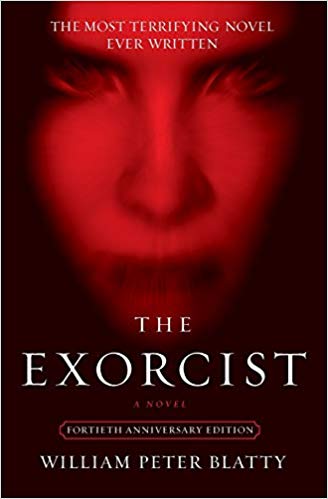 This one's a legend. "The Exorcist" is one of the most controversial novels ever written. Inspired by a true story, the book focuses on Regan, the eleven-year-old daughter of a movie actress. A small group of determined individuals tries to rescue Regan from her unspeakable fate. The drama that ensues is gripping and unfailingly terrifying.
It's one of those Halloween books that has the extraordinary ability to disturb readers and cause them to forget that it is "just a story", which explains why it spent fifty-seven weeks on the New York Times bestseller list, and seventeen consecutively at number one.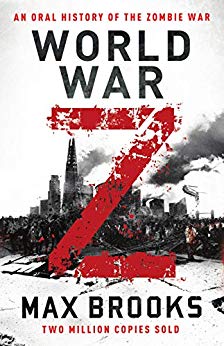 What's Halloween without some zombies, right?
The story ranges from the infamous village of New Dachang in the United Federation of China, where the epidemiological trail began with the twelve-year-old Patient Zero, to the unnamed northern forests where untold numbers sought a terrible and temporary refuge in the cold.
Next, the book takes readers to the United States of Southern Africa, where the Redeker Plan provided hope for humanity at an unspeakable price and to the west-of-the-Rockies redoubt where the North American tide finally started to turn. 
The novel reflects the full scope and duration of the Zombie War. The subtle, and not so subtle jabs at various contemporary politicians and policies are an added bonus.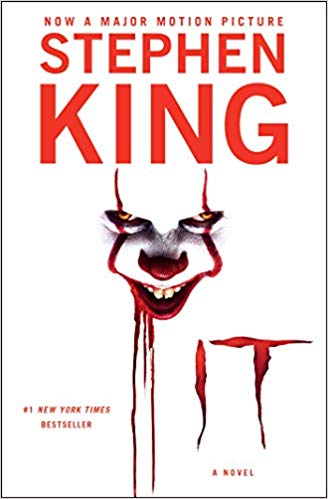 This is not just a horror story. It's more of a coming of age type of book; it's about childhood and friendships that seem like they will last forever. 
Derry appears to be a nice small city, but every 27 years, something horrifying happens. Bill, Richie, Stan, Bev, Eddie, and Mike, "the losers", were teenagers when they first investigated the strange happenings in their town. Now, years later, children are being murdered again. So they are contacted and asked to return to solve the mystery.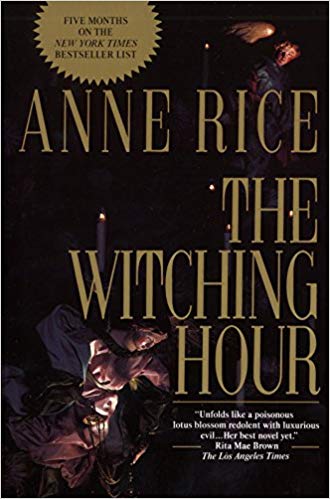 This wouldn't be a proper Halloween books list without some witchcraft.
The book begins in the 1980's New Orleans but swiftly whisks readers back in time to the 16th century in the Scottish Highlands during the height of the European witch hunts. The narrative moves through time and space from Amsterdam to Saint-Domingue just before the slave revolts into Antebellum New Orleans, through the Civil War, to the present day.
The story circles about the Mayfair family and the generations of Mayfair witches who have accumulated one of the world's great fortunes while awaiting the thirteenth witch in their succession. "The thirteenth" is to become the doorway by which a supernormal entity enters the human world and takes flesh. You know, just you "regular" witch novel.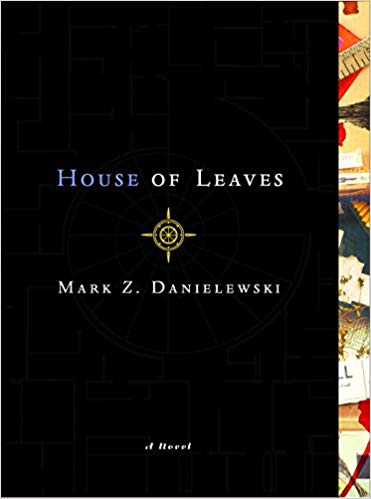 Make sure you keep your lights on for this one! The story focuses on a young family that moves into a small home on Ash Tree Lane, where they discover something is terribly wrong: their house is bigger on the inside than it is on the outside.
Shortly after they move in, the house starts changing and a door appears out of nowhere. What is through that door and how it impacts the family subsequently becomes the focus of an incredible volume of speculation and literary criticism within the universe of the story, with every nuance of the house and the family analyzed minutely.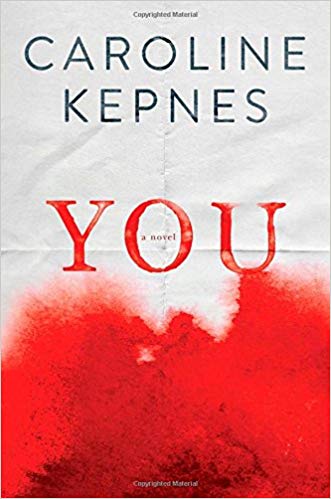 This novel is a terrifying exploration of how vulnerable we all are to stalking and manipulation. 
The beautiful Guinevere Beck strides into the East Village bookstore where Joe Goldberg works. Because he forgets to ask for her number, he does what anyone would do: he Googles the name on her credit card, a perfectly reasonable solution for a serial stalker.
Joe will stop at nothing to insert himself into Beck's life, even if it means removing the people in her life. By adjusting Beck's social circle and watching her communication through her stolen phone, Joe worms his way into her life.
What makes this book truly scary is relatability. We wouldn't be surprised if, after reading this book, you would think twice about what you're posting on social media.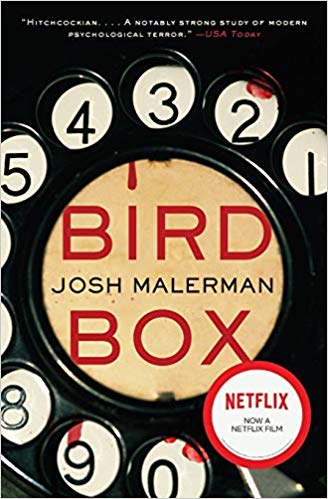 If the name sounds familiar, that's because Netflix has recently turned it into a movie. But we promise you, the book is even more terrifying. And a perfect addition to your Halloween books list! 
"Bird Box" is an apocalypse with a theme of sight, but one taken in a slightly unexpected direction. 
The story begins with Malorie, who is leaving the house together with her two children to undertake a hazardous twenty-mile boat trip upriver to a safer place. The catch is that Malorie lives in a world populated with creatures the very sight of which send people into an insane, suicidal rage. Therefore, Malorie can only risk the outside world while blindfolded, and so must rely solely on her hearing and that of her children to know what dangers lurk around her.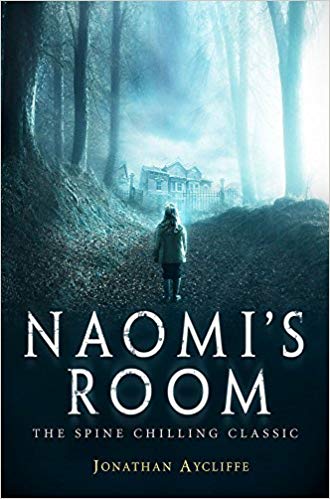 "Naomi's Room" is basically a parent's worst nightmare. The novel follows a family who, on Christmas Eve, take their daughter Naomi out shopping.
The 4-year-old Naomi gets abducted from a toy shop. Eventually, she turns up dead in an alleyway, horrifically mutilated. The couple tries to accept their daughter's death, but as grief settles on their house, strange occurrences start to happen.
The ending is not the happiest either. The story goes to really dark places and explores the parents' nightmare, dealing with the psychological effects.
We're sure this book will surely spook even the most courageous readers. Happy haunting, ghoulfriends!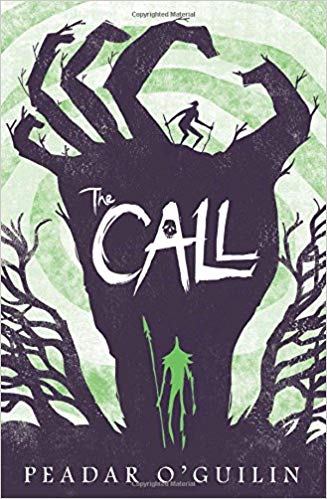 When you think of fairies, you usually think of kindness and tenderness. But that's not the case for these fairies.
During "The Call", teens disappear for a little over three minutes, only to find themselves alone in a sickly grey land with more horrors in it than one would ever wish to know about. When they reappear, they are usually dead and/or horribly mutated by magic.
The plot follows several teens into the Grey Land, delivering blisteringly fast-paced and graphic descriptions of the tortures the children endure.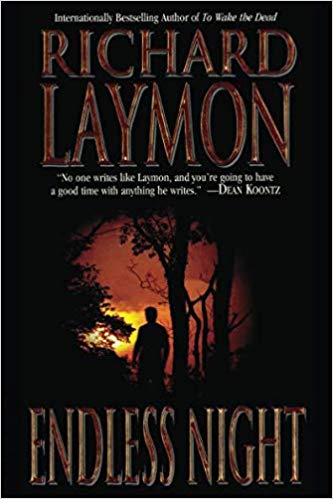 This book is absolutely not for the faint of heart. "Endless Night" is an extraordinary novel that will keep you on edge from the first page to the last. It's a must-read for all those who enjoy a little deadly hide and seek, gore details, murder, and mayhem.
The story goes like this: Jody is staying at her friend Evelyn's house. While she's there, a group of killers break in and slaughter everyone except her and Evelyn's brother, Andy. Jody and Andy escape the killers, killing one on the way, and trying to find their way to safety.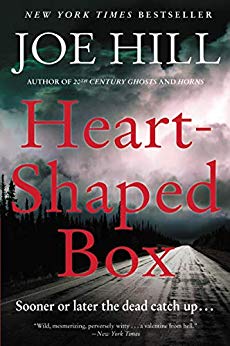 We hope you'll still be able to wear suits after reading this one!
The plot can be easily summarized: an aging heavy-metal star buys a haunted suit over the Internet, thinking it will be perfect for his ghoulish-artifact collection. 
However, the suit has a mind of its own. It has a ghost of its own too. And the ghost would rather go ravaging through the rock star's life than be part of his creepy little museum. Boo-tiful!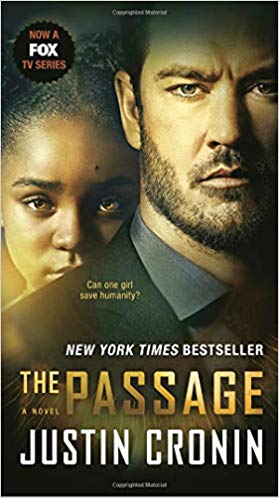 Have you ever thought vampires could be the result of government experiments? 
The story starts in the near future, with government experiments on a virus that gives those infected superhuman strengths and eternal life. The downside is that it also gives them fangs, claws, glowstick orange skin, a taste for human flesh, and raging photophobia. 
The novel details the virus's discovery and subsequent tests conducted on death-row inmates. It's taut and tight and, from the amorality of the military experiments to the passing references to America's polluted, lawless state, everything drips with dread.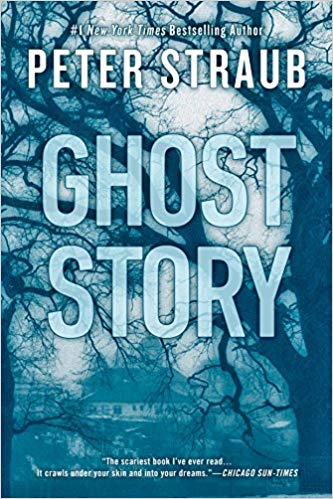 How does one fight a ghost? Vampires can't be in the sun, werewolves can be shot with silver bullets, but what are you supposed to do when a ghost decides to haunt you? 
You don't know what they want or what they can do to you. They just torment you until they get bored. 
Even though it's harder for them to catch you off guard because they can't just jump at you, they will always find a way to creep in. "Ghost Story" is probably one of the most terrifying ghost novels you will ever read because it feels way too real to be comfortable and conventionally "fun".
---
So there you have it, 13 wickedly awesome Halloween books that you should absolutely add to your Bookly shelf. 
Looking for more Halloween books to add to your reading list? Check out our serial killer books top and our environmental book top.