Talking to a friend about your latest read is great. Talking to even more friends about it is even better, especially if there's food involved.
There's nothing like sharing a good book with your book club. There are so many exciting novels coming out in the next months, but how do you know which ones are worthy to become one of your book club books? 
Don't worry, we've got you covered! These upcoming books are a fantastic place to start. Here are 10 of our favorites: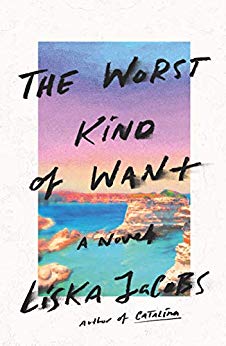 1. The Worst Kind of Want, by Liska Jacobs
Goodreads rating: 3.69
Italian nightlife and dangerous flirtation. Lots to discuss with this hypnotic literary noir.
Pricilla Messing is called away to Rome to keep an eye on her niece Hannah. But for the burned-out, forty-something Cilla, that's the last thing she wants to do. Instead, she throws herself into the nightlife of teenagers in the heat of the Italian summer.
Being so close to Hannah brings up complicated memories, making her restless and reckless, and pushes her towards a dangerous flirtation with a teenage boy. What disasters will her uncontrollable desires bring?
Publication date: November 2019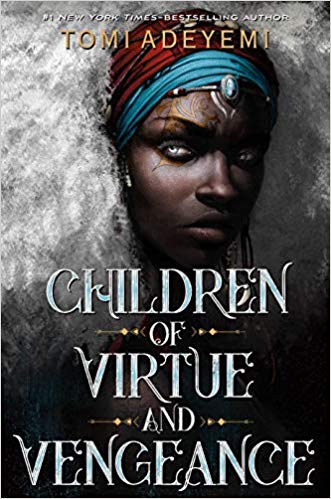 2. Children of Virtue and Vengeance (Legacy of Orïsha, #2) by Tomi Adeyemi
Goodreads rating: 4.27
This is the sequel to the very popular novel "The Children of Blood and Bone", a series based in African Mythology. Series are a book club must!
Zélie and Amari succeed in bringing magic back to the land of Orïsha. But in doing so, they reignite the powers of nobles with magic ancestry, as well. Now, they struggle to unite the maji in an Orïsha where the enemy is just as powerful as they are and must discover a way to bring the kingdom together or watch as it tears itself apart.
Publication date: December 2019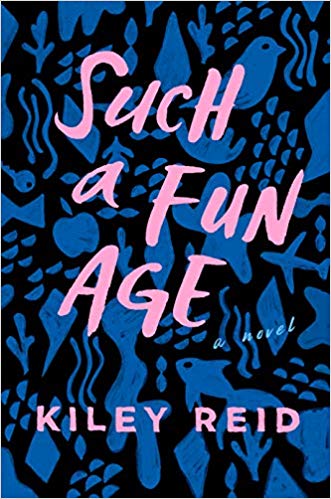 3. Such a Fun Age, by Kiley Reid
Goodreads rating: 4.32
You might think this is a light read, but that's actually not the case. Dive into this novel with your book club and let the suspense take over. 
The story focuses on Alix, a privileged, white, mother of two, and Emira, a 25-year-old black nanny. Alix is desperate to befriend Emira. But when she shows up to her Thanksgiving dinner together with Alix's high school ex, everything changes.
Publication date: December 2019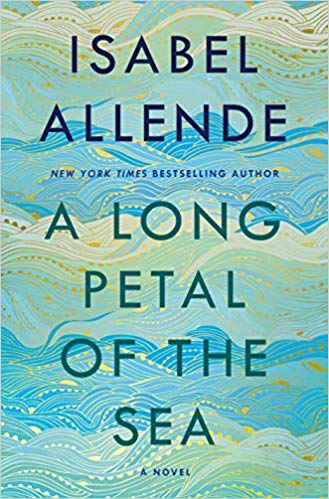 4. A Long Petal of the Sea, by Isabel Allende
Goodreads rating: 4.35
Coming from the bestselling author of "The House of the Spirits", this is a novel that follows two young people as they flee the aftermath of the Spanish Civil War.
Together with other refugees, they embark on a ship to Chile and embrace exile as the rest of Europe erupts in world war. Starting over on a new continent, their trials are just beginning, and over the years, they face trial after trial.
Publication date: January 2020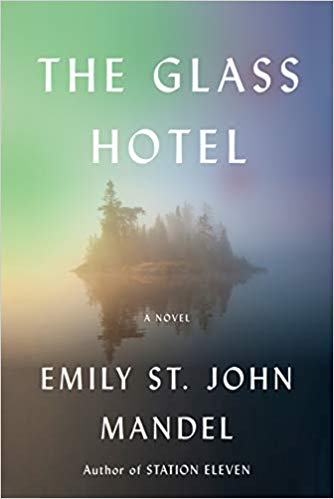 5. The Glass Hotel, by Emily St. John Mandel
Goodreads rating: 4.21
A novel about money, crime, ghosts, and moral compromise. What more can your book club ask for? 
The Glass Hotel is set between the mid-1990s and the late 2010s and features a Ponzi scheme. 
When Jonathan passes a card to Vincent (who, despite the name, is a woman!), she begins a new life as his trophy wife. Thirteen years later, Vincent disappears off the deck of the Neptune – Avramidis ship. Was it an accident or something else? Read the book to find out!
Publication date: March 2020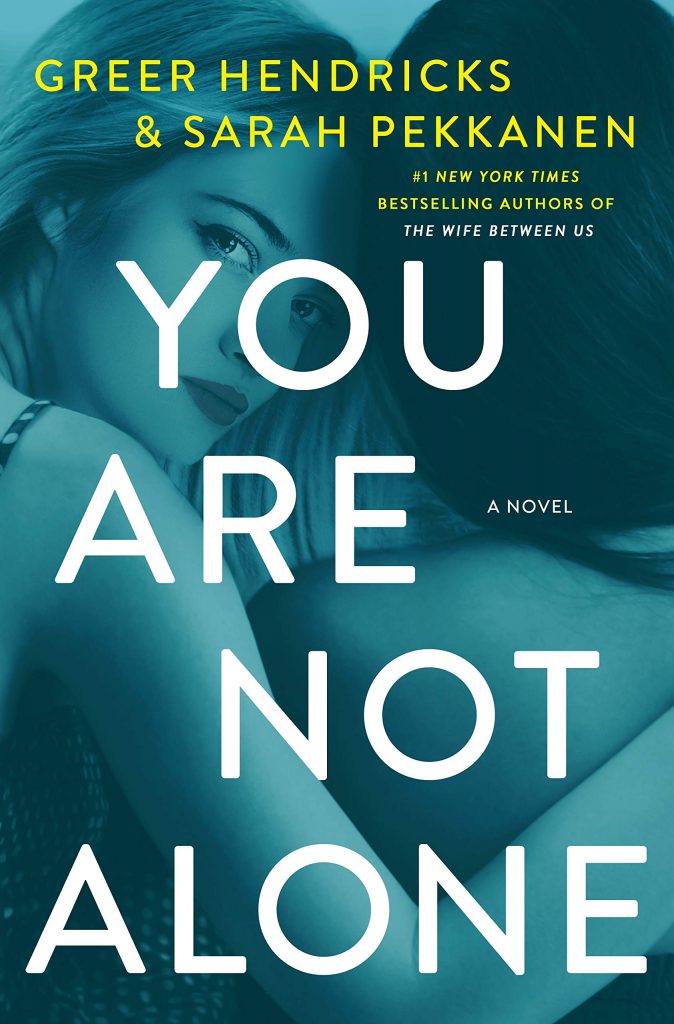 6. You Are Not Alone, by Greer Hendricks & Sarah Pekkanen
Goodreads rating: 4.33
A powerful novel that is planning to be thoughtful, and utterly addictive. A great find for your book club books list!
Shay Miller has no job, no apartment, and no love in her life. When she witnesses another woman about her age leaping in front of an ongoing subway train, she realizes she could end up the same. How will this experience affect her life?
Publication date: March 2020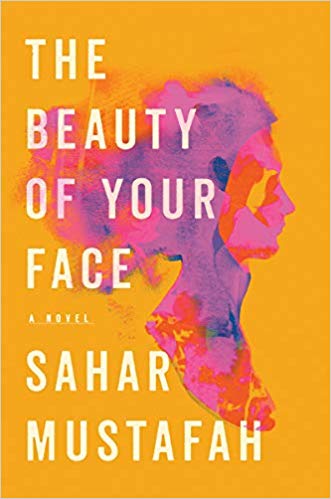 7. The Beauty of Your Face, by Sahar Mustafah
Goodreads rating: 4.40
Get all the feels with your book club as you chat about this touching novel.
Afaf Rahman is the principal of Nurrideen School for Girls, a Muslim school in the Chicago suburbs. One morning, a shooter attacks her school. 
As the events unfold, Afaf relives the bigotry she faced as a child, her mother's dreams of returning to Palestine, and the devastating disappearance of her older sister that tore her family apart.
Publication date: April 2020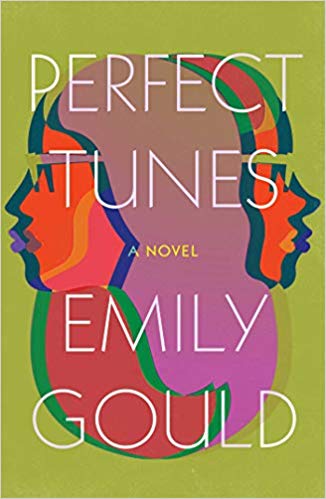 8. Perfect Tunes, by Emily Gould
Goodreads rating: 4.18
A remarkable book about love, this Emily Gould novel looks like a must-read.
Laura arrives in New York with the hopes of recording her first album. As she's booking gigs, she falls hard for Dylan. Their time together, however, is short-lived as Dylan dies a few months after.
Fast forward 14 years, Marie, Laura's daughter, starts asking questions about her unknown father, questions that Laura does not want to answer.
Publication date: April 2020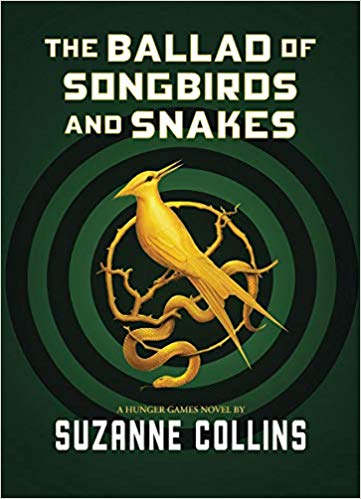 9. The Ballad of Songbirds and Snakes, by Suzanne Collins
Goodreads rating: 4.06
Revisit the Hunger Games universe with your book club and let your 16-year-old selves rejoice.
The novel shares the world of Panem sixty-four years before the events of The Hunger Games, starting on the morning of the reaping of the Tenth Hunger Games.
Anyone else feeling excited about having Jennifer Lawrence back in action?
Publication date: May 2020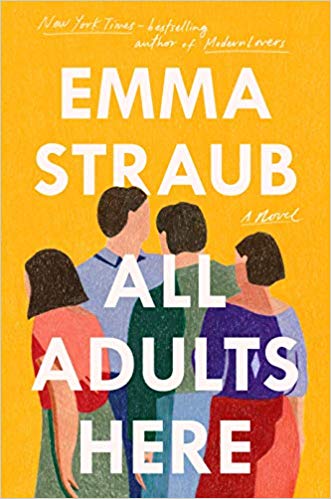 10. All Adults Here, by Emma Straub
Goodreads rating: 4.50
A novel about complex family dynamics that span over three generations. 
Astrid, her three adult children, and her teenage granddaughter Cecelia are all in various stages of "growing up". The story focuses on the relationships between couples, parents and children, siblings, friends, and ex-lovers, and it features lesbians, bi-sexuals, single mothers, and trans teens.
Publication date: May 2020
What other novels are you excited to add to your book club books list? Let us know in the comments below.