Every year, millions of people around the globe hope the new year will be better than the last. And to celebrate, they write down their resolutions with the intent of following through. Some even research reading statistics, looking for encouragement.
In fact, 64.6% of adult Americans have rolled into 2020 with a list of personal goals. Out of them, 39.2% wish for a healthier lifestyle. But another 31.6% also want to work on their self-improvement.
The US Still Leading With The Highest Number Of Readers, Despite Recent Decline
According to Bookly, the US is the undeniable leader when it comes to reading. Last year, American readers started 1,207,937 reading sessions. That's about 9 times more than in China, the second leading country, who only registered 125,313 reading sessions, and the UK, who only registered 100,661.
You may think this is a lot, but it's actually not. In 1982, 56.9% of Americans had read at least one work of creative literature in the previous twelve months. The proportion fell to 54% in 1992 and to 46.7% in 2002. And it's been dropping ever since.
The Rise Of The E-Books And Audiobooks – Or Not?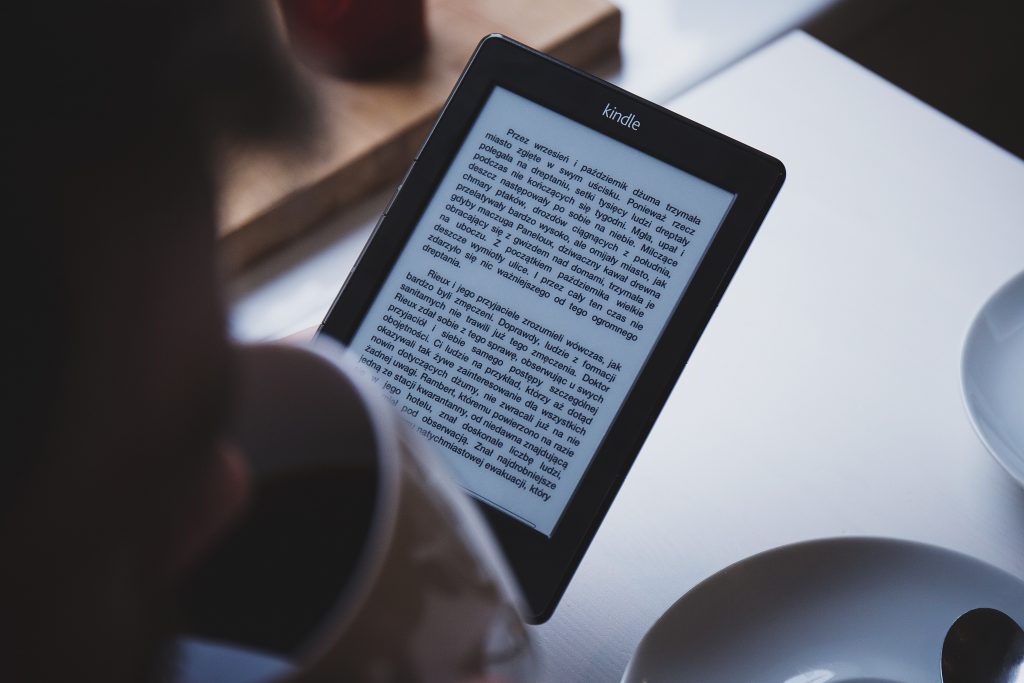 The Book Industry Study Group estimates that book sales fell from 8.27 books per person in 2001, to 7.93 in 2006. You might be inclined to think that this correlates with the rise of e-books and audiobooks that have transformed the way we consume books. And to a certain degree, you might be right.
According to Bookly, in the last twelve months, users have added 359,803 books and e-books, and 16,555 audiobooks to their reading lists.
However, according to the Department of Labor, American households spent an average of $163 on reading in 1995 and only $126 in 2005. In "To Read or Not to Read," it is reported that American households' spending on books, adjusted for inflation, is "near its twenty-year low," even as the average price of a new book has increased. And the spending keeps getting lower.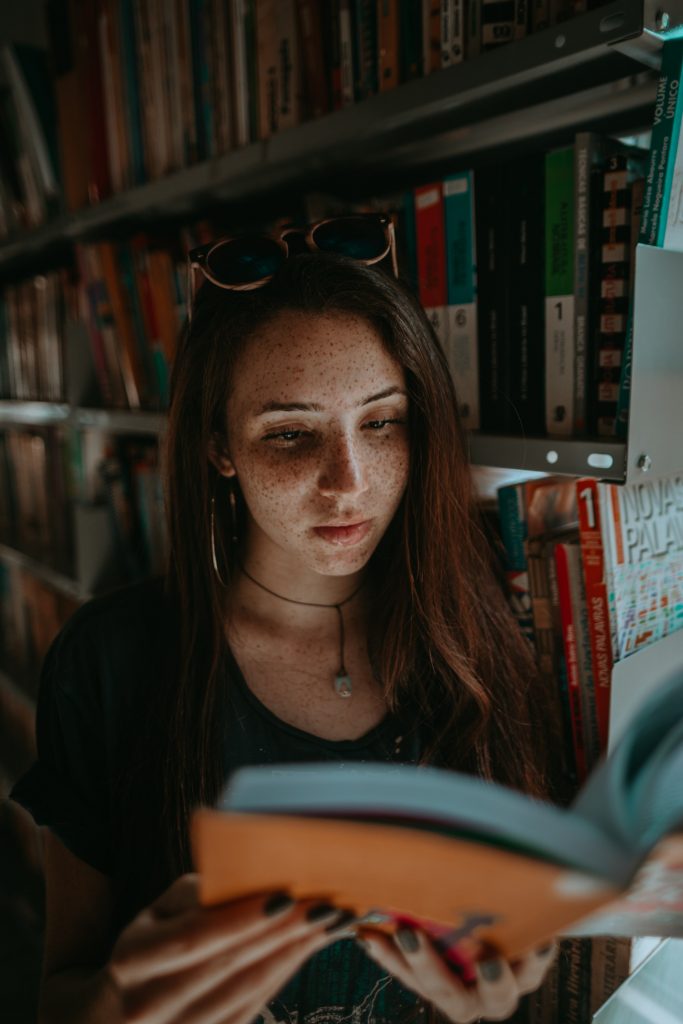 Adult Women Are The Most Avid Of Readers
Whether it's to grow as professionals or to relax, adult American women are the most avid of readers.
In the past twelve months, according to Bookly's reading statistics, female users have started 909,394 reading sessions, while male users have only started 350,485.
The desire to read also drops considerably with age. Thus, individuals between 25-34 read the most (560,188 books), being followed by individuals aged 18-24 (369,563 books), while individuals aged 35-44 read the least (185,959 books).
Reading Tracking Apps – The Number One Reason Americans Stay On Track With Their Reading Resolutions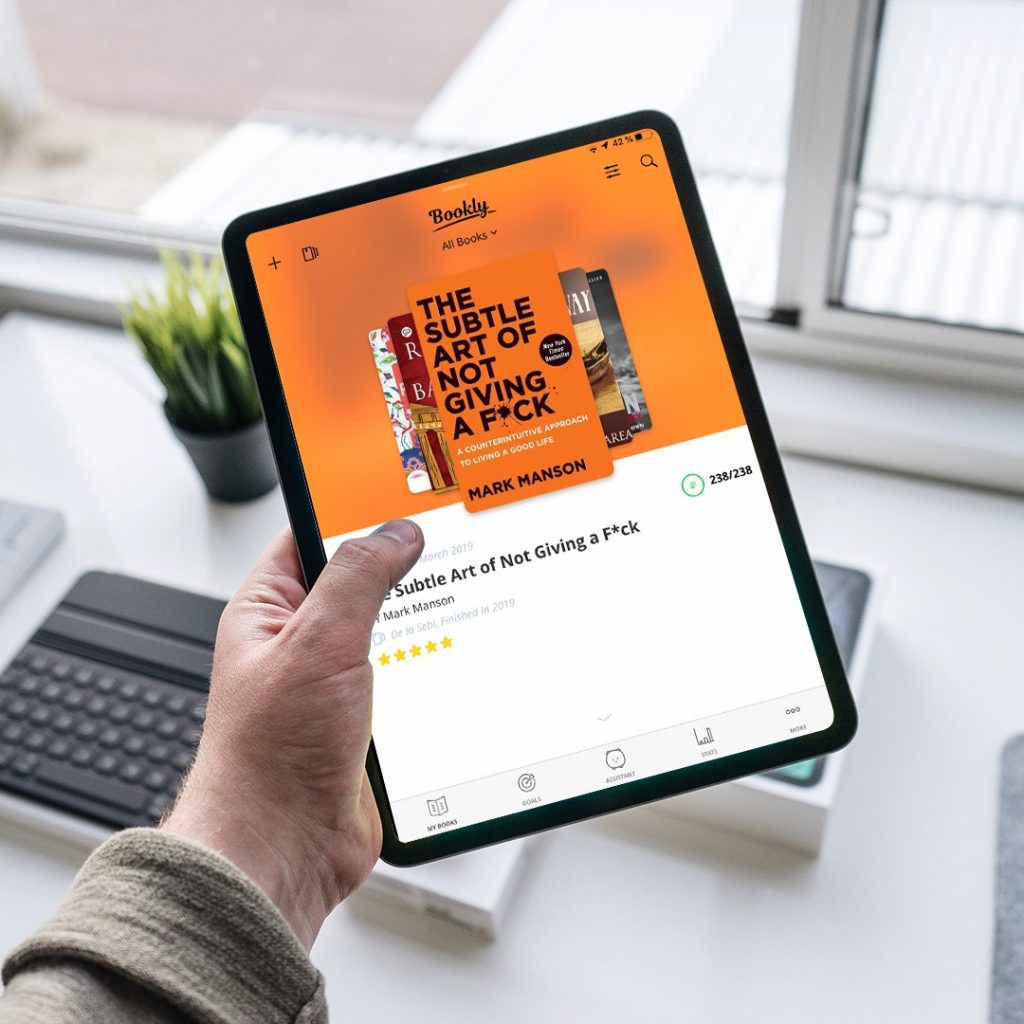 There's no denying that reading habits have changed drastically in the last 50 years. Most people rarely open a book after they finish their education anymore.
But those who do read are highly competitive. We're talking about people who can read up to 300 books per year. That's almost a book per day!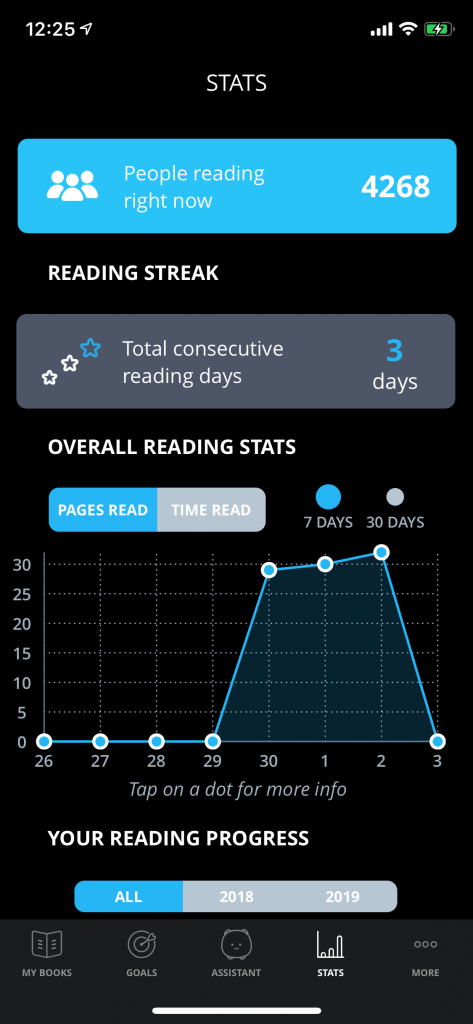 Because of these changes in reading habits, there's been an increase in the number of reading tracking apps, especially on the American market.
Goodreads, one of the most popular ones, has 80 million active users. And most of them are located in the US. This fact is also confirmed by Bookly, whose 450,000 users are also mostly located in the US.
Other book tracking apps avid readers can choose from are Litsy, Scribd, Libib, and Serial Reader.
Such apps keep track of everything you've read, how fast, your longest reading session, longest reading streak and more. You can also use them to store your favorite book quotes in a single place.
Thanks to the gamification strategies they use, you're also rewarded every time you achieve a goal. With an app like that, you definitely don't have any excuses not to read.
Although the statistics don't seem encouraging, there's still hope for those who want to make reading more one of their 2020 resolutions. With the help of reading tracking apps, today's readers become more motivated to read more.