Understanding current events is usually a good thing. But if you spend hours consuming news, you can cause yourself stress, anxiety, and depression. In fact, more than half of Americans say the news causes them stress, and many report feeling anxiety, fatigue, or sleep loss as a result. No wonder more and more people are searching for books for anxiety these days.
Anxiety is a natural reaction to stress. So by relaxing, you can also reduce your anxiousness. And what's one of the best ways to relax? Reading!
By reading books for anxiety, you can escape your reality and rewire your brain in the process. Reading also lowers your heart rate, which really helps take your mind off things and allow you to relax.
What are the best books for anxiety you're asking? Below, we've gathered 19 of our favorites. But if you have any other titles in mind, don't hesitate to share them with us in the comments and we will update the list 👇.
Best books for anxiety in times of Coronavirus (and not only)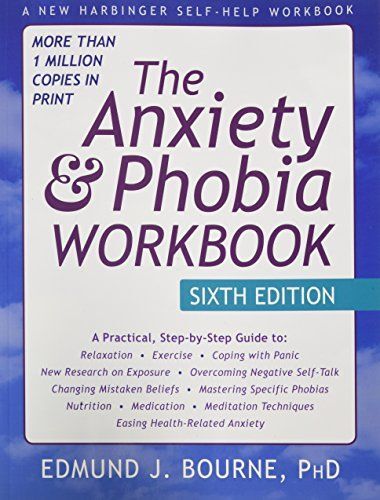 This workbook contains the latest clinical research and is packed with the most effective skills for assessing and treating anxiety. It can be used by both anxious individuals and professionals working with this population.
Written by a leading expert in cognitive-behavioral therapy (CBT) and a classic in its field, the book offers powerful, step-by-step treatment strategies for panic disorders, agoraphobia, generalized anxiety disorder (GAD), obsessive-compulsive disorder (OCD), post-traumatic stress disorder (PTSD), worry, and fear.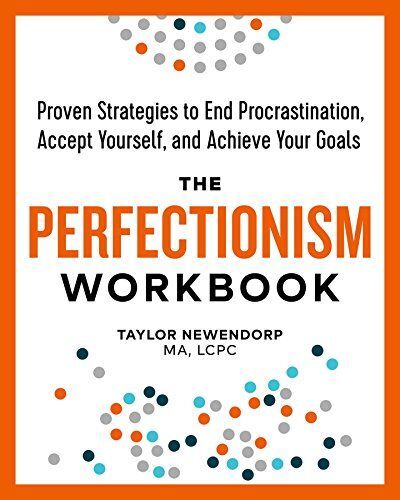 Perfectionism can have serious consequences, both mentally and physically. This book offers readers actionable exercises to help overcome the barriers created by perfectionism and develop skills for living a healthier, more gratifying life.
The Perfectionism Workbook is a hands-on guide designed to identify and resolve the root causes of perfectionism. By reading it, you will find out more about:
the 5 tendencies of toxic perfectionism;
practical strategies based on the principles of CBT, mindfulness, and acceptance;
real-world examples of perfectionism.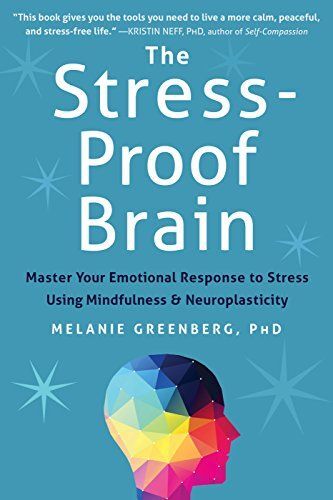 Stress is a natural part of our lives, but we don't have to let it stay in the way of our health. By harnessing the power of neuroplasticity, we can master our emotional brain's response to stress.
When it comes to books for anxiety, this one definitely offers powerful, comprehensive tools based on mindfulness, neuroscience, and positive psychology to help you put a stop to: 
negative thinking
Self-criticism
avoidance, and fear
and create a more tolerant, stress-proof brain.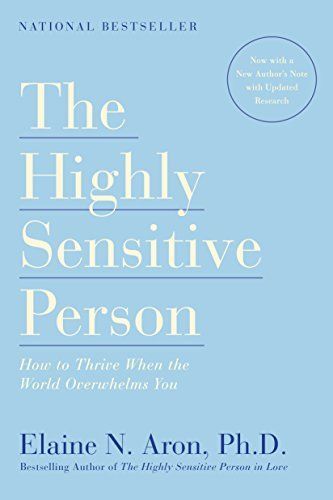 Being highly sensitive is normal – it's a trait 20% of the population shares. But this doesn't mean it's easy. As a highly sensitive individual, you are more aware than others of subtleties, and you get easily overwhelmed. 
The Highly Sensitive Person is an in-depth look at characteristics that define sensitivity. It contains:
self-assessment tests;
ways to reframe your past experiences in a positive light;
insight into how high sensitivity affects both work and personal relationships;
tips on how to deal with over-arousal;
information on medications and when to seek help;
techniques to enrich the soul and spirit.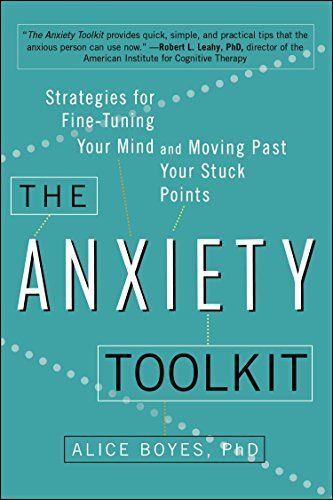 Reducing the anxiety level to zero isn't possible. What you can do is learn to successfully manage symptoms – such as excessive rumination, hesitation, fear of criticism, and paralyzing perfection.
In her book, Dr. Alice Boyes shares tips and tricks you can employ in your everyday life. Whether you have an anxiety disorder or are just anxiety-prone by nature, you'll discover how anxiety works and strategies to help you cope with common anxiety 'stuck' points.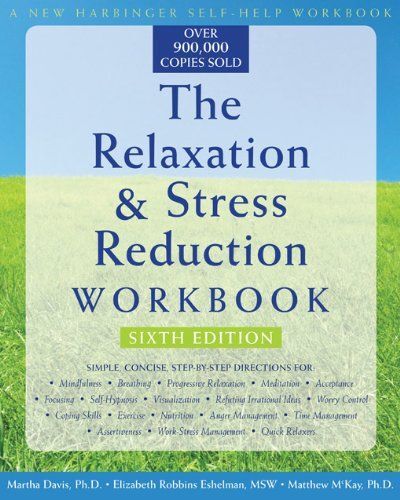 This is a go-to resource if you're searching for books for anxiety that actually offer stress reduction strategies that can be incorporated into even the busiest lives. 
While reading this book, you'll explore your own stress triggers and symptoms, and learn how to create a personal action plan for stress reduction. Each chapter features a different method for relaxation, explains why it works, and provides on-the-spot exercises you can do when you feel stressed out.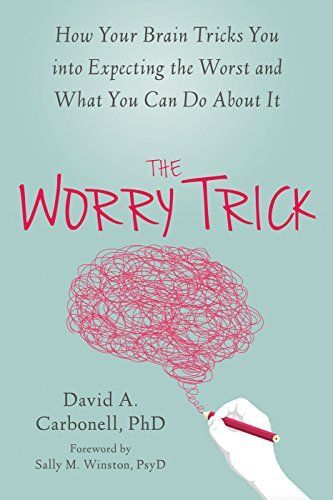 Anxiety makes us question ourselves and our decisions, causes us to worry about the future and fills our days with dread and emotional turbulence. This book is designed to help us break the cycle of worry.
Rather than encouraging you to avoid or try to resist anxiety, this book will teach you how to start observing your anxious feelings with distance and clarity.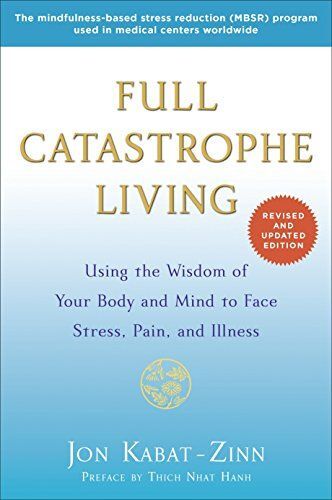 Based on Jon Kabat-Zinn's highly acclaimed stress reduction program at the University of Massachusetts Medical Centre, this book is a manual for developing your own personal meditation practice and learning how to use mindfulness to promote improved health and healing. We think it's in our personal top of books for anxiety.
The book provides easy-to-follow meditation techniques, a detailed eight-week practice schedule, dozens of success stories, and the latest research findings. It's a practical guide for anyone, well or ill, who seeks to transcend their limitations and move towards greater levels of health and well being.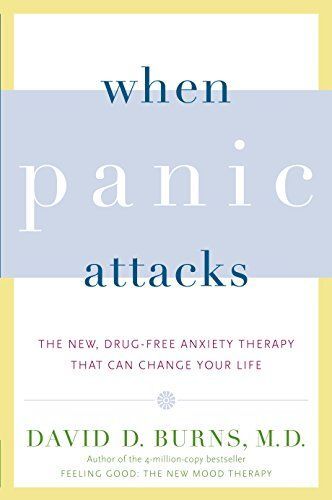 When you're anxious, you're actually fooling yourself, telling yourself things that simply aren't true. 
Imagine what it would feel like to live without worries and self-doubt, to go to sleep feeling peaceful and relaxed, to overcome your shyness and have fun with other people, to enjoy greater creativity, productivity, and self-confidence.
By following dr. Burns techniques, you can make fear disappear immediately, without any medication.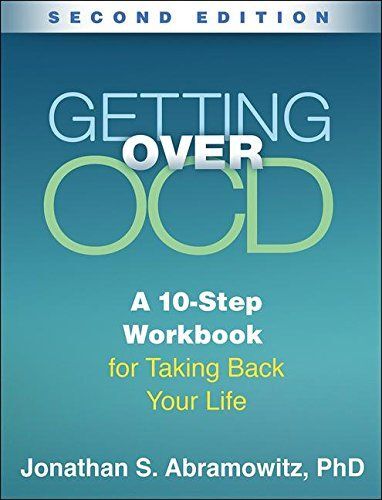 This book will give you the skills to overcome obsessional thoughts and compulsive behaviors. Grounded in cognitive-behavioral therapy (CBT), the step-by-step program OCD specialist Dr. Jonathan Abramowitz proposes is the most effective treatment for the disorder.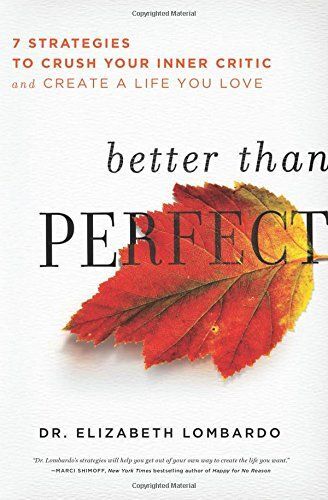 While outwardly perfectionists appear to be very accomplished, they are often unhappy and unfulfilled. They strive toward unattainable goals, and their behaviors can wreak havoc on both their physical health and their psychological well-being. No wonder there are people that feel guilty about not finishing books.

In her book, Dr. Elizabeth Lombardo gives step-by-step instructions for finding balance and freedom. She defines perfectionism in easy-to-understand terms, offers simple assessment tools, practical exercises, and suggestions for behavioral changes, and shares case studies of her patients to highlight the condition.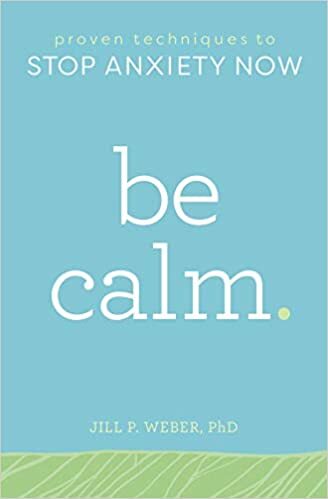 This book is both a handy resource for stress management and a close look into the causes of anxiety. By following the evidence-based strategies this book proposes, you can learn how to control a variety of symptoms in lots of different circumstances.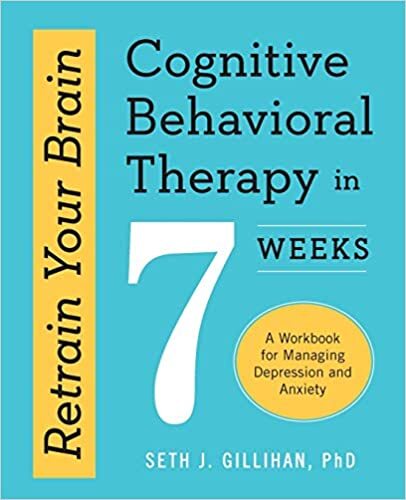 This book gives you the tools you need to work through your current problems and future challenges. Each lesson builds off the last, which allows you to develop your cognitive behavioral therapy skills without getting overwhelmed. 

If you're not ready to see a psychologist or can't afford one, Retrain Your Brain is a great resource to "learn to be your own therapist".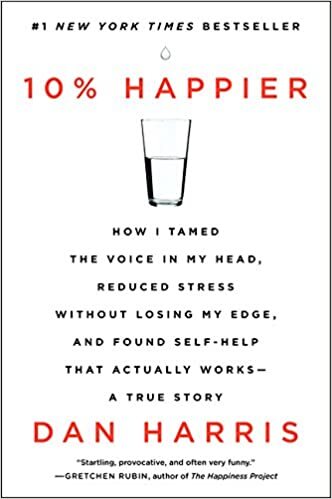 If mindfulness seems a bit out there for you, you'll not only relate to the stories the author shares but also learn a lot about making peace with that inner critical voice.

10% Happier is an unexpected, hilarious, and deeply skeptical odyssey through the strange worlds of spirituality and self-help. In the end, you'll discover that being happier is actually truly achievable.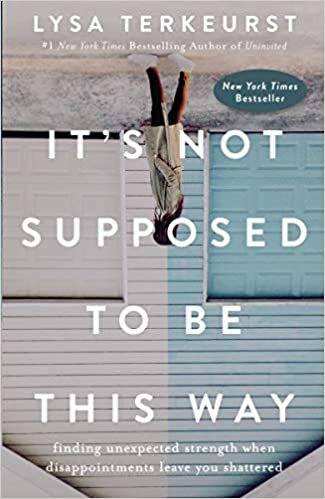 Life is often very different from what we hoped for or expected. Some events catch us off guard for a moment, while others shatter us completely. We feel disappointed and disillusioned, and we quietly start to wonder about the reality of God's goodness.
The author believes that disappointment is a source of anxiety, and learning the tools to understand its role and teachings can help you emerge on the other side unscathed. By reading this book, you'll learn to trust the process, not the outcome – a very big lesson you'll call upon for the rest of your life.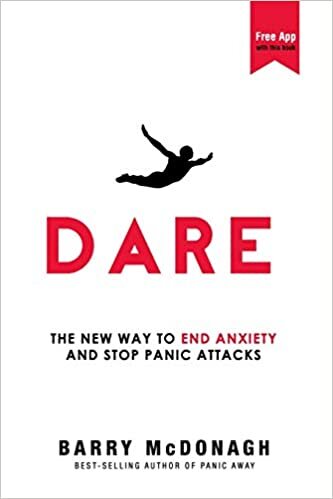 If you struggle with traditional advice to stop anxiety and panic attacks, but nothing worked for you so far, you might need to change your approach. The author advocates for facing fears, anxiety, and panic head-on and accepting its presence, a method he says changed his life and can change yours too. By reading this book, you'll find out how to:
stop panic attacks;
face any anxious situation you've been avoiding;
use the correct natural supplements to relieve anxiety;
boost your confidence;
fall asleep faster and with less anxiety each night.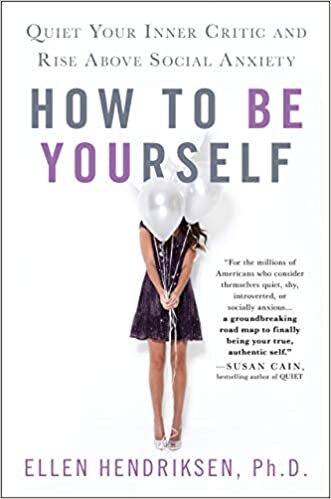 Social anxiety is more than being shy or introverted. It's believing that you'll mess up and get criticized or that you have to sound clever or smart but never will.
In her book, the author teaches how to manage social fears, whether they crop up at events, speaking engagements, meeting new people, hanging out with friends, or at work. Once you finish the book, you'll be closer to shaking that dark cloud of fear and discover a big boost of confidence.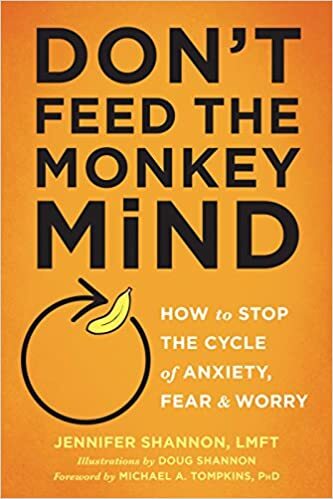 This is a book you'll enjoy and feel good reading. The author presents strategies to effectively cope with the day-to-day worries that feel all-consuming and stand in your way of a fulfilling life.

By following the exercises in this book, you'll learn to identify your anxious thoughts, question those thoughts, and uncover the core fears at play.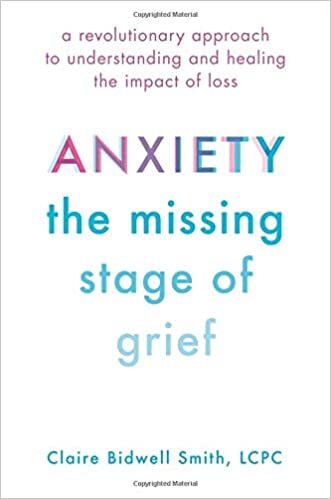 In her book, Claire Bidwell Smith, LCPC, links anxiety to the grief caused by losing a loved one. With concrete tools and coping strategies for panic attacks, getting a handle on anxious thoughts, and more, she bridges the two emotions in a deeply empathetic way.

Using research and real-life stories, the author breaks down the physiology of anxiety, giving you a concrete foundation of understanding. She starts with the basics of anxiety and grief and then moves to practical approaches such as Making Amends, Taking Charge, and Retraining Your Brain.
So there you have it, 19 of the best books for anxiety we've read so far. Do you agree with our list? What are your favorite anxiety books? Let us know in the comments section below.