Whenever you feel like you need a change of scenery, books always work their magic. And adult fantasy books are sometimes exactly what we need. They transport us to a world unlike we have ever experienced ✨. 
The fantasy genre has always been broader than just young wizards and sword-wielding farm boys. We're sure you know what we're talking about. We love YA, but every now and then, it can feel a bit too light 😬.
Do you crave tales of magic, with monsters and dragons, brave heroes and villains? Then get comfortable in your reading nook and check out these adult fantasy books!
But before we get started, we were curious, do you sometimes find tracking your books a bit of a struggle? If so, you've come to the right place. Bookly can be exactly the boost you need to tame your never-ending TBR pile!
With Bookly you can track all the books you read, monitor your reading sessions, generate reading stats, and keep notes. Not to mention you can also set goals and reminders to become a power reader. Find out more here!

Now, are you ready? Here we go!
Top 20 best adult fantasy books you have to read!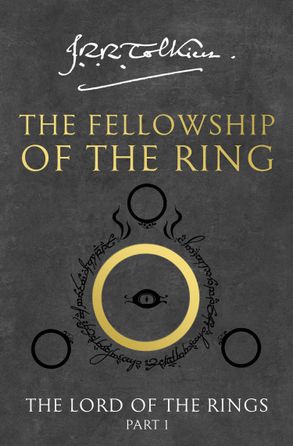 We wants it, we needs it. Must have the precious.
This is the first part of J.R.R Tolkien's epic masterpiece The Lord of the Rings.
Once upon a time, in the Shire, Frodo receives a gift from his cousin, Bilbo – a ring that will change his life. The great wizard Gandalf suspects it is the ring of Sauron, the Dark Lord. Froddo now finds himself faced with an immense duty to travel to Mount Doom and destroy the ring.
A true adult fantasy book classic, The Fellowship of the Ring has been described as a groundbreaking work of imaginative fiction. Inspired by myth and legend, Tolkien's tale will captivate both young and adult fantasy readers.
Published back in 1996 and arguably one of the most popular adult fantasy books, this bewitching novel is the first of the A Song of Ice and Fire series which inspired HBO's Game of Thrones.
It tells the story of multiple clashing households pursuing their quest to conquer the Iron Throne – a metaphor for taking control over the seven kingdoms. There are eight character perspectives alternating throughout the novel's chapters.
It has everything from magic and dragons to mystery, intrigue, romance, and adventure.
We know you've seen all the memes and you already know more than Jon Snow, so we're sure you will enjoy the reading too!
Here's another fantasy classic, Patrick Rothfuss's debut novel, The Name of the Wind. It tells the story of a gifted young boy who grows to become the most notorious wizard the world has ever seen.
No, it's not Merlin, but Kvothe from the Kingkiller Chronicle! Although Kvothe has a good heart, he sometimes makes reckless decisions that not only endanger himself but his close friends too.
His story has a flashback approach while the perspective alternates between his and an omniscient third-party one. Besides Kvothe's questionable decision-making behavior, the fantasy component is undoubtedly one of the most alluring features of this novel.
The Eye of The World is the first novel in the Wheel of Time series by Robert Jordan, comprised of 14 novels with two prequels.
The journey introduces the readers to a dark, yet curious, world of nineteen-year-old Rand al'Thor. Along with Matrim (Mat) Cauthon and Perrin Aybara, the three of them are being hunted by the Dark One, though no one knows why. They must prepare for a coming battle but not until they discover who they are and how they can join forces to defeat the Dark One.
If you're looking for a complex and diverse, yet easy-to-read fantasy novel, then The Eye of The World is the one for you.
With its well-thought-out characters and plots, Mistborn: The Final Empire will surely keep you on the edge of your seat the entire time.
The novel recounts the tale of Skaa, a subjugated people, and their fight for freedom against an invincible God known as the Lord Ruler. The story of good against evil might sound a bit cliché at first, but what makes the whole Mistborn series so captivating is the mix between the grown-up, politically-charged plots, dynamic characters, and huge amounts of suspense.
Based on a simple, yet intuitive system, the world-building of this adult fantasy book is truly fascinating. We loved every single page of it!
The first novel in The Witcher Saga, this is the New York Times bestselling series that inspired the international hit video game & Netflix series The Witcher.
The plot starts with Queen Calanthe, who, mortally wounded, commits suicide. Her granddaughter, Cirilla, manages to flee from the burning capital city. The girl is seen as a very important asset, not only because of her royal blood but also because of her immense magical potential. 
Geralt of Rivia, an assassin known as The Witcher, has been waiting for the birth of a prophesied child. With the threat of war hanging over the land, Cirilla is hunted for her powers. Yup, you guessed it. Cirilla becomes Geralt's responsibility to protect the whole world.
Before rushing to binge the Netflix series, make sure you read Blood of Elves first. Its knotty and delightful characters haven't yet appeared on the Netflix adaptation 😉.
Here's an old but gold dark adult fantasy novel, the first volume in the Dark Tower series. Fun fact: It took over 12 years for Stephen King to write this book.
The book tells the story of Roland of Gilead, called The Last Gunslinger, and his quest to catch The Man in Black, an evil being who can bring the dead back to life. Roland is a solitary and enigmatic figure, living in a world somewhat similar to a post-apocalyptic western ghost town in the desert.
If you're looking for something similar and just as epic as A Song of Ice and Fire, you might want to give this one a try too!
8. Piranesi by Susanna Clarke
What if there was a house with infinite rooms and endless corridors? Or a house so large it contained an entire ocean and only one person to explore it? Well, in this book, it's all true.
Piranesi lives to explore this labyrinth kind of house, as he's the only one who truly comes to understand the pattern itself. Twice a week, he meets with The Other, a man who asks for help with his research into A Great and Secret Knowledge. Soon, Piranesi discovers the evidence of another person and now is about to find out a terrible truth.
The novel is magnificent and Susanna Clarke's narrative powers quickly sweep you away into the story as if you were walking around the house along with Piranesi.
Here you have another battle between good and evil, Sarah J. Maas's first venture into adult fantasy. No wonder there's so much hype around this book in the reading community!
Half-human, half-Fae, Bryce Quinlan is the sole survivor of a demonic attack on her closest friends. She'll do whatever it takes to avenge their deaths, even joining forces with Hunt Athalar, a fallen angel and the city's top assassin. 
On their journey to discover the main culprit, they deeply fall for each other. So the complex sociopolitical scenery of the book beautifully blends with their blazing passion. 
If you've loved the movie The Age of Adaline, then you'll devour this adult fantasy book. The narration is so flowy, that you'll find yourself carried away by every line.
In 1714, Addie LaRue struck a Faustian bargain to live forever, and she's now doomed to be instantly forgotten by everyone she meets. Until one day, when she stumbles across a young man in a bookstore who remembers her name. Is it a coincidence?
Addie's character is the perfect example of what it means to be human. Her story is a true contemplation on life, death, and why it feels so important to mark our way in the world. 
R.F. Kuang brings us her brilliantly imaginative talent through this exciting fantasy novel with historical military undertones.
The Poppy War tells the story of Rin, a war orphan from a small country village of Nikara. To escape a shady arranged marriage, she plans to take a test to get into Sinegard, a prestigious military school.
Once in Sinegard, Rin is looked down upon for her background and her dark skin color, as most of the students are from the upper social classes of Nikan.
When a war surfaces between the Nikara Empire and their neighboring nation, Rin is called to the front lines. She has to learn life's hardest lessons in war, constantly finding herself torn between morality and ideal beliefs.
Another hyped entry on our adult fantasy books list, Ninth House gets very graphic, tackling very mature themes that might be triggering for some readers.
It all starts with Galaxy "Alex" Stern, the only survivor on the scene of a homicide. Based on her ability to see ghosts, she is offered to attend Yale on a full ride, but she must take part in the occult activities of the university's secret societies. Their activities slowly take on a sinister undertone, and she finds herself up against some powerful enemies and a whole lot of corruption.
The story alternates between past and present which can feel a bit confusing sometimes, but if you don't mind the flashback stories, you'll be immediately drawn in by this book's main plot twists and characters.
Thinking about reading The Night Circus? As you should! Filled with whimsical descriptions, we promise you'll be smiling throughout the entire novel.
Set near an ahistorical Victorian London, Le Cirque des Rêves is open only at night and doesn't follow any true schedule. It leaves before you know it and pops up wherever it likes. Two young magicians, Celia and Marco, are destined to face each other in a magical duel to death. But before the duel starts, they deeply fall in love.
The characters and unique writing style are so captivating, you can easily get lost in the magical atmosphere of the book. Surround yourself with illusionists, contortionists, acrobats, animal tamers, fortune tellers… you name it!
This is the first novel in The Farseer Trilogy, telling the story of Fitz, the royal bastard son of Chivalry Farseera. 
As Fitz is selected by the King to train as an assassin, he discovers that he's possessing the Wit, an old magical ability that allows him to bond telepathically with animals. But his power is a skill feared by society and abhorred by the nobility.
The narrative follows Fitz's experiences as he grows from a child into a young man, describing his training and his quest to make a place for himself in the world navigated by dangerous royal politics.
Part Mulan and part The Song of Achilles, there's no wonder there's a lot of hype surrounding this book! 
Set in the 1300's China, the book tells the story of how two children of the same family can have totally different fates. Zhu Chongba, the son of a family in an impoverished village, is foretold in a prophecy to achieve greatness.
But after a bandit attack that leaves the last two last children of the Zhu family alone, Zhu Chongba tragically dies. His sister then resorts to stealing his name and identity and manages to enter a monastery as a young male novice. As time passes by, she becomes the one who will lead the rebellion against the Mongols and fight for her people's freedom.
No wonder it made it on our best adult fantasy books list! Make sure to add it asap to your TBR ✌.
16. Circe by Madeline Miller
With a fresh take on ancient mythical tales, Madeline Miller narrates the alienation of the Greek goddess, Circe, caught between gods and mortals.
Circe is seen as a strange child as she possesses the power of witchcraft, which threatens even the gods themselves. When Zeus banishes her to a deserted island, she spends centuries honing her craft. There, she crosses paths with many creatures and famous Greek figures, including the Minotaur, Medea, and Odysseus. 
In this unforgettable novel, everybody has a choice, including Circe. Does she belong with the gods she was born from or with the mortals she has come to love? Can't wait to re-read this one! 
Samantha Shannon is no stranger to fantasy literature, as her bestselling Bone Season series has already established her as a reliable author of all tales of spirits, magic, and mystery.
This epic adult fantasy book spans three main parts of the world: the West, which has no heir, and the East and South, which are constantly in conflict. As the world is on the brink of war with dragons, the women must lead the fight in order to save it. 
If we'd have to describe this book in only three words, we'd say feminism, prejudice, and lore. With the plotlines divided between four distinct narrators, The Priory of the Orange Tree is as fascinating as it gets.
The plot of Scott Lynch's first series is fun and snappy, and the writing is quite unique!
Once an orphan boy, Locke Lamora is now the leader of a band of thieves, the Gentlemen Bastards. As his gang elaborates on different schemes to swindle the rich and powerful people from the island city of Camorr, things go sideways, and a coup threatens to destroy everyone in his mercenary life. 
This novel has the right blend of fun and seriousness, written in very immersive storytelling, with descriptive scenery so you can experience all the visuals of the story. 
Probably you've already heard about Mexican Gothic. Now, what do you think of more Mexican culture but with a twist?
Set in the Jazz Age, Casiopea Tun opens one day a curious wooden box in her grandfather's room. She accidentally frees the spirit of the Mayan god of death who requests her help in recovering his throne from his treacherous brother. Casiopea's adventure will take her from the jungles of Yucatán to the lights of Mexico City.
The storytelling is at times straightforward and unexpected. It's so engaging, easy to read, and shows the readers a setting that will likely be very unfamiliar. 
20. Good Omens by Terry Pratchett & Neil Gaiman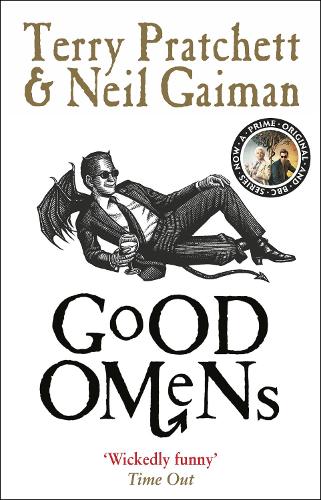 Before watching the series (kudos to Michael Sheen and David Tennant), you definitely have to read the book first!
With the apocalypse upon the world, the dynamic duo formed of Aziraphale, a fussy angel, and Crowley, a fast-living demon, is facing a dilemma as they are forced to reckon with the loss of their lifestyle among Earth's mortals. What are they going to do? Drown their sorrows? Laugh it off? Or do something about it?
Good Omens has many multi-faced compelling subplots, following different characters who all converge at the end of the novel.
Summing Up
Have you read any of these novels yet? Tell us all about your favorite adult fantasy books in the comments! 
And if you'd like to join a new reading challenge this year, have a look at our ultimate list of 2022 readathons.

Surely, you know by now that Bookly can become your best reading companion. Our app can help you track books, keep you accountable, and improve your reading habits over time.
If you want to track your progress in reading some of the great adult fantasy books in this article, get Bookly to help you out!

Download Bookly for iOS 👉 https://bookly.app.link/nAH81rtpg9
Download Bookly for Android 👉 https://bookly.app.link/4TMM20xpg9