Honestly, this list needs no introduction. Grab your cup of tea and settle in. Here are our best young adult fantasy books (in no particular order) to add to your readathon TBR right now!
Psst! Have you signed up yet? Here's our dedicated blog post about the Enchanted Bookly Readathon, and if you want to register, click here. 😉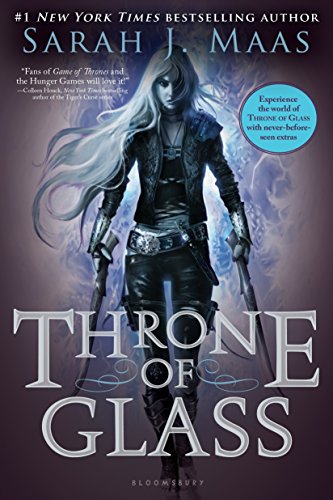 Who in the reading community hasn't heard about Sarah J. Mass yet?! And if you've heard about her, you surely know a little about her young adult high fantasy novel series, which begins with Throne of Glass.
The series's protagonist is Celaena, an 18-year-old master assassin who spent the previous year as a slave in a salt mine as retribution for her crimes. The prince comes to free her from her shackles one day because the king desperately needs a Champion. So he devised a month-long tournament.
The sole survivor is forced to serve for a few years in exchange for complete freedom and forgiveness of previous offenses.
Get ready for a story full of suspense 🤭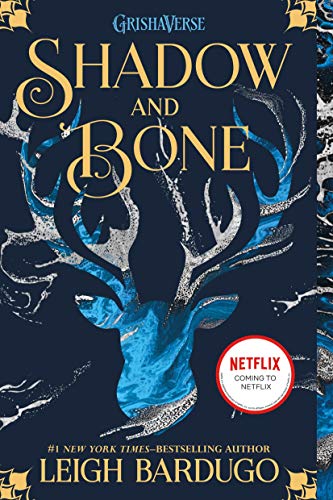 Set in a fascinating, unique world with rich details, Shadow and Bone is one of those titles that will always find its way into every list of the best young adult fantasy books out there right now.
Welcome to the Grishaverse: The Shadow Fold, an impenetrable region of shadow and monsters that divides the nation of Ravka, has torn the once-great kingdom into two.
When Alina Starkov is patrolling the border, and her best friend is in danger of being killed, she unleashes a power unlike anything anyone has ever seen. She is then whisked away to study with the Grisha, the kingdom's magical elite. Her power might be the answer to saving the kingdom.
By the way, did you watch the Netflix adaptation? What did you think about it? 😋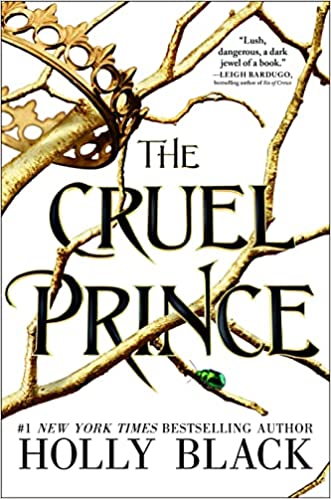 Dive into a magical young adult fantasy book filled with angst, betrayal, and drama that makes it completely addicting.
The story starts when twin sisters Jude and Taryn are kidnapped by the murderer of their parents and reared among the magical folk of the fairy world.
Jude gets swept up in the intrigue of court life when the King of the Faeries abdicates his throne for one of his children. As a mere mortal, Jude is subjected to the irrational cruelty of the other young adults, particularly the ruthless Prince Cardan.
If you're a fan of political machinations and young adult drama, this one's for you! 🔮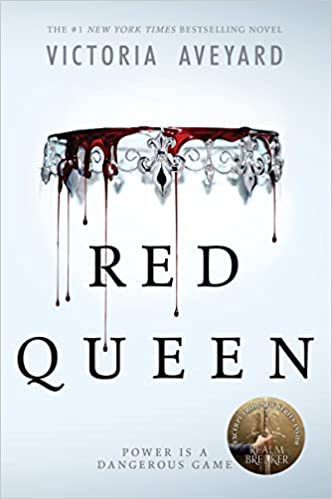 Those with red blood are prevalent in this bleak futuristic story, but those with silver blood are elite with superhuman abilities. Mare Barrow is unique in the struggle against Silvers and Reds.
The ruling Silvers have superhuman abilities due to their silver-blooded veins. On the other hand, regular red-blooded individuals are treated as disposable commoners. While working at the Palace, Mare Barrow realizes she possesses incredible strength, far surpassing that of most Silvers.
Will she be able to pass herself off as a long-lost Silver princess, or will she be discovered as a Red opposition spy? 🙈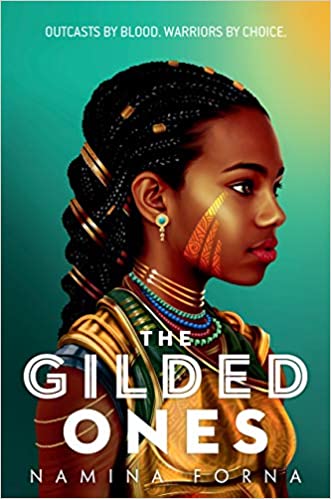 "Are we girls or are we demons?"
Ready for a rather more science fiction entry on our best young adult fantasy books list? 🤭
Due to her extraordinary intuition, Deka, only 16 years old, is already an outsider. When her blood flows gold, she is even more so. Rather than being an outcast, she chooses to leave her community and join an exclusive group of incredibly magical girls fighting for the Emperor.
The plot itself is fascinating, and the characters are very likable. They quickly make you want to learn more about them and join them in their quests.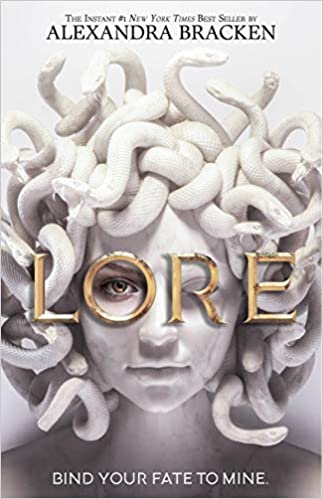 Here's a recommendation for those looking for a book packed full of action, modernized telling of Greek Mythology, love, heartbreak, anger, and everything else you could wish for! 🌊
Every 7 years, nine Greek gods are stripped of their powers and hunted as mortals in this world. And anyone who kills a god gains power and immortality. 
After her family gets murdered, Lore Perseus decides to leave that world behind. She decides it's time to avenge her family when a childhood friend and the goddess Athena approach her for assistance with the search.
"Monsters lived in the shadows. To hunt them, you couldn't be afraid to follow. And the only way to destroy them was to have the sharper teeth and the darker heart."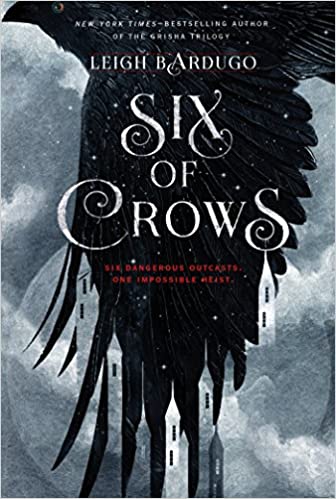 Part of the same Grishaverse as Shadow and Bone, the Six of Crows duology is often considered one of the best young adult fantasy novels.
Welcome to Ketterdam: a thriving center of international trade, where you can find anything if you are willing to pay the price. And no one knows this better than Kaz Brekker, a genius thief. Kaz is set for an extremely dangerous heist, which could make him rich beyond his wildest dreams. But he can't act alone. He needs to assemble a team of misfits and hope they don't kill each other before securing their prize.
Kaz's crew is the only thing that might stand between the world and destruction – if they don't kill each other first.

Get to know special characters that will grow and develop in ways you couldn't have expected, set in a world inspired by Ancient Rome and Middle-East Mythology.
In this brutal world, where any act of disobedience results in death, Laia and her impoverished family know to keep their heads down. In exchange for her brother's release from prison, Laia volunteers to pose as a spy for the rebels at the Empire's military college. She then encounters Elias, the Empire's most known warrior, and discovers she is not alone in her hatred for the Empire.
This book is for the #BooklyReaders who love high fantasy, themes about war and rebellion, and complex worldbuilding. 🙌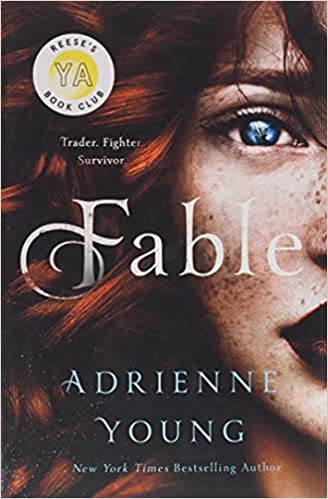 The book follows a seventeen-year-old girl called Fable, who spends her whole life at sea as part of her father's trade company.
Fable is abandoned on an island of thieves by her father after her mother drowns in a storm. Fable enlists the help of West, a young trader who isn't who he seems, to reclaim her proper place among her father's crew.
Get ready for a spectacular journey filled with pirates' stories, romance, intrigue, and adventure. ⛵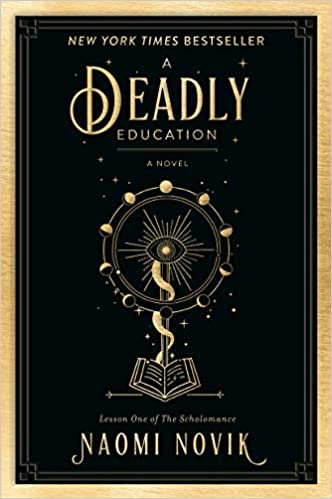 Welcome to Scholomance, a cutthroat school of magic, where students are expected to give their all: graduate or die. The main rule? Never walk the hallways alone because there are always monsters lurking.
When El begins to learn the school's secrets, she thinks she can rid the school of monsters. Unfortunately, her powerful magic might accidentally rid the school of its students instead of monsters.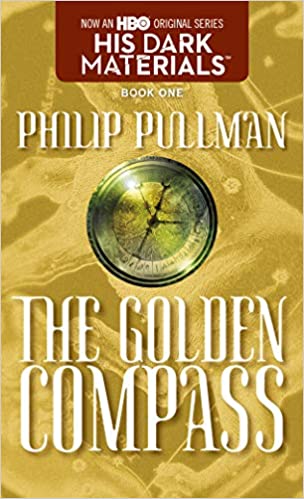 Arguably one of the most well-known young adult fantasy books is Pullman's tale of the battle between good and evil, Hid Dark Materials.
In the first book, we learn about the story of Lyra, who vows to save her friend whom she's lost. Along with her animal companion, Lyra sets out to the far North, where witch clans and armored bears rule. The North is where the Gobblers take the children they steal from humans – including her friend Roger.
The story continues with the same suspense and thrill in The Subtle Knife and The Amber Spyglass.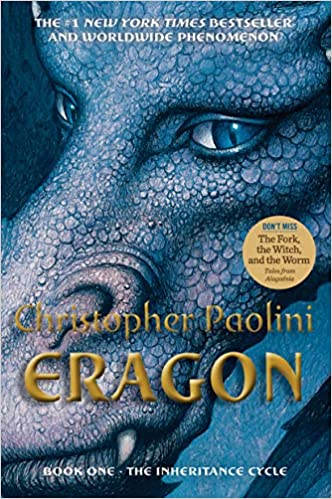 "One boy… One dragon… A world of adventure."
For all you How To Train Your Dragon fans out there, this YA fantasy book is the right one for you! 🐲
Only fifteen years old, Eragon believes he is a simple poor farm boy – until he finds a blue stone in the forest and he finds out about his destiny: to become a Dragon Rider.
With only the advice of an old storyteller, Eragon and his dragon must try to take up the mantle of the lost Dragon Riders even as the evil King sets out to destroy them. Now, his choices could save – or destroy – the empire.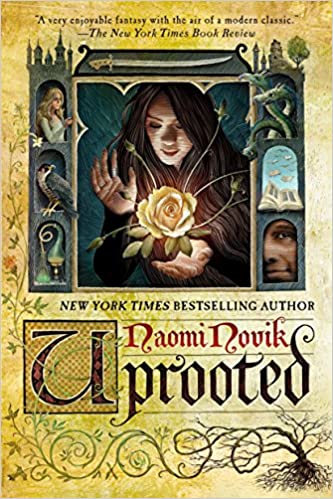 Are any of you feeling nostalgic for some classic folk stories like the Grimm fairytales? Well, Uprooted might be the right choice for you! 🌲
The protagonist, Agnieszka, lives in a quiet village surrounded by forests and near the river. But on the village border stands the corrupted Wood, full of malevolent power. To keep themselves safe from the evil Wood, the village people rely on the cold, driven wizard known only as the Dragon.
But his help comes with a price: one young woman must serve him for 10 years, and she is chosen from the village young ladies. 
With the next choosing rapidly approaching, Agnieszka is scared for her best friend, Kasia – she was the one everyone knew was going to be chosen. But things change when the Dragon comes.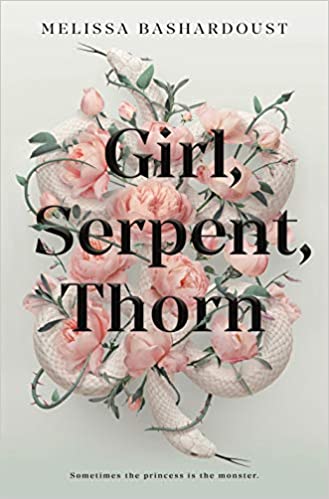 A captivating story of a girl cursed with a poisonous touch and who discovers what power might lie in such a curse.
Ever since she was little, Princess Soraya has been hidden away. With her brother's wedding approaching, Soraya must decide if she's willing to step out of her hiding and seek out the answers to her freedom.
When her choices lead to consequences she'd never imagined, Soraya begins to doubt her place in the world and who she is becoming: human or demon, princess or monster.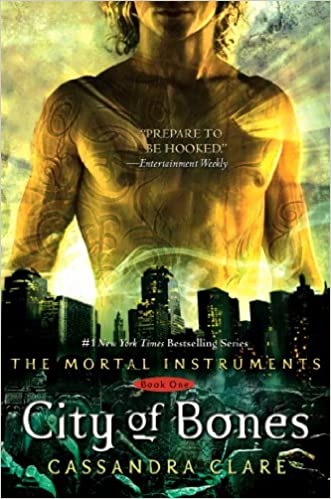 Hop on. You're in for an unforgettable ride! 🏍
One night, 15-year-old Clary Fray goes to a club in New York City for some fun. But she hardly expected to witness a murder – a murder only she can see. The murderers seem to be mere teenagers and the body disappears into thin air.
Turns out, this was actually Clary's first meeting with the Shadowhunters, warriors dedicated to ridding the earth of demons. 
Clary is pushed into the Shadowhunters' realm, when her mother vanishes and is attacked by a demon. Clary must team up with Jace, a beautiful but brutal Shadowhunter, to figure out why demons are after her.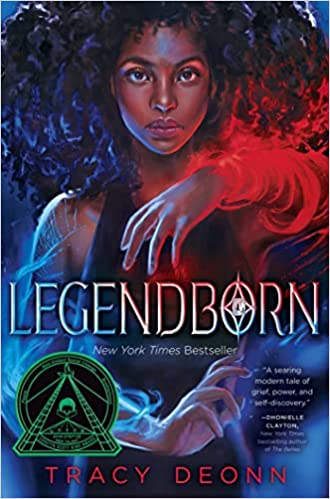 At only 16, Bree Matthews sees the summer residential program at UNC-Chapel Hill as the perfect escape from the memories that torment her at home, after her mother's death.
On the first night, though, she witnesses a devil feeding on human energies. Bree's magical skills and memories from her mother's death are accidentally unlocked when a magician tries to wipe her memory of the devil attack.
Now, Bree must determine how far she is willing to go for the truth as she infiltrates the hidden student organization in search of answers. 🔍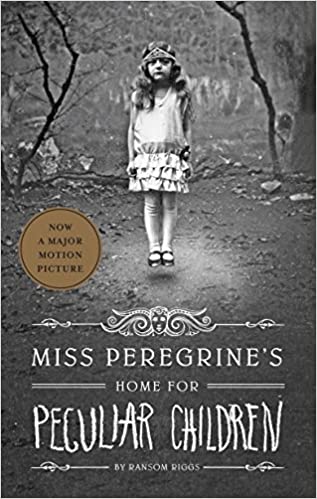 This title should never miss any best young adult fantasy books list: the vintage photography, ethereal storytelling, and overall uniqueness are sure to charm everyone.
Jacob had a hard time believing his grandfather's wild claims about a magical orphanage. When Jacob begins to have nightmares about the legends, his parents take him to a lonely Welsh island to teach him that there is nothing to be afraid of.
Instead, he encounters a group of strange and perhaps dangerous children who have become trapped in a time loop. ⏰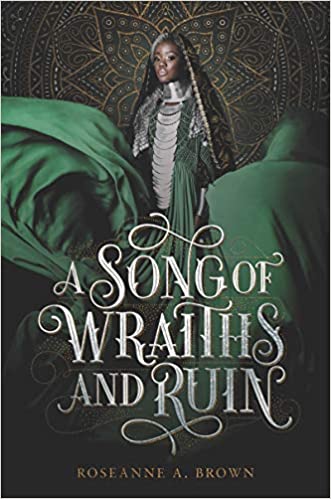 A Song of Wraiths and Ruin is the first book in a thrilling fantasy duology based on West-African legends.
Despite their growing feelings, a mourning crown princess and a desperate exiled man find themselves on a collision course to murder each other.
Malik, who is fleeing his war-torn birthplace, plans to use the Solastia festival as a pretext to join his sisters in the desert city of Ziran. When Malik's sister Nadia is kidnapped as a ransom for entry into the city, Malik vows to assassinate Crown Princess Karina in exchange for Nadia's freedom.
Princess Karina has promised to marry the winner of the Solastia festival, but she actually intends to kill him in order to bring her mother back to life.
This one's definitely for all of you who love the enemies to lovers trope! 🥀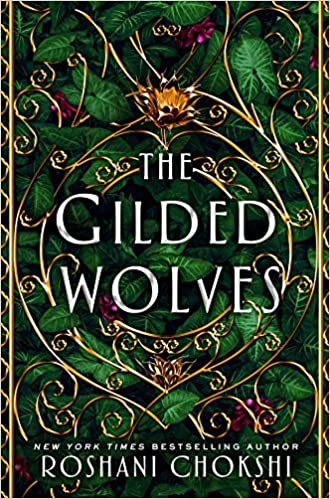 In 1889, Séverin Montagnet-Alarie, a Parisian treasure hunter, is hired to acquire an ancient artifact for the Order of Babel.
This powerful secret society has rejected Séverin's application for membership. Now he has to work with a diverse mix of professionals, including an engineer, a historian, a dancer, and his adoring brother.
Will they be able to locate the artifact and restore Séverin to his rightful place in the world? Or will they perish in the attempt?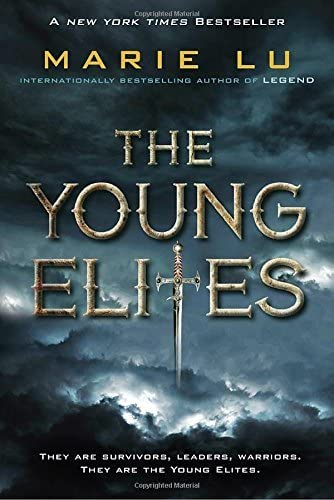 We're ending the best young adult fantasy books list with a dark fantasy set in a bleak world full of magic, complex villains, and princes looking to reclaim their lost thrones.
The Young Elites takes place in a Renaissance-style world where magic is chaotic, and misunderstood, and three opposing groups with magical talents compete for control. And a girl changes from an undesired daughter into a terrifying leader, causing panic and beginning a full-out seven-nation war.
Ready to dive in? 😉 

Tell us some of your favorite young adult fantasy books in the comments!
If you enjoy books full of suspense, you can check out our list of adult fantasy books here. Or, if you're more in the mood for some dystopic stories, check our picks here. And don't forget to use a reading tracker to keep up with your progress! 😉

Start tracking your reading today!
Download Bookly for iOS  👉   https://bookly.app.link/nAH81rtpg9 
Download Bookly for Android  👉  https://bookly.app.link/4TMM20xpg9