Whether you're having a "hot girl summer," an "exhausted girl summer," an "unbothered girl summer," or an "eventful girl summer," you're celebrating the season in your own unique way! ✨
But when it comes to your TBR list, we've got you covered. Check out these influential and powerful women authors who have something to say, catch you in your feelings, and hopefully catch you (reading) outside.
Below is the list of 20 *hot* girl summer books that we hope will have you feeling more empowered 💪🏽 Get your list ready!
The Best 20 Books For Hot Girl Summer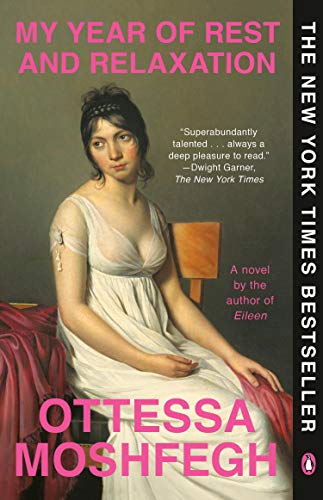 This book's main character seemingly has it all – an Upper East Side Manhattan apartment, an easy job at a hip art gallery, and an insane inheritance to last her a while.
However, she's drowning in an insufferable inner world. What's worse is Dr. Tuttle, her (terrible) psychiatrist, prescribes way too many medicines 💊 to "heal" her.
She's tired of her life. So tired, in fact, that she's willing to (metaphorically) sleep away a year to possibly wake up to a newer, shinier ✨ life.
With the main character's parents having both passed away recently and a toxic relationship with her boyfriend, she remains unnamed throughout My Year Of Rest And Relaxation, delivering the idea of depression in a very unique, raw, unhinged way.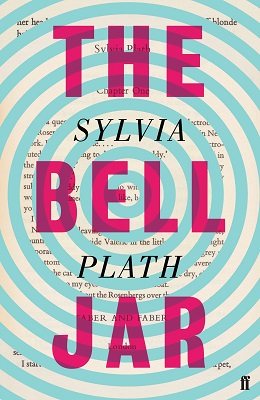 This one is definitely a "sad girl summer vibes" book. It was published by Silvia Plath under an alias, after which she committed suicide only a month later. It's a highly autobiographical book, fictionalized into a novel, that comes from her own experiences.
The Bell Jar tells the story of Esther Greenwood, a 19-year-old undergrad, who lands a summer internship at the Ladies' Day magazine in New York. But instead of gravitating towards the glitz and glam of the big Apple 🍎, she has a difficult time with it.
She decides to return to her hometown in Massachusetts, where she applies to a writing course taught by a world-famous author. When rejected, she decides to spend her summer writing her own novel before attending college. But feeling underprepared for that, she becomes unsure of what to do with her life after graduation.
Esther ultimately finds herself unable to sleep as she becomes increasingly depressed. She describes her depression as feeling trapped and stifled under a bell jar. Will she eventually be free of the metaphorical bell jar and be able to return to college?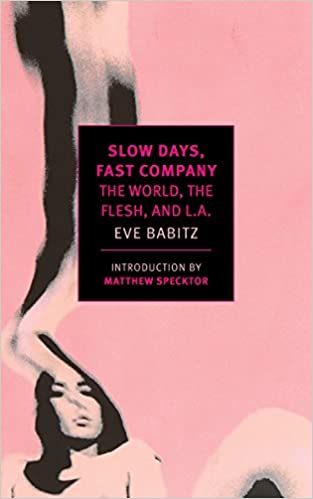 Eve Babitz, Los Angeles' "it" girl in the 1960s – 70s, is intelligent and articulate. She details her party days spent running around LA while bumping into famous and almost-famous artists in this biographical essay collection about her life.
Read about her escapades and vivid descriptions of a time that'll make you nostalgic of good vibes and an era we're no longer a part of, regardless of age.
See why Eve was LA's "it" girl and how her brain and heart 💗 charmed everyone around her by adding this one to your hot girl summer book list!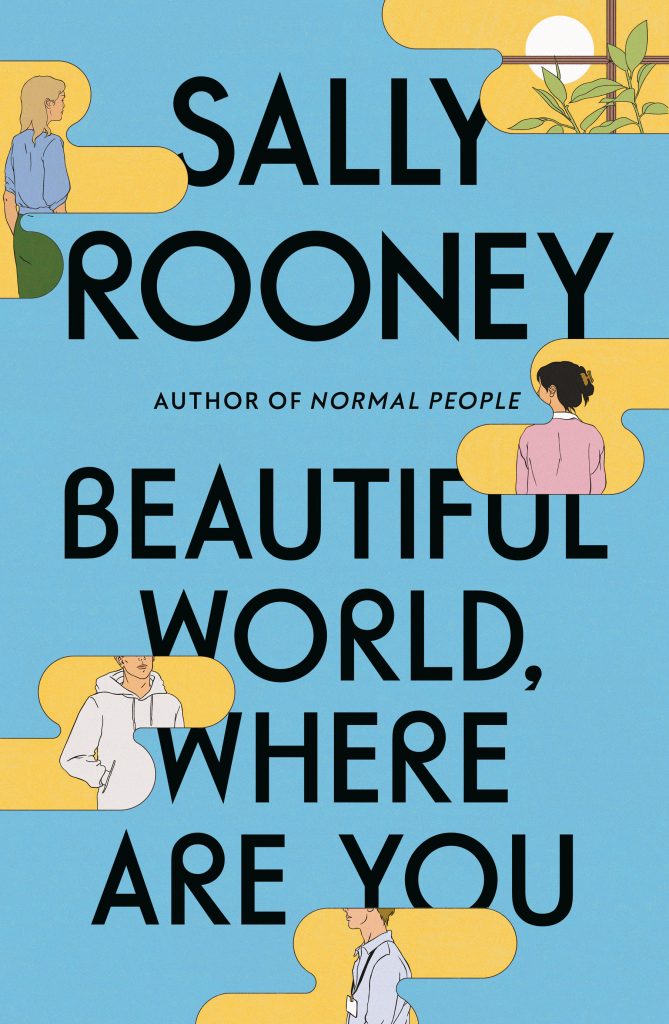 Whether you plan to read Normal People or Conversations With Friends, Sally Rooney's books should definitely be on your hot summer girl TBR list this year.
In Beautiful World Where Are You, we discover the story of Alice and Eileen, two best friends living in different locations in Ireland🍀 who are dating Felix and Simon respectively, and keep in touch through the internet.
As they email each other, they talk about relationships, politics, consumerism, identity, beauty, and the meaning of life. All four of them are still young, but life starts to catch up with them.
This Sally Rooney title is probably one of the most intellectual and profound of her works, and all the elevated conversations her flawed characters have prove this.
Reading this book is an adventure in itself. How do you view this beautiful world we live in?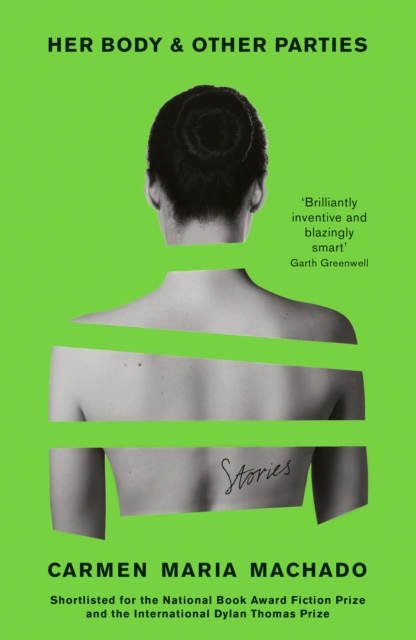 In this collection of short stories, author Carmen Maria Machado tackles bold topics such as the female experience and psyche. The stories emphasize the strain on women's bodies – whether that's physical or intimate strain, strain women put on themselves, or that are put on them by society.
Her Body And Other Parties discusses women's relationships with food 🥣, marriage and societal expectations, mental health retreats, and intimate relationships with their own bodies – there's something for everyone in one (or more) of the eight stories in the book.  
Have you already added it to your hot girl summer books list? 🥵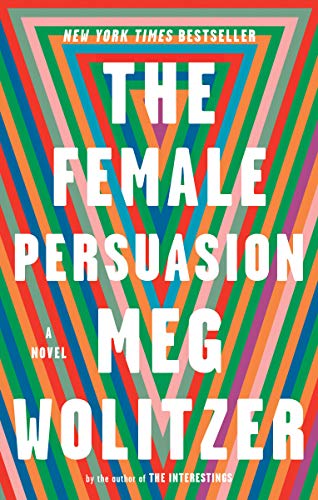 You can find some of the best themes in this book – power and influence, womanhood and ambition, and ego and loyalty. When a decision is about being in the right place at the right time, what choice do you make?
Main character Greer Kadetsky is a shy freshman in college who's madly in love with her boyfriend, Cory. Sounds pretty normal, right? Well, her world is about to change when she hears Faith Frank speak for the first time – a long-running central pillar of the women's movement and a feminist.
Suddenly, Greer's "would-be" path in life shifts as she gets a newfound sense of purpose after hearing Faith speak.
Greer, filled with a longing and an ambition not yet fully discovered, was almost waiting for someone like Faith to guide her to live a (politically) meaningful life.
Wanna find out how their mentorship (and friendship) evolves? Add this hot girl summer book to your TBR pile!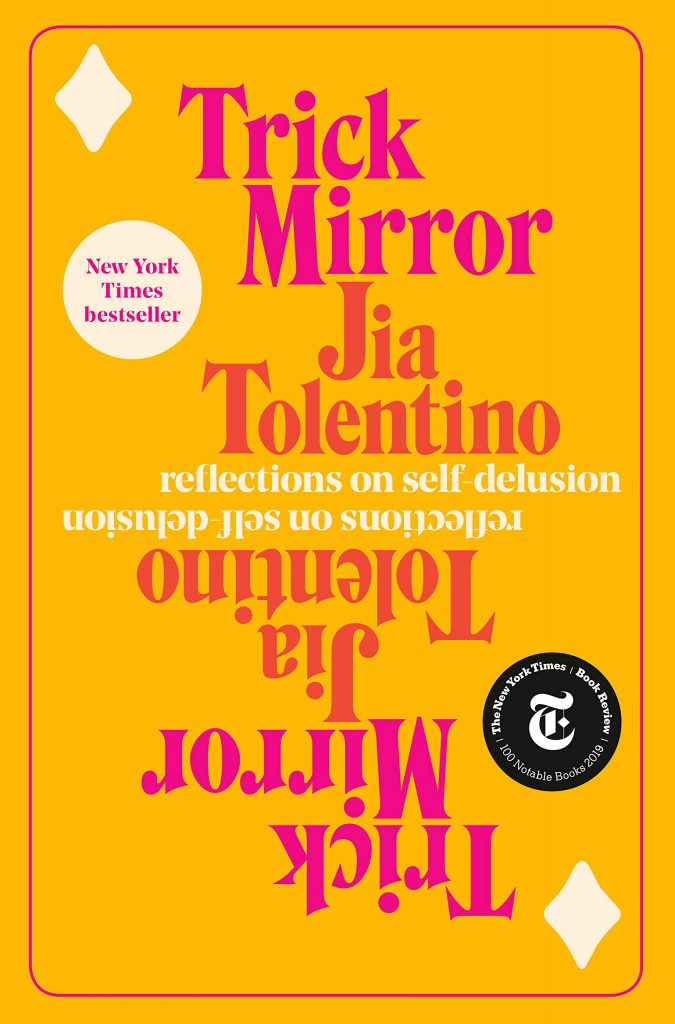 Trick Mirror is a collection of essays which cover timely and fresh topics such as corporate feminism, female characters and marriage, the 2008 housing crisis, the founding of Facebook and Nasty Gal, and a rehashing of the events that occurred at the Fyre Festival, among others.
Each essay is a look into how each event or cultural prism-shaped author Jia Tolentino, how it shapes us as a society, and how we see ourselves in a culture that revolves around the self. 
Grab this one and shove it in your tote bag for those hot girl walks around the park this summer 🌿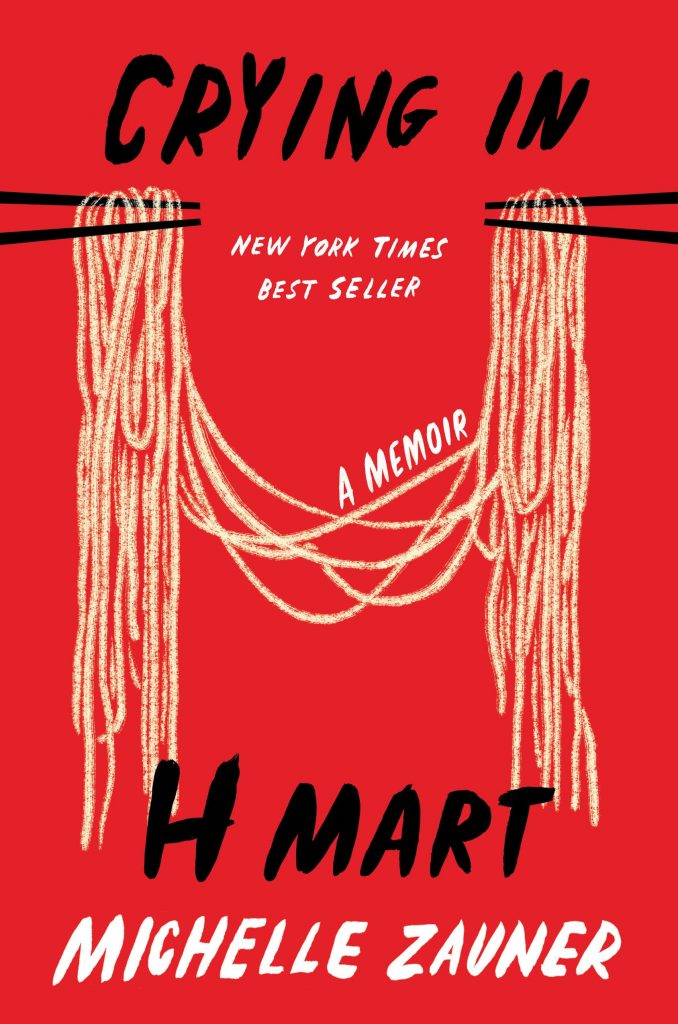 Michelle Zauner delivers a powerful memoir about growing up Asian-American and what it means to be multi-racial in a society that prefers to place people in boxes.
With humor and emotion, Michelle writes about bonding with her mother over food in her grandmother's small apartment in Seoul 🎏, about growing up in Eugene, Oregon, as one of the few Asian-Americans at her school, about her mother's ever-growing expectations, and an even bigger distance she felt was developing in her relationships and her Korean roots.
She drifted even further away from her Koreanness when she moved to the East Coast for college and met the man who would become her husband. It wasn't until her mother was terminally ill that Michelle found a newfound appreciation for her culture, its food, and the history her mother had given her.
Crying in H Mart is definitely a book to cry over, laugh over, and ultimately hug and love 🥺.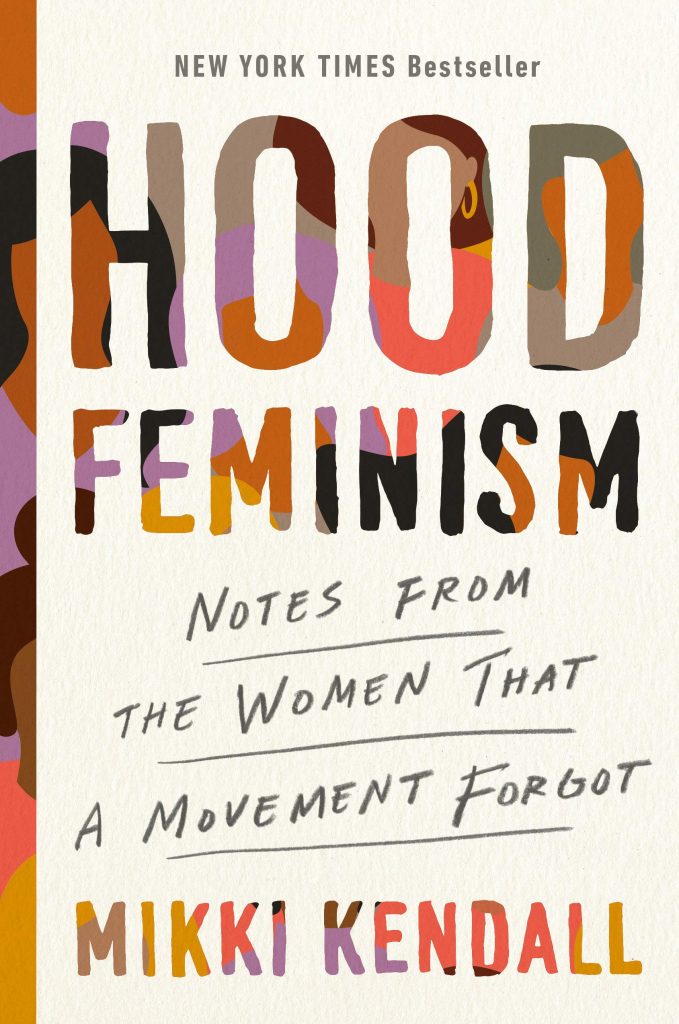 In Hood Feminism, Mikki Kendall points to how women, especially women of color, are disproportionately affected by social inequalities and injustices.
Diving deeper into topics such as Black women's maternal health, gun violence, homelessness, and poverty, Mikki draws attention to how the movement mainly ignores these issues to center around cis, heterosexual white women.
It's an amazing thing for all women (and everyone else) to one day be better allies and more inclusive. How can we stand more in solidarity as a movement, Mikki asks?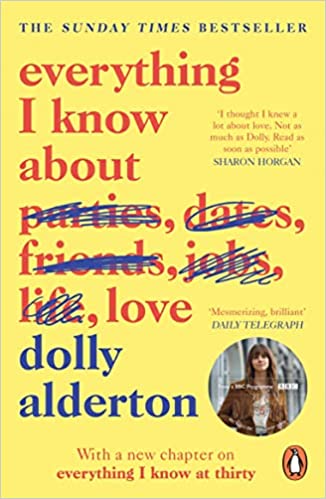 "Been there, done that" – that's the exact vibe that Dolly Alderton delivers through her memoir, Everything I Know About Love. She does so through personal stories, recipes, satirical emails 📧, observations, MSN messenger, and everything else under the sun that every millennial can probably relate to. 
Dolly vividly recounts her wild nights out, bad dates, getting dumped, meeting new people, falling in love, having too much to drink, and how incredibly important her best girlfriends are to her. Her most noteworthy takeaway is realizing that she is (you are) enough.
Don't wait another second to grab this funny, relatable, and heartwarming memoir about the struggles of early adulthood in all its terrifying glory – add it to your hot girl summer books TBR now!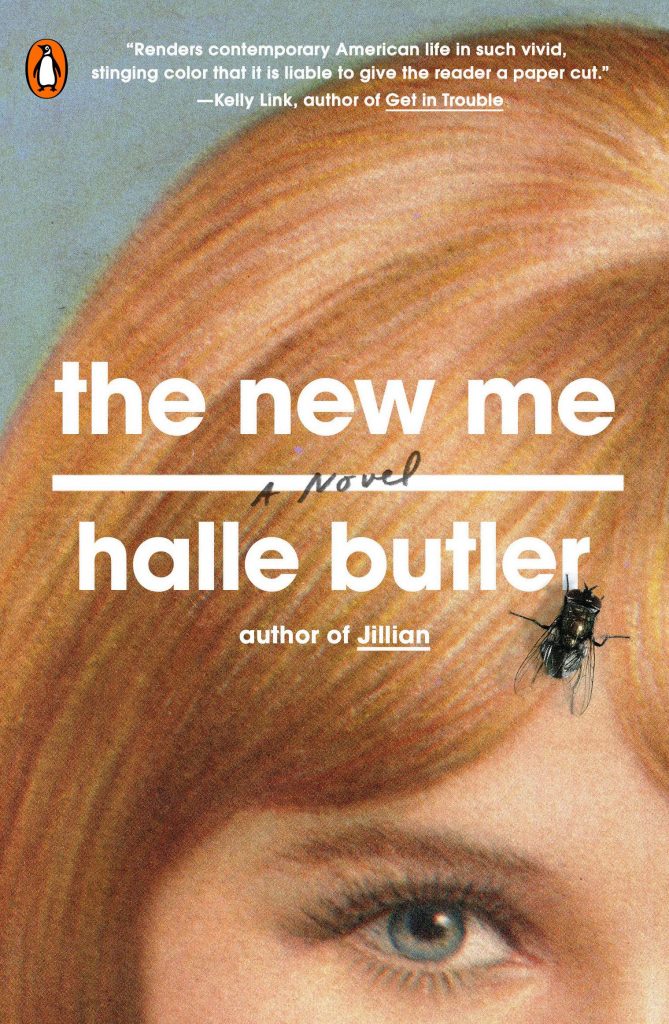 American consumer culture got the better of The New Me's protagonist Millie. With an overactive imagination, but nothing else to really match it, she finds herself either longing for someone to talk to, or no one ever looking at or talking to her again.
She has a thankless temp job, comes home to an empty apartment, thinks about ways she could change her life, goes to sleep, and repeats it all the next day. Although she understands where she goes wrong, she can't help but feel trapped in a neverending millennial loop.
When an offer of a full-time job is on the table, Millie starts daydreaming of nicer clothes 👗, financial independence, and fresh produce. But there's a catch. Will Millie be able to reinvent herself that easily, or will something else send her right back to the beginning of her loop?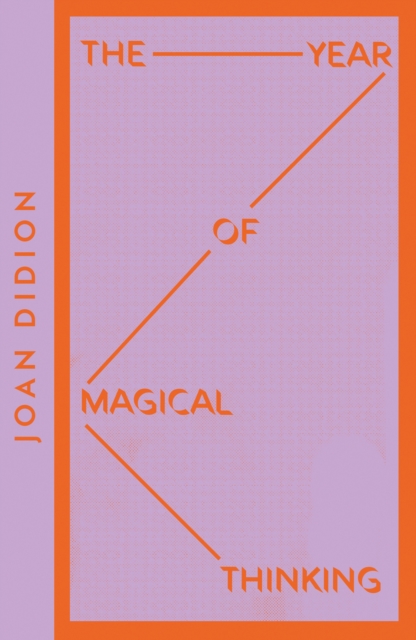 In this memoir, Joan Didion talks about the lavish parties and places she and her husband, John Gregory Dunne, attended, and about the famous people they knew and talked with. But she also talks about how one's whole world can change in an instant.
Joan recalls a tremendously challenging and awful year when their only daughter Quintana was hospitalized with a serious infection – which unfortunately ended up with her being placed in a medical coma and put on life support.
To make matters even worse, days later, John was having dinner and talking with Joan from across the table after visiting their daughter in the hospital when he suffered a massive and fatal heart attack. Forty years were gone in an instant.
One of the world's most beloved authors gets raw and uncensored about this intensely personal experience. It'll no doubt speak to anyone who has ever loved a wife, husband, or child.
See Joan talk about memories, marriage, children, loss, life, and the good and the bad throughout.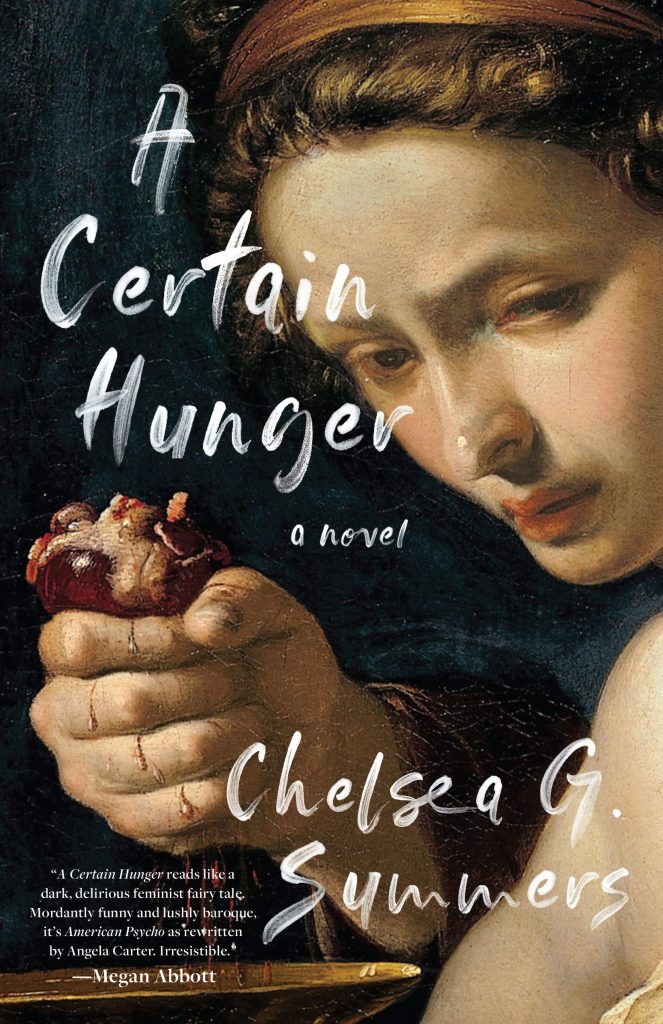 Warning: not for the faint of heart!
In A Certain Hunger, we're presented with the story of Dorothy Daniels – a cold and cunning woman with a big appetite for both food and intimacy… And many other things.
From a food critic traveling between Manhattan and Italy by day, to a charming psychopath by night, Dorothy has yet to find a long-term partner with whom she's "satisfied."
But she's alright; she's enjoying the single life and embracing her terrifying, unique demeanor. She unapologetically acts on every carnal impulse and violent thought and gets what she wants every time. That includes human flesh 😳.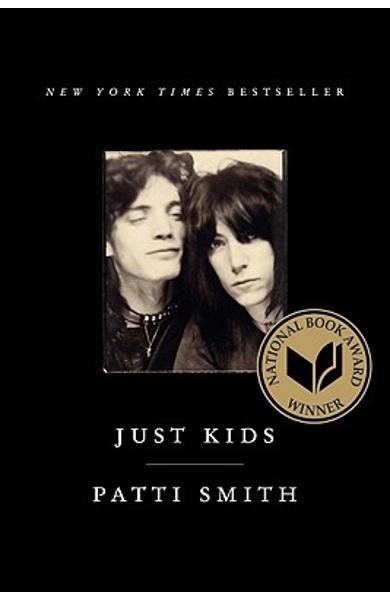 In this memoir, legendary American artist Patti Smith gives an ode to New York, music, art, writing, love, life, and enduring friendships in the late 60s and early 70s.
She talks about her romantic relationship with photographer 📸 Robert Mapplethorpe, and their individual relationships and partners thereafter. Their friendship continued long after their romantic one ended.
They lived in the iconic Chelsea Hotel for a while, where they met other world-renowned artists, musicians, and writers. Both she and Robert devoted their lives to art and she doesn't apologize or show regret for any of their choices; they chose to live their lives the way they did, and there's no reason to apologize for that.
Get lost on her incredible journey and their artistic lives, through this honest story of being young and building friendships.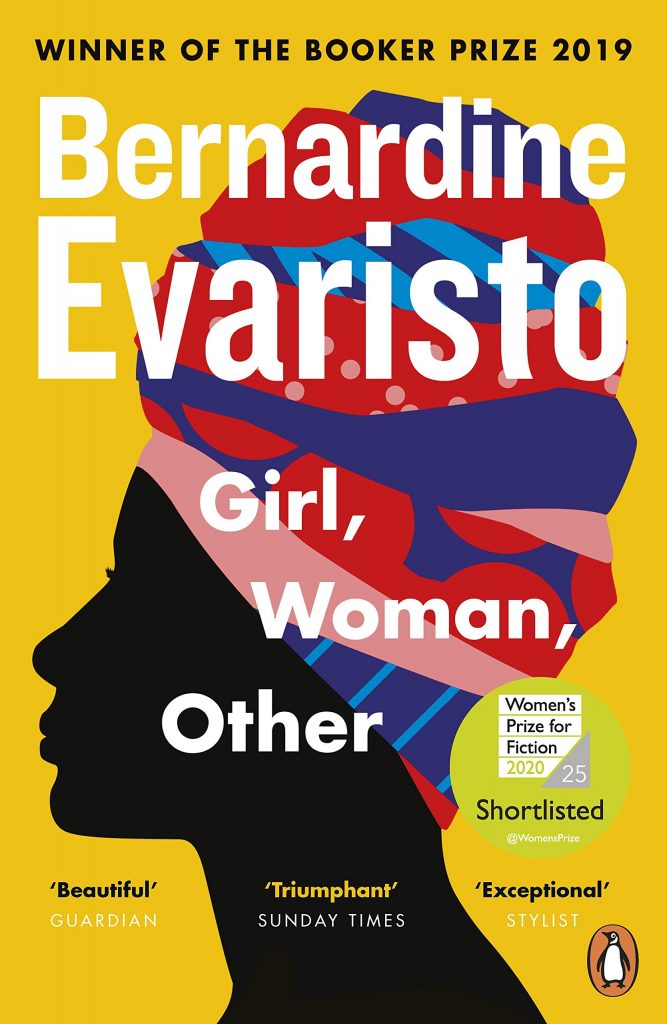 Girl, Woman, Other follows the lives of 12 different characters, who are mostly Black British women, ages 19 to 93.
They are mostly queer, and come from different backgrounds, families, roots, and occupations. Bernardine lets us follow along as each character experiences and endures diverse relationships, successes, failures, and struggles.
The book successfully interweaves themes such as racism, the patriarchy, the increasingly fluid borders of gender and sexuality, and the immigrant experience throughout.
Each individual story is told from the point of view of each respective character, with loose ties to the women from other stories.
Girl, Woman, Other has jointly won the Booker prize in 2019 – what more can we add? Just put it on your hot girl summer books reading list already! 😎
🧨 Outline by Rachel Cusk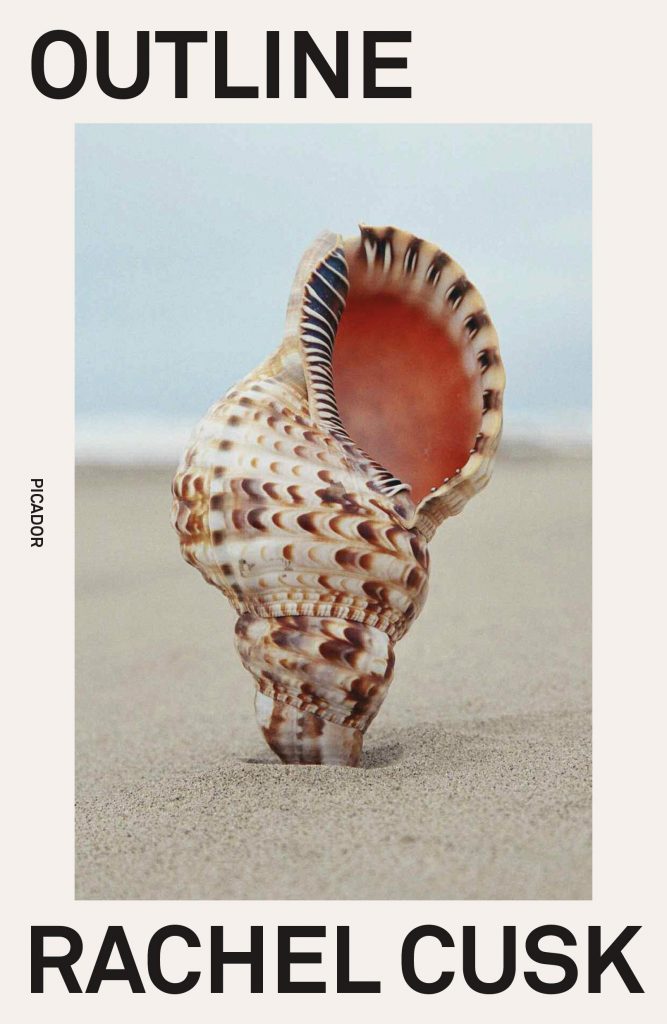 Reading Outline feels like you're a fly on the wall, quietly watching an author interview people for their future novel.
The main character is a writer, unnamed until the second to last chapter, who engages in conversations with several people while in Athens, Greece for a few days. She allows them to each tell their unique story without asking anything more of them.
Aside from her first conversationalist, her seatmate on the plane, she meets and interviews friends, friends of friends, and other teachers and students in the writing workshop she was leading in Athens.
Sometimes, Faye doesn't say a word as they're talking; sometimes, she asks them something; other times, she reveals something about herself.
As she continues her conversations, she notices certain themes emerge from them, including people experiencing loss, the nature of family life, the difficulty of intimacy, and the mystery of creativity.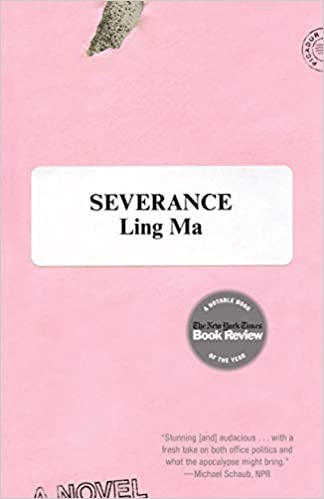 This post-apocalyptic story tells about Candace Chen, a self-described millennial worker devoted to routine. So devoted, in fact, that when Shen Fever hits, a plague of biblical proportions, she doesn't even notice.
The plague renders people into zombie-like 🧟‍♀️🧟‍♂️ versions of themselves, doomed to repeat the same mundane tasks until they become completely unconscious. Since she has no close friends or family, Candace attempts to navigate on her own a world now stripped of feeling and choice.
She eventually meets a group of survivors trying to reach a safe haven from the fever in Chicago. But Candace is carrying with her a secret about her health she feels will be dangerous if exploited. Should she escape from her rescuers?
As with many other dystopian classics, besides the apocalyptic vibes, Severance comes with lots of introspection and modern-day office life commentary. Don't forget to add it to your summer reading TBR!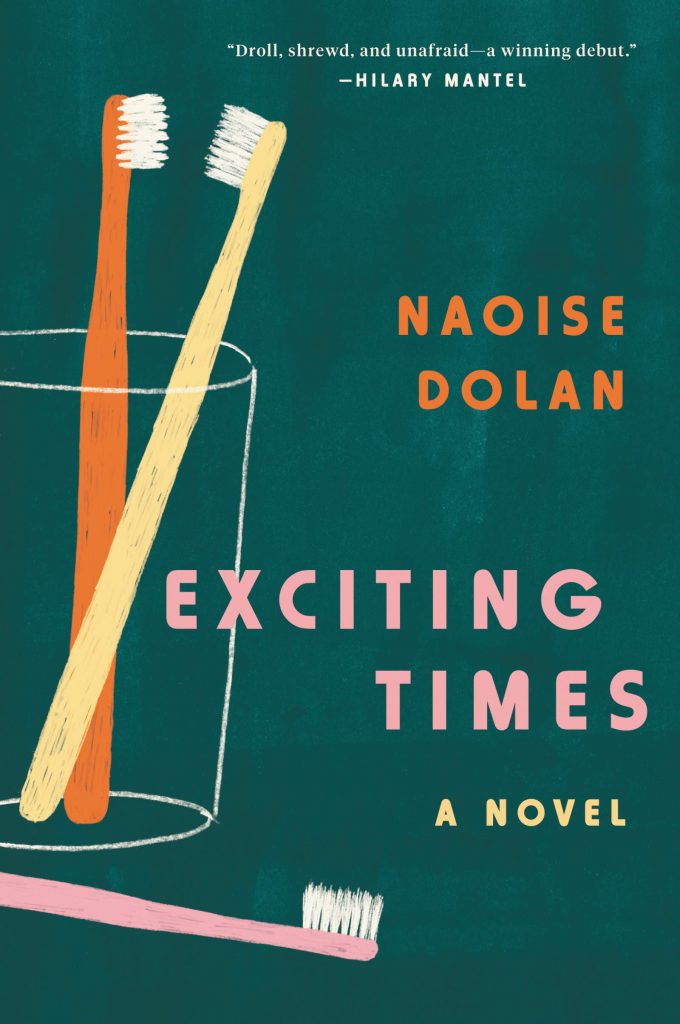 The main character of Exciting Times, Ava, left Dublin for Hong Kong in hopes of finding happiness. So far, she's been teaching English grammar classes to rich kids, and her nights are spent with her roommates in her cramped apartment, so it hasn't really worked out in her favor.
When Ava becomes friends with Julian, a wealthy British banker, he promises a lavish life that she couldn't afford otherwise. So she finds herself moving into his apartment, ignoring her feminist and better instincts, eventually starting an intimate relationship with him.
When Julian has to move back to London for a few months, Ava meets Edith, a Hong Kong-born lawyer ⚖️ with whom she admires and finds she wants to be. But when Julian announces he's coming back from London, Ava is at a crossroads of choices. Who will she choose; Julian or Edith?
Politically alert and humorous, Exciting Times allows you to experience the great liberties and even greater uncertainties about modern-day love alongside some loveable characters.
🧨 Bunny by Mona Awad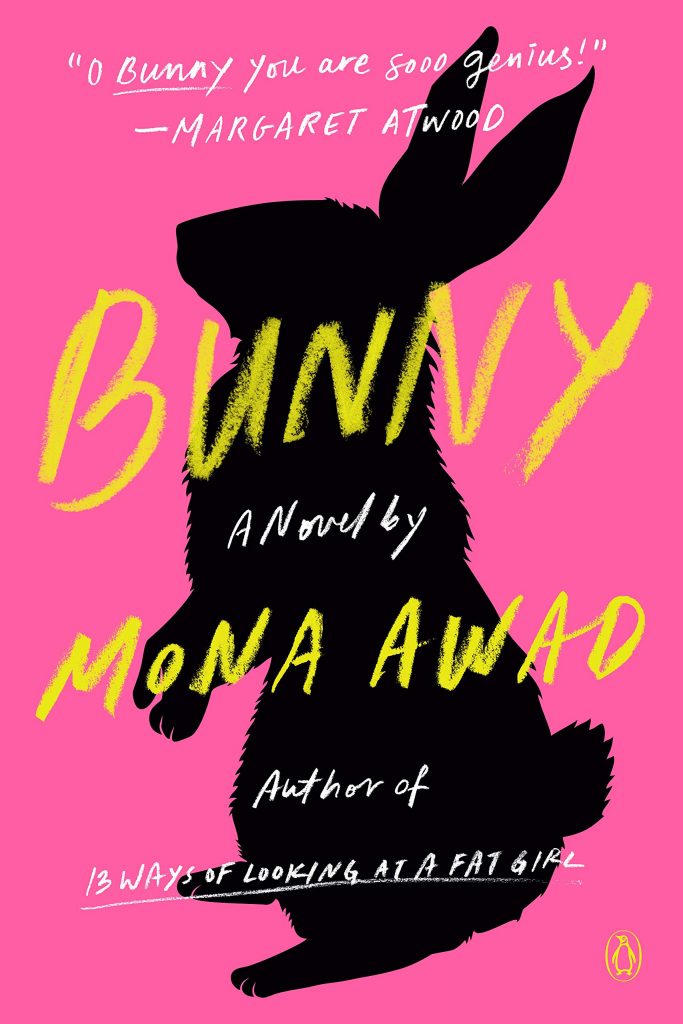 Who hasn't heard about this book yet? Bunny gives bizarre horror, toxic cliques, and all the dark academia vibes you could wish for. Get in, you're in for a real WTF ride!
Main character Samantha Heather Mackey feels like an outsider in her New England's Warren University program. At the same time, she feels repulsed by an elitist fiction-writing group of girls who call each other "Bunny." 🐰
However, when she receives an invitation to join the bunnies, Samantha finds herself drawn to their front door, leaving behind her only friend, Ava.
In the bunny inner circle, Samantha learns about process and creativity, but also about power and vulnerability.
As things start to get dark within the group, will an outsider like Samantha get a chance to speak her mind, or will things with Ava and the bunnies be brought into a deadly collision?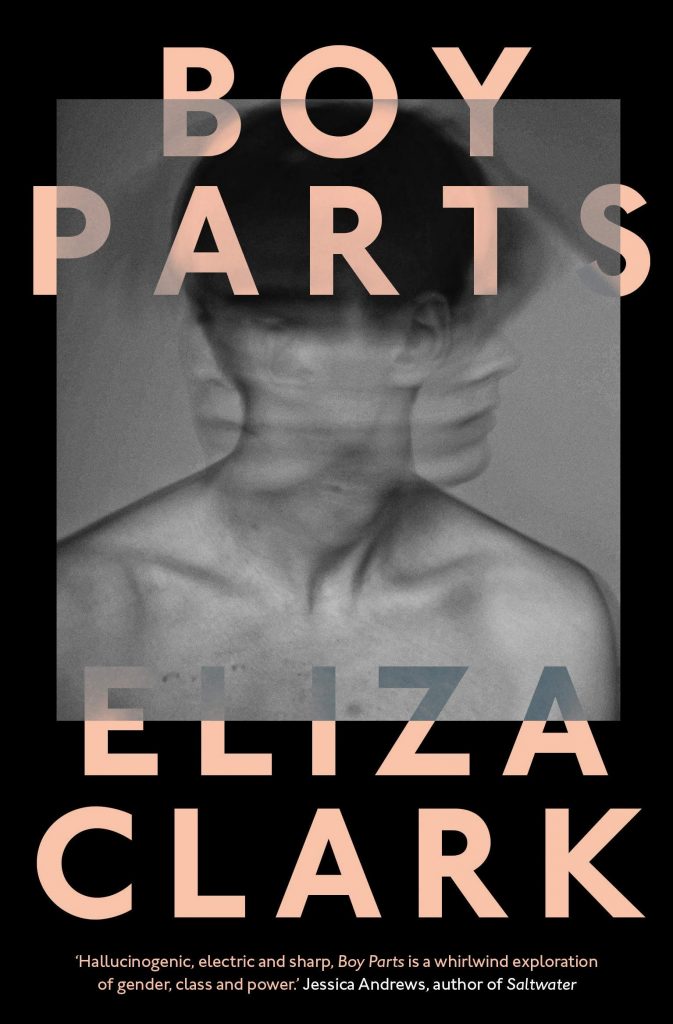 With a razor-sharp commentary on modern-day society, sexuality & consent, no wonder Boy Parts has been described like the "American Psycho for hot girls"!
When she's placed on a sabbatical from her bar job, the protagonist Irina gets the opportunity she has always been waiting for – an exhibition at a fashionable London gallery. Since she obsessively takes photographs 📷 of male models (men she scouts and persuades to model for her), this opportunity will surely take her out of her rut.
However, her obsessive best friend and a young man who's caught Irina's attention have other plans for her. What will happen leading up to the exhibition?  

Phew! That's some list! 
Make sure you…
Don't Forget to Keep Track of Your Reading Progress With Bookly
Whether you track your reading progress in a spreadsheet, journal, notebook, or app, just remember to do it! Bookly makes it easy to track your progress.
Bookly can help keep you accountable, track books, and improve your reading habits. 😎

If these books make you want to read even more powerful books, maybe you'll find more you like on our contemporary romance book list! 

And don't forget that Bloo, your reading assistant, will always be by your side and help you improve by tracking all the🧨books you read.

Download Bookly for iOS  👉   https://bookly.app.link/nAH81rtpg9

Download Bookly for Android  👉  https://bookly.app.link/4TMM20xpg9