STOP, DROP, and… Read? Is your reading life in need of some spicing-up? Why not pick up one or more of these sizzling hot🌶️ contemporary romance books that are *on fire*?
We put together a list of 5 newly released contemporary romance books and 10 extra popular ones that will have you hoping you kept a fire extinguisher around.

New releases are first; popular ones are after. And we love all of them!
Contemporary Romance Books: New Releases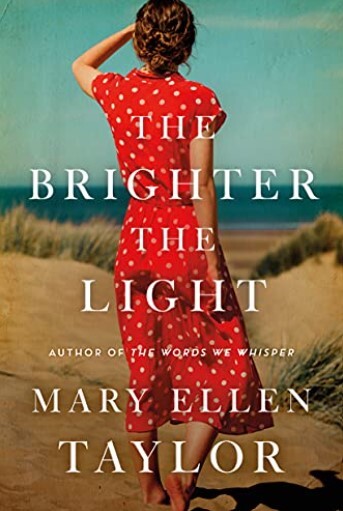 Ivy Neale, our protagonist, inherits her family's beachfront cottage in Nags Head, North Carolina, after her grandmother's passing. But she realizes that returning to her hometown means facing her best friend and boyfriend, who betrayed her.
Those are the least of her problems, as Ivy discovers even more skeletons in the closet than just her own. Clutter from the newly inherited property reveals some clues about her grandmother's past at the resort her family once owned. And like any skeletons 💀, they aren't friendly…
This story of love, sacrifice, and seaside reverie will have you wanting to inherit your own resort 😄.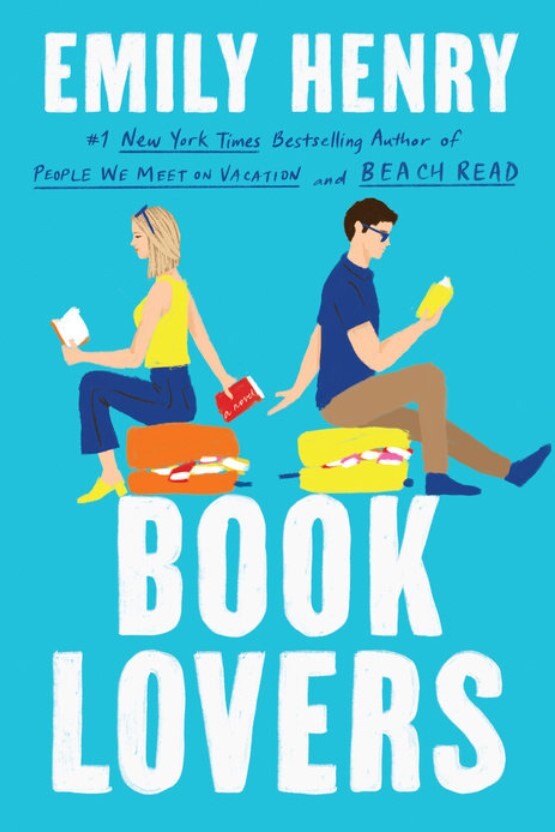 The heroine and narrator of the story, Nora Stephens, is a literary agent, whose whole life is just books (sounds like us 🤭), and is reeling from being dumped (yet again) by a man moving from the Big Apple 🍎 to a small town.
Nora's sister, Libby, heavily pregnant with her third child, wants to get away from the hustle and bustle of the city. She devises a list of activities they could do in the picturesque town of Sunshine Falls, North Carolina. That's where Nora accidentally bumps into Charlie, the man who had dumped her.
Find out what happens and why they're both there before we give toooo much away.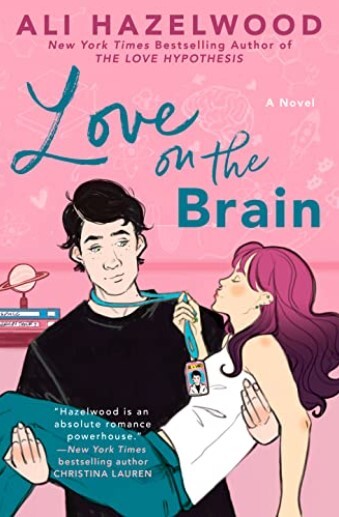 Our protagonist, a neuroscientist, and Marie-Curie-obsessed Bee Königswasser is offered the chance of a lifetime – the lead on a neuroengineering project at NASA!
However, her enthusiasm is short-lived when in walks Levi Ward, her (tall, dark, and handsome) archnemesis from grad school who has always hated Bee (or has he? 🤭). Now they have to co-lead the project.
Will Bee, the girl who doesn't want to form any type of meaningful relationship with anyone, actually let someone in? You'll have to read to find out.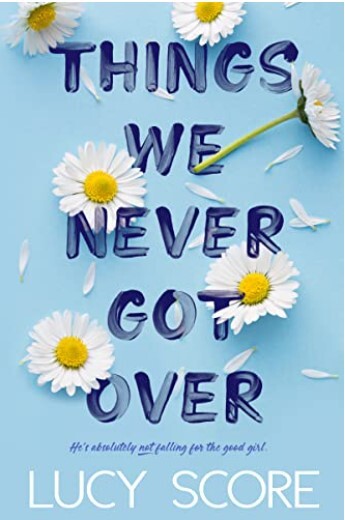 Naomi Witt, the main character, never intended to stay in Knockemout, Virginia. That is, of course, until her evil twin sister decided to steal her car and cash and leave Naomi to take care of a niece she never knew about.
Thankfully, the townspeople accept Naomi and her niece as their own and support them 🌼. An extra bout of kindness and attention comes from an unlikely person – Knox Morgan.
Unfortunately, Knox doesn't commit to relationships. But he may be in for a surprise with Naomi…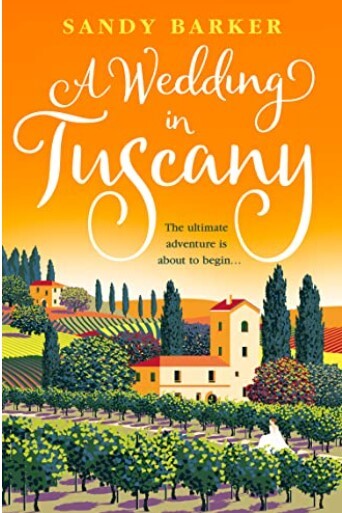 Protagonists Aussie sisters Sarah and Cat are both now settled into serious relationships and ready to go on to the next stage of their life journeys. For one of them, her journey means dealing with her upcoming 40th birthday, while for the other, her journey happens to be a destination wedding in Tuscany 👰🏼🤵🏼!
This joint celebration allows for many new memories and reunions to take place. Come along for the extraordinary events!
If you've been reading the rest of the Holiday Romance series, this one is a must-read to spice up your TBR list of contemporary romance books (and the last in the series 😢).
Contemporary Romance Books: Popular Titles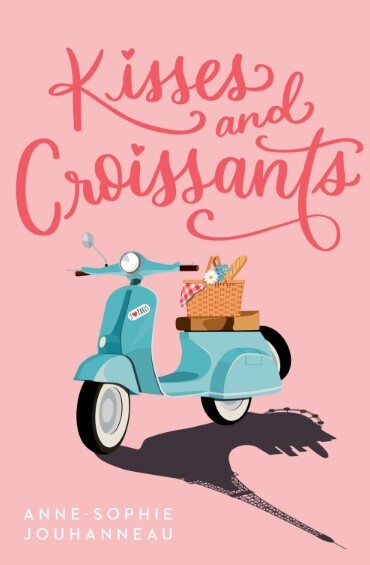 Mon Dieu! Seventeen-year-old Mia is an American girl in Paris with a big *elite ballet* 🩰 passion and dream. She has six weeks to land an audition with one of the best ballet companies.
Mia believes that becoming a professional ballerina is in her blood, as one of her great-grandmothers danced for the Paris Opera! As she unravels truths about her family's history with ballet, she develops an unlikely friendship with one of her rivals from ballet back in America and falls for Louis, the adventurous boy of her strict and demanding ballet teacher.
Follow along on her journey of self-discovery, passion, romance, and the beauty of art. We want some delicious soft cheeses and unlimited buttery croissants after this read! 🥐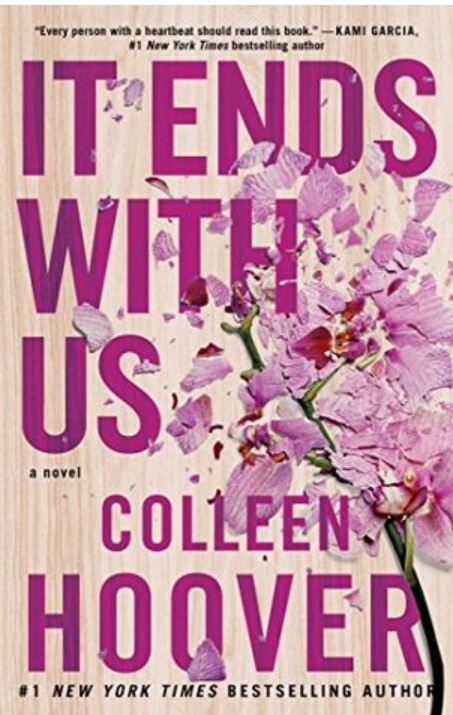 Lily Bloom has just returned home after her father's funeral and finds herself on the rooftop of her apartment complex. Ryle Kincaid, a surgeon, has just lost a patient and finds himself on the same rooftop. Fate, maybe?
What starts off as a seemingly healthy relationship between the two takes a wrong turn one day. As Lily finds herself questioning the relationship, Atlas Corrigan, her first love, suddenly reappears. Will her relationship with Ryle be threatened?
If this read keeps you on the edge of your seat, keep an eye out for the sequel, It Starts With Us, which tells Atlas' side of the story, set to be published in October 2022.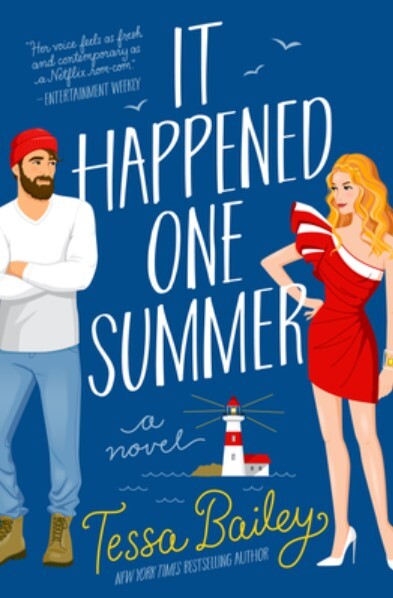 Piper "wild child" Bellinger is fashionable, influential, and loves a good time in Beverly Hills. But when an out-of-control rooftop party (and too much champagne 🥂) lands her in jail, her stepfather sends her and her sister to look after their late father's dive bar in Washington to learn some responsibility.
Along comes a (bearded) sea captain, Brendan, 🧔🏽‍♂️ that swears she can't last a day outside Beverly Hills. Piper, determined, wants to prove to her stepfather and Brendan that there's more to her than how she acts.
As LA calls her name, what (or who 😉) catches her heart?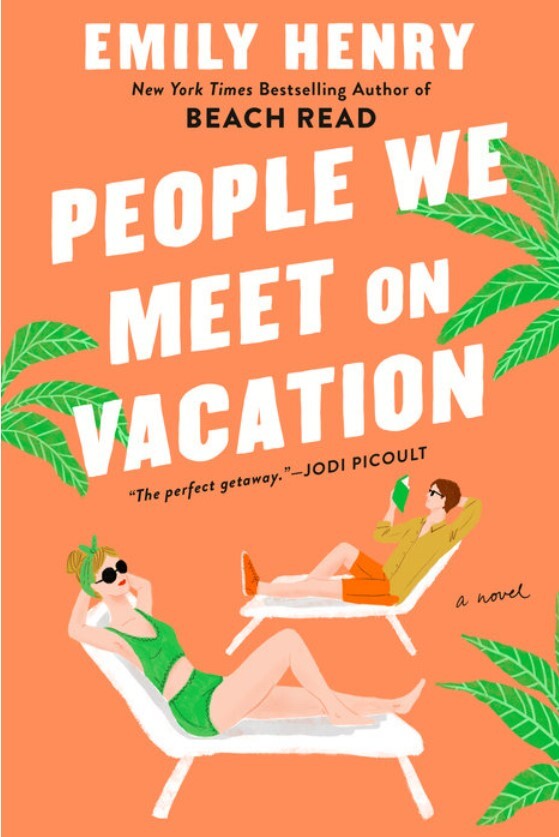 Poppy, our quirky and free-spirited main character, has been going on exciting yearly summer vacations with her quiet, more reserved best friend, Alex, for the past twelve years. 🌴
But one summer, everything falls apart, including their close friendship. Now, after not talking for two years, Poppy proposed one last week-long summer vacation to save their friendship. Alex surprisingly agrees.
Follow their witty banter and fun interactions as Poppy recalls flashbacks to their previous vacations, which brings them to the present one… And tensions rise. Will their friendship finally turn into something more? Find out in one of our top picks for contemporary romance books.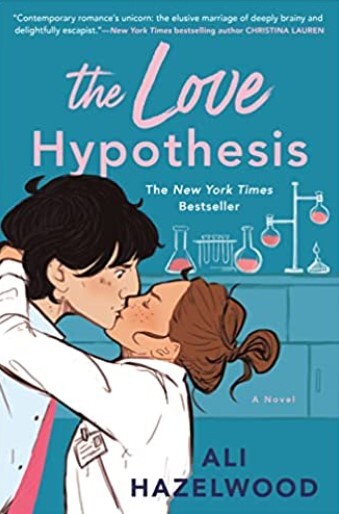 Leading character, Olive Smith, is a third-year Ph.D. candidate who's passionate about her research but doesn't believe in lasting romantic relationships. Olive's best friend does, though, and now Olive has to prove that she has a relationship of her own.
Olive finds herself kissing the first man she sees to prove something to her friend. That man is none other than a hot-shot professor by the name of Adam Carlsen (who is also a complete jerk).
One thing leads to another, and Olive and Adam find themselves fake dating for both their benefit. Will their little experiment lead to combustion, though? 🧪🔬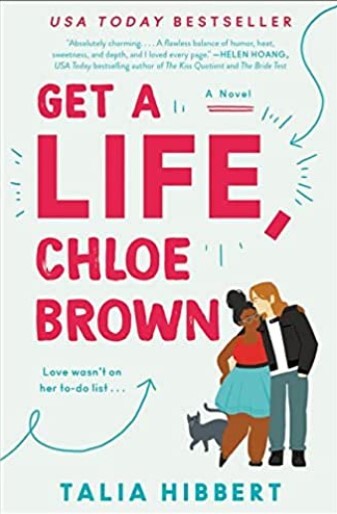 After a near-death experience, chronically ill Chloe Brown has decided to 'get a life' with six directives. A couple of the things on her list are riding a motorcycle and doing something bad.
But doing something bad doesn't come easy for Chloe. That's why she enlists the help of a tattooed handyman with a motorcycle 🏍️, Redford 'Red' Morgan, in her mission to rebel.
What she finds out about him is way different than what she anticipated. What lies beneath his rough exterior?
If you love how Chloe gets a life, you'll love Take a Hint, Dani Brown, our other recommendation for contemporary romance books.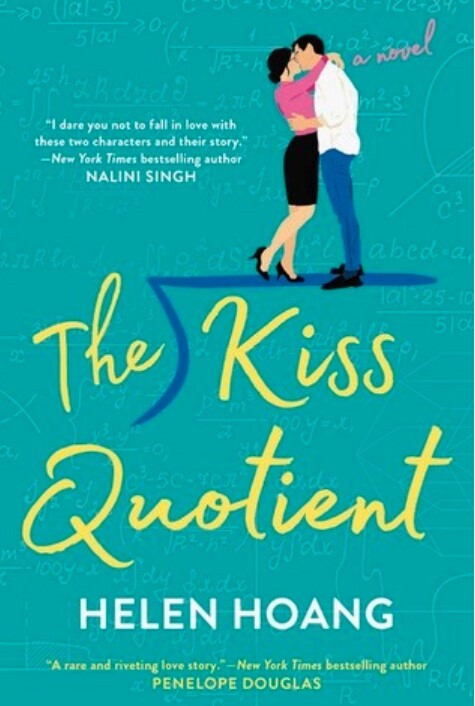 Stella Lane has Asperger's and a job that makes her a lot of money. Unfortunately for her, neither of those two things has helped her social (or romantic) life much.
She realizes she needs help from a professional. So she hires an escort – Michael Phan. He agrees to help her get the necessary experience in all departments (if you know what we mean 😏).
Will Michael manage to convince Stella that other things besides just her job make sense?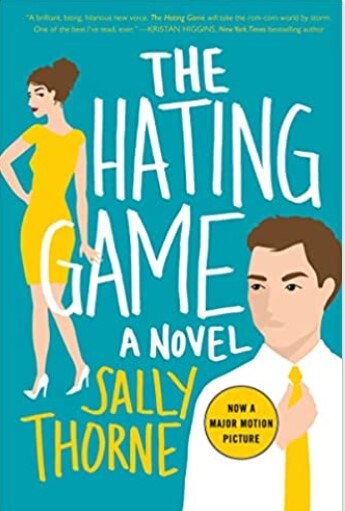 Our leading lady, Lucy Hutton, prides herself on being loved by everyone at work. Everyone except Joshua Templeman that is. Don't worry; the feeling is mutual. Having to unfortunately share an office for 40 or more hours a week, they're constantly trying to one-up each other.
The Mirror Game, the Staring Game, the HR Game; and the list goes on. If she wins, she gets to be his boss. But if she loses, she'll resign.
With her promotion on the line, she can't let him win. But after a *steamy* kiss on one of their elevator rides, Lucy has herself questioning whether she has Joshua all wrong or if it's just another game… 👀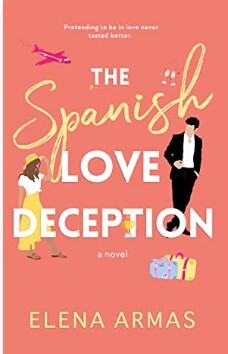 Catalina Martín desperately needs a date for her sister's destination wedding in Spain. She can't continue to lie about her American boyfriend to everyone she knows. Especially since her ex and his fiancée will also be at the wedding, anxiously waiting to meet him 😟.
Thank goodness her handsome colleague, Aaron Blackford, has graciously offered to step in. Although she'd rather say no since she finds him condescending and insufferable, she's desperate (remember?).
As the wedding draws nearer, will Catalina find Aaron less insufferable in the real world than she does at work?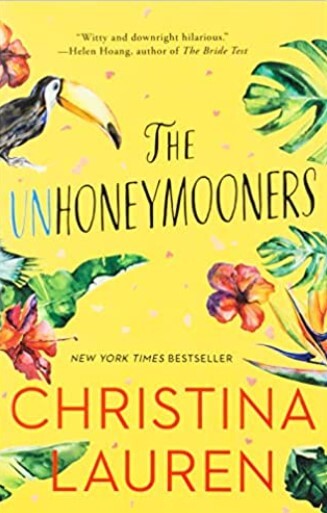 Main girl Olive has gotten comfortable being unlucky in love, in her career, and practically everything else. Her identical sister, Ami, is her polar opposite – the luckiest person in the world by comparison. And she's getting married!
As everyone gets ready for Ami's wedding, Olive can't wait to return to her unlucky life, mainly because the best man, Ethan, is her sworn enemy.
However, when the entire wedding party eats some bad shellfish, Olive and Ethan are the only ones who don't get food poisoning. Guess what that means; an all-expense-paid honeymoon to Hawaii! 🥥🍸
Will they manage to avoid each other while there, or will Olive finally feel like she lucked out? 🍀
Phew! That was a HOT list 🥵 Did we miss any of your favorites?
We know you may need a bit to cool off, but…
Don't Forget to Keep Track of Your Reading Progress With Bookly
Whether you track your reading progress in a spreadsheet, journal, notebook, or app, just remember to do it! Bookly makes it easy to track your progress.
Bookly can help keep you accountable, track books, and improve your reading habits. 😎

Don't forget to join a mid-year readathon; some of these books will definitely check some of the readathons' prompts. Didn't find any books on this list that you'd want to read? Maybe you'll find one on our classic book list instead!

And don't forget that Bloo, your reading assistant, will always be by your side and help you improve by tracking all the🔥books you read.

Download Bookly for iOS 👉 https://bookly.app.link/nAH81rtpg9

Download Bookly for Android 👉 https://bookly.app.link/4TMM20xpg9