It's no secret that reading is the best activity to do before bed to help you sleep. It is said that reading before bed reduces stress levels and helps you feel more relaxed before journeying to the land of nod. 💤

Not only does it help improve your mood before sleep, but as we all know, reading takes you to faraway places in a land of your imagination. You don't need to be an expert to know that stories create a space for imaginative and enjoyable dreams.

But, you might be thinking, what are the best books to read before bed? That's a really good question because while we might all be reading something we absolutely LOVE, it might not be the best bedtime read.

In this guide, we will recommend you 10 of the best books to read before bed. But first, let's look at how you can decide on the best bedtime read. 💯

How to choose a book before bed? 🤔
You might be loving the latest thriller novels or a classic Stephen King horror, but are they really the best novels to read before bed? Maybe for some people, but chances are most people won't be able to fall asleep thinking of Pennywise the Clown lurking in their closet. 🤡

Likewise, if you are someone who feels stressed and anxious before bed, you may struggle to get into a fast-paced storyline that will raise your stress levels instead of calming them.

It's pretty clear then that the type of book you read is incredibly important. When choosing a book before bed, below are some tips to help you pick the best one. 👇
Tips To Choose The Best Book To Read Before Bed:

👉 Pick a book you enjoy! 😍
A great reason for sleeping before bed is to calm your mind, and if the book you choose is boring, contrary to what you might think – it won't bore you to sleep.
👉 Choose a book with short chapters. ⏰
Reading before bed is not about devouring a whole novel, otherwise, it will be dawn before you've hit the hay. Aim to read for around 15-20 minutes until you feel calm enough to doze off. If you pick a book with short chapters, you will find it easier to pick an appropriate place to stop and put the book down.
👉 Pick a paperback book. Don't read from your phone. 📴
The blue light emitted by your phone reduces melatonin, the very thing you need to be able to sleep. This means you'll likely be making yourself more awake.
👉 Try not to read anything that makes you concentrate too hard. 💭
Those non-fiction psychology books might be fascinating, but they might not help you sleep.
Best Fiction Books To Read Before Bed ✨
Now that you know what to look for when choosing a book to read before bed, it's time to take a look at our top suggestions for fictional tales.
These books will nurture your imagination and hopefully send you off to sleep feeling calm and ready to dream.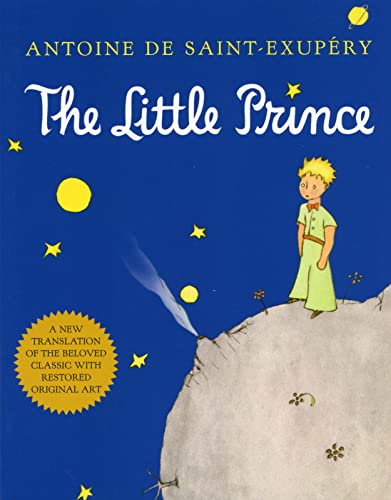 A timeless classic, The Little Prince is the perfect book to read before bed.
It tells of a prince of a small asteroid who travels through space to find wisdom and meaning in life. On his journey, he learns about the unpredictable nature of adults and how when we grow up, we need to stop taking life so seriously.
It's a little somber to read at times, but the overall message is heartwarming and endearing.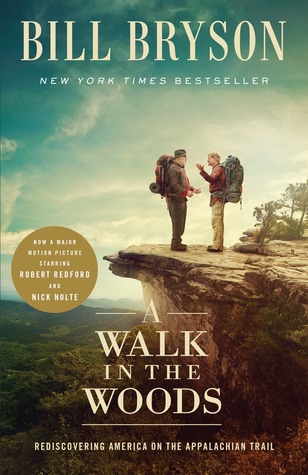 Bill Bryson is the king of funny travel memoirs and is possibly one of the most humorous novelists of the 21st century.
Any of Bill Bryson's books would make for perfect bedtime reading, but if we had to choose one, we'd certainly recommend A Walk in the Woods.
This novel tells about how Bill, a man with little hiking experience, decides to take on the iconic Appalachian Trail – a 2,200-mile hiking route that cuts through 14 US states, from Georgia's Springer Mountain to Mount Katahdin in Maine.
Along the way, Bill narrates his experience and tells of the people he meets. As a Brit journeying across America, the cultural differences make for some hilarious moments in his journey too.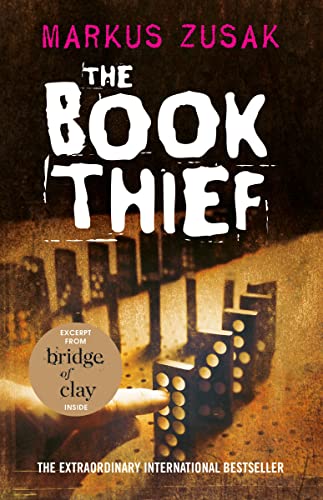 The Book Thief is a novel about an orphan, Sophie Nélisse, who is raised to love books by her foster father.
But Sophie is living in nazi Germany, and books are banned.
The story follows Sophie and her family as they live in war-torn Germany, and despite the rules, how Sophie protects the books that she loves so much.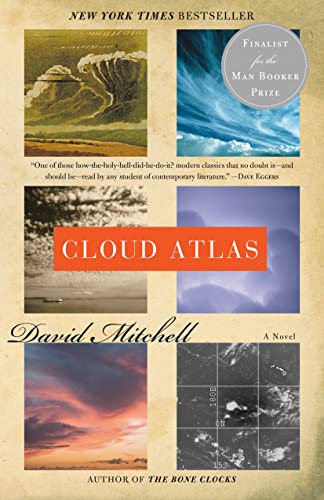 Cloud Atlas is an interesting story about a series of characters who each have a small role to play in the overall ending of the book.
Each chapter is narrated by the main character in the next chapter, which some people find confusing, and some people find it a literary work of genius.
Because each chapter ends one person's story, it's easy to put down and pick up the next day. This makes it the perfect fiction book to read before bed.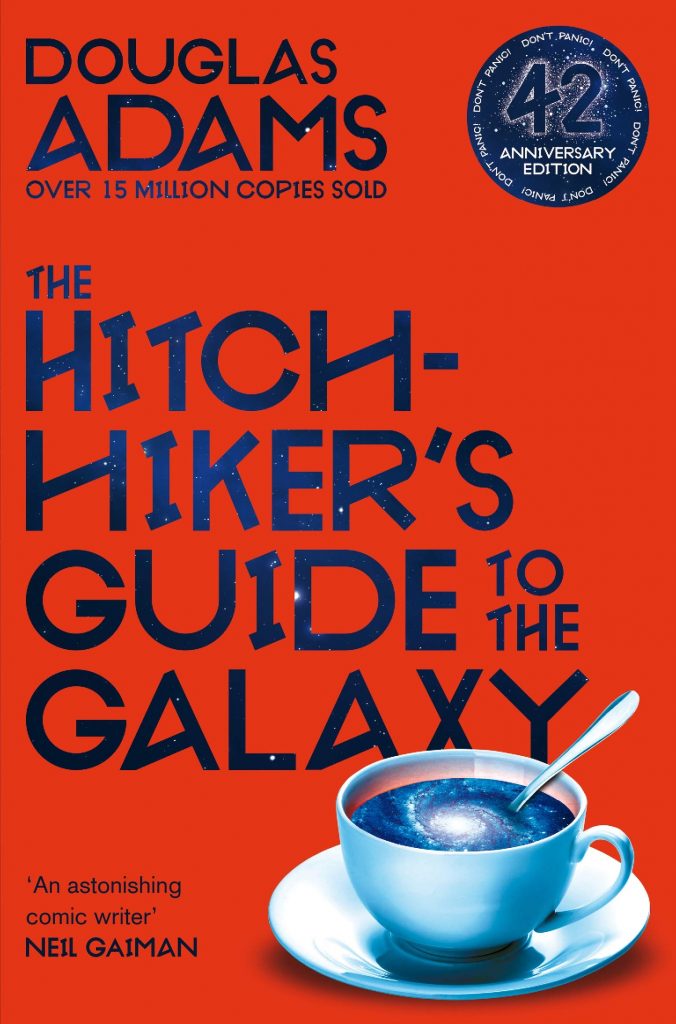 The Hitchhiker's Guide was so popular, that Douglas Adams continued the trilogy into a six-part series as readers didn't want the story to end.
It follows the story of Arthur Dent, who accidentally finds himself hitchhiking on a spaceship after his friend, Ford Prefect, decides to drag him along for an adventure.
Along the way, he meets delightful characters, such as President Zaphod Beeblebrox and Trillian, another Earthling. The group travels far and wide to find the meaning of life, the universe, and everything (the answer is 42). 🔍
Best Non-Fiction Books to Read Before Bed ✨
Non-fiction can be a blessing and a curse to read before bed. If you choose the wrong book, you'll find yourself more awake than sleepy!
For those who need a little help falling asleep, these are the best non-fiction books to read before bed.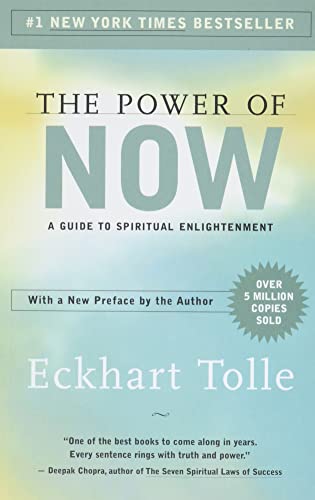 The Power of Now is a spiritual guide to enlightenment.
It talks about how we can learn to live in the present more, discover our true selves, release pain and find peace.
If you are someone who struggles to sleep due to stress or anxiety, this might have some insightful knowledge to help you restore ease and enjoyment in your life.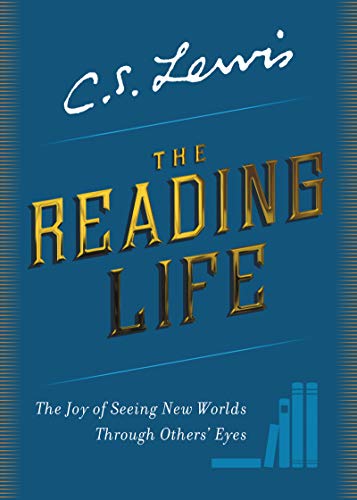 C.S. Lewis is best known for his fictional tales of Narnia, but even after his death, his literary work continues to inspire and motivate readers around the world.
The Reading Life is a collection of his many essays, articles, and letters, which provide overall guidance on how to develop a love of books.
The collection is engaging and enlightening and even tells of his thoughts about science fiction and why we should read old books as well as new books.
Each memoir, letter, or article can be read as a standalone before moving on to the next, which makes it easy to read before bed.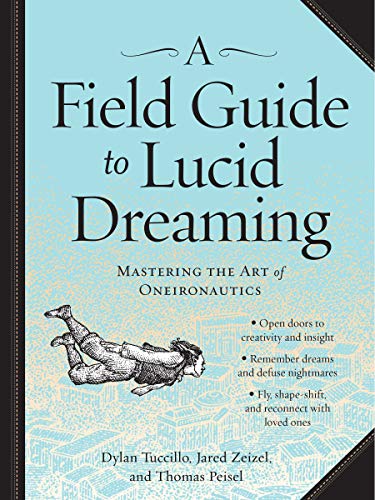 If you're someone fascinated by dreaming or want to learn to dream more lucidly, then this is the perfect bedtime read for you.
A Field Guide to Lucid Dreaming is a step-by-step guide on how to become lucid and what to do once you are awake. It tells you how to reconnect with dreams and the importance of keeping a journal.
If you feel that your sleep isn't as good as you would want it to be, this book will enlighten you on how to get better sleep.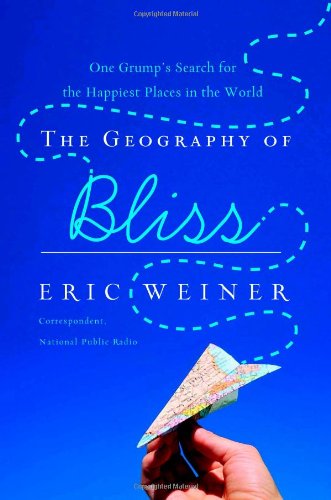 If you're someone who thinks they need to change their perception of life, then you'll enjoy reading The Geography of Bliss.
The author, Eric Weiner, is on a quest to find out where in the world eternal happiness exists.
He was inspired by how different societies and cultures find happiness in different ways.
This book is a part self-help book and part humorous travel memoir.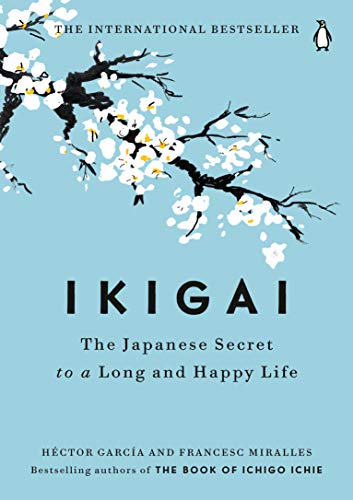 The Japanese term 'ikigai' means a reason to get out of bed in the morning.
What better way to go to sleep than to give yourself a reason to wake up the next day!
This enlightening non-fiction novel tells how you can find your own 'ikigai' and how to live a more fulfilled and happy life.

So there you have it, our top 10 recommendations for books to read before bed. We hope that in this list you've found something that speaks to you.

Remember, reading is the route to better dreams and a relaxed state of mind, so whatever you do, make sure to allocate yourself a bedtime read. 📚

Don't Forget to Keep Track of Your Reading Progress With Bookly
Whether you track your reading progress in a spreadsheet, journal, notebook, or app, just remember to do it! Bookly makes it easy to track your progress.
Bookly can help keep you accountable, track books, and improve your reading habits.😎

And don't forget that Bloo, your reading assistant, will always be by your side and help you improve by tracking all the🧨books you read.

Guest Post by our Bookly Pro Reader, Louisa. Check out her website http://www.epicbooksociety.com/
Download Bookly for iOS 👉 https://bookly.app.link/nAH81rtpg9

Download Bookly for Android 👉 https://bookly.app.link/4TMM20xpg9