Ah, the teeth-clenching, bone-chilling, keeping-you-on-the-edge-of-your-seat mystery and thriller books; we love to read them but dislike reeling from them days later.
Don't worry; we put together a list of 12 mystery and thriller books that *hopefully* won't scare you too bad.
They're in no particular order; we love all of them! 
12 Hot Mystery and Thriller Books For Summer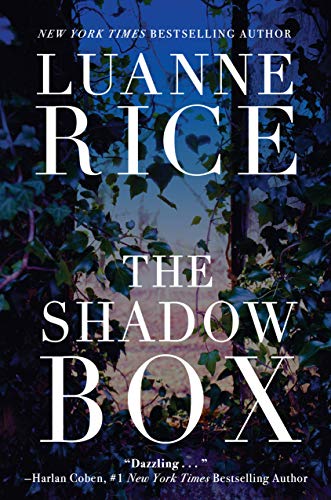 Claire Beaudry Chase is attacked and left for dead in her Connecticut home. Thankfully, she survives. Unfortunately, her prime suspect is her well-connected husband, Griffin.
To backtrack, right before the attack, Claire was getting ready for the exhibit of her shadow boxes 📦; one of which accuses Griffin of a violent crime committed 25 years prior. Griffin's political career would be over if word were to get out about this. So she wouldn't put it past him to try to hide the truth by hurting her.
But when one of Claire's acquaintances is murdered, authorities see linkages between the homicide and the attack on Claire. How far will Claire go to take down her husband and his corrupt group of people who will stop at nothing to clear Griffin's name? 🪓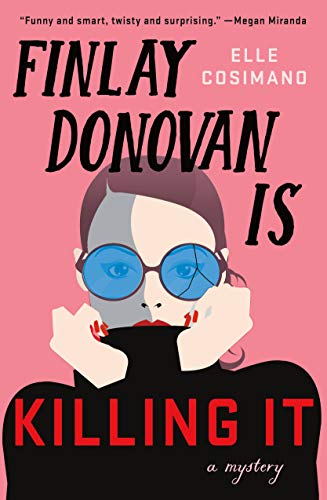 Finlay Donovan is killing it in life. Or, at least, she thinks she is.
She's actually kind of a mess – she's broke, she hasn't finished the book she promised her literary agent, and her ex-husband fired the nanny without telling her. To add to that, she had to send her four-year-old to school with a duct-taped head because of an incident with scissors.
As Finlay meets with her agent for lunch to discuss her book's plot, a murder mystery about a contract killer, someone overhears it and mistakes her for the contract killer who'll do anything to dispose of a problem husband. Uh oh!
Add this one to your mystery and thriller books TBR list and read what happens as she becomes part of a real-life murder investigation following that conversation over lunch. ⚰️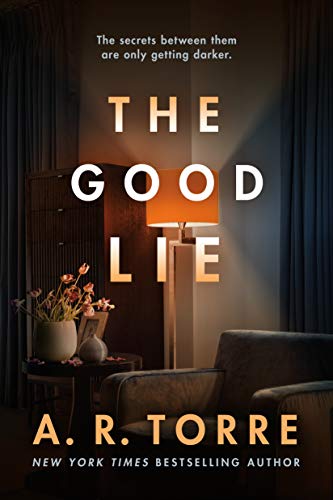 Dr. Gwen Moore has spent over a decade treating and unlocking the motives of California's most depraved serial killers.
One of these serial killers, Bloody Heart, has taken six victims already. When his latest victim escapes, the victim identifies a local high school teacher 🎒 by the name of Randall Thompson as his captor.
However, defense attorney Robert Cavill, the father of a deceased victim, doesn't believe the high school teacher is involved. As he asks Dr. Moore to help and investigate further, she discovers that Robert is also harboring a big secret, and he isn't the only one…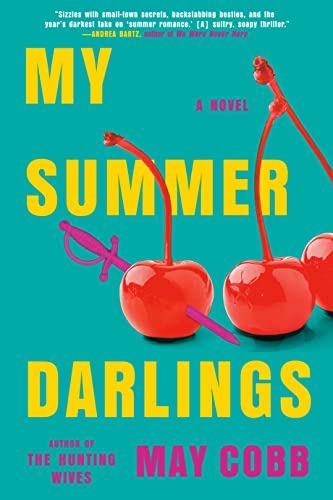 This story centers around three lifelong friends, Jen Hansen, Kittie Spears, and Cynthia Nichols. They're all approaching 40, and while their lives have changed, their East Texan town has not.
Until one day when Will Harding moves into their neighborhood's grandest homes. He's mysterious, charming, and a source of fascination for all three friends.
But, as Will becomes closer with each of them, their fascination becomes an obsession, threatening their families and friendships.
When Will abruptly pulls away, each of them scrambles to uncover his feelings, in turn uncovering something far more sinister and deadly 👀.
📌 Verity by Colleen Hoover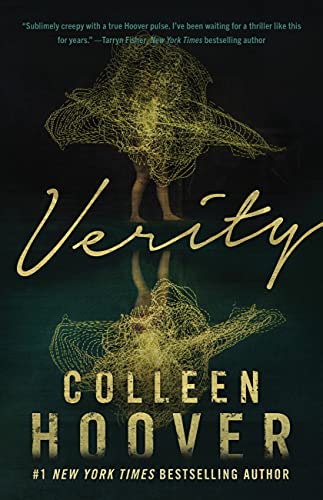 We best most of you already have Very on your mystery and thriller books list by now, right? 🤭
Lowen Ashleigh is on the brink of financial ruin when she happens to receive the job of a lifetime. Bestselling author Verity Crawford's husband, Jeremy Crawford, asks Lowen to complete the remaining books in the series his injured wife cannot continue to write. 
Although Lowen arrives at the Crawford home excited to start, her excitement quickly dissipates when she finds Verity's secret in her unfinished autobiography lost among the materials. It includes Verity's recollection of what really happened the day her daughter died.
Lowen decides not to show Jeremy the horrifying truth from the autobiography, as it would devastate an already grieving father who lost a daughter. But, as Lowen develops feelings for Jeremy, she starts to rethink her decision.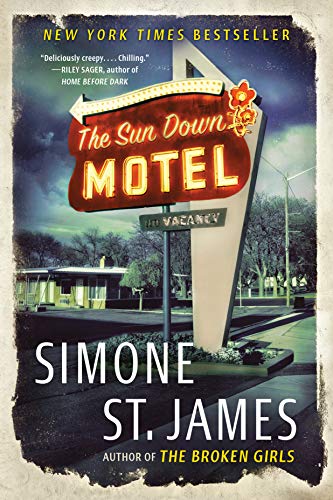 It's Upstate New York, 1982, and Vivian Delaney starts working the night shift at the front desk of The Sun Down Motel.
She soon realizes that ghosts are haunting the motel and starts connecting some of the deaths around town to the creepy happenings. But one unfaithful night, Vivian completely disappears without a trace 😟.
Fast forward 35 years later, Vivian's niece, Carly, shows up hoping to figure out what happened to her aunt. As she, too, starts working the night shift at the motel's front desk, she starts digging around to uncover all the hidden secrets.
What will Carly find, and will the same thing that happened to her aunt happen to her too?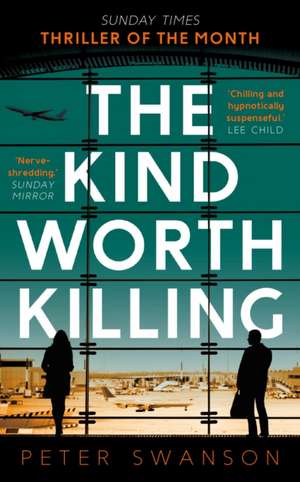 Ted Severson is traveling from London to Boston when he meets a fellow traveler at the airport bar, the mysterious Lily Kintner. As they have a few (too many) martinis 🍸, they start playing a game of truth, bringing up intimate details about their lives.
One of the conversations is about Ted's wife, Miranda, who he thinks is cheating on him, and he's sure they've been a mismatch from the start. When he jokingly says that he could kill Miranda and her lover for what they've done, Lily calmly says that she'd like to help.
Back in Boston, Ted and Lily start plotting Miranda's demise. Ted, however, doesn't know that Lily has experience in the art and craft of murder from a young age. What Ted doesn't know won't kill him, right?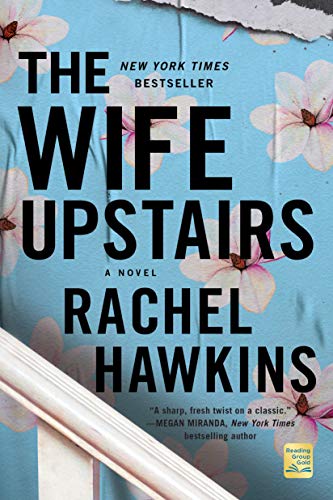 In this remake of the beloved classic Jane Eyre, the main character Jane is a new arrival in the town of Birmingham, Alabama. She feels like she finally made it – she's in the swanky Thornfield Estates neighborhood where it's full of mansions, jaw-dropping cars, and exemplary wives.
Except, she's only a dog walker. But when she runs into Thornfield Estates' most mysterious resident, Eddie Rochester, she feels like her luck changes. Recently widowed, Eddie's wife, Bea, drowned in a boating accident with her best friend; their bodies were lost at sea ⛵.
Can Jane win Eddie's heart, can Eddie offer her the protection she's always wanted, or will his past come back to haunt her?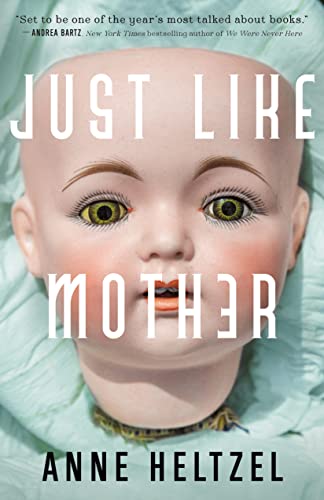 Maeve and her cousin, Andrea, are children who were both raised in a cult. One night, Maeve escapes and leaves Andrea behind while she's scolded by one of the cult mothers.
They grow up apart, and Maeve is now in her early 30s, trying to build a life for herself in New York 🍎 while keeping everyone around her at arm's length. She keeps searching for her cousin and only friend, Andrea. When she finally finds her, they meet and try to pick up where they last left off.
As Maeve spends more time with Andrea and her group of friends, memories of their dark past in the cult start to come up, and she realizes she's a pawn in a much more dangerous game. Will she manage to escape once more?
📌 Later by Stephen King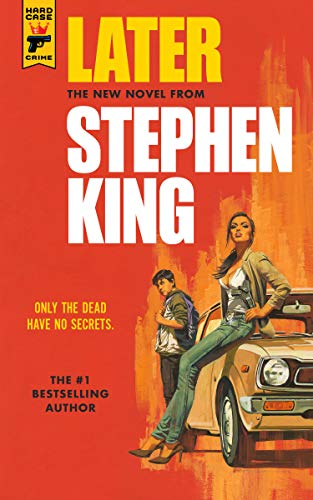 Jamie Conklin, the son of a struggling single mother, has an unnatural ability to "see" things. More specifically, he sees and learns from the dead 💀. But only for a few days before they disappear and only in places they lived or loved.
His mother has always urged him to keep his ability a secret, as dangerous things could happen if word were to get out. To Jamie, his abilities weren't such a big deal; until they were.
When an NYPD detective catches wind of Jamie's abilities, he tries to take advantage of them by drawing him into a pursuit of a killer who threatened to strike from beyond the grave.
Will Jamie have what it takes to stand up to evil and its many faces?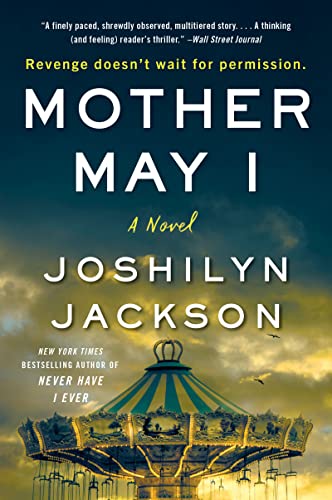 Bree Cabbat was always warned that the world is a dark and scary place. The more she tried rejecting that outlook, the worse things eventually got. 
Bree woke up one morning with a witch's face peering in her bedroom window. She tried to blame it on the morning light or remnants of a dream to try to shake the scary feeling that overcame her. As she later dropped her daughter off at school, the same witch reappeared in the parking lot! 🧙🏽‍♀️
All of this happens just moments before Bree's infant son mysteriously vanishes from his car seat, mere feet away from her. Bree finds a note in his place, telling her not to reach out to authorities and not to deviate from the instructions that will follow, as she's being watched. How far will Bree go to save her baby, and what consequences will her actions have?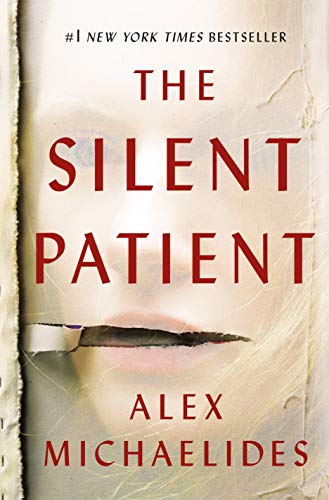 Say no more! Add it now to the best list ever of mystery and thriller books! Trust us 😉
Main character, Theo Faber, a criminal psychotherapist, is fascinated by the story of Alicia Berenson, a famous painter married to an in-demand fashion photographer. 
One day when her husband came home from work, signs pointed to Alicia shooting him five times in the face! 🤯
However, she never says another word following the incident. Her refusal to talk or mention what happened casts Alicia into notoriety. Her art prices skyrocket as she's sent to the Grove, a secure forensic unit in North London where she's deemed the silent patient.  
Theo has waited a long time to talk to Alicia and figure out the events that unfolded that dreaded day. Will the truth consume him? 
Wow, such bone-chilling stories! These really had us shaking in our boots.
Don't Forget to Keep Track of Your Mystery and Thriller Books With Bookly
Whether you track your reading progress in a spreadsheet, journal, notebook, or app, just remember to do it! Bookly makes it easy to track your progress.
Bookly can help keep you accountable, track books, and improve your reading habits. 😎

If these books give you too much of a scare, maybe you'll find one on our contemporary romance book list instead! 

And don't forget that Bloo, your reading assistant, will always be by your side and help you improve by tracking all the books you read.  

Download Bookly for iOS  👉   https://bookly.app.link/nAH81rtpg9

Download Bookly for Android  👉  https://bookly.app.link/4TMM20xpg9