Summer is the season of love. ☀️💖 And what better way to indulge in heartwarming tales of romance than through the pages of captivating BIPOC love stories?
As the temperature rises and the days grow longer, it's the perfect time to immerse yourself in a diverse array of love.
Here's a curated list of 10 sensational BIPOC romance novels that will transport you to worlds filled with desire, joy, and the sweet promise of summer love 💘
10 BIPOC Romance Novels for Summer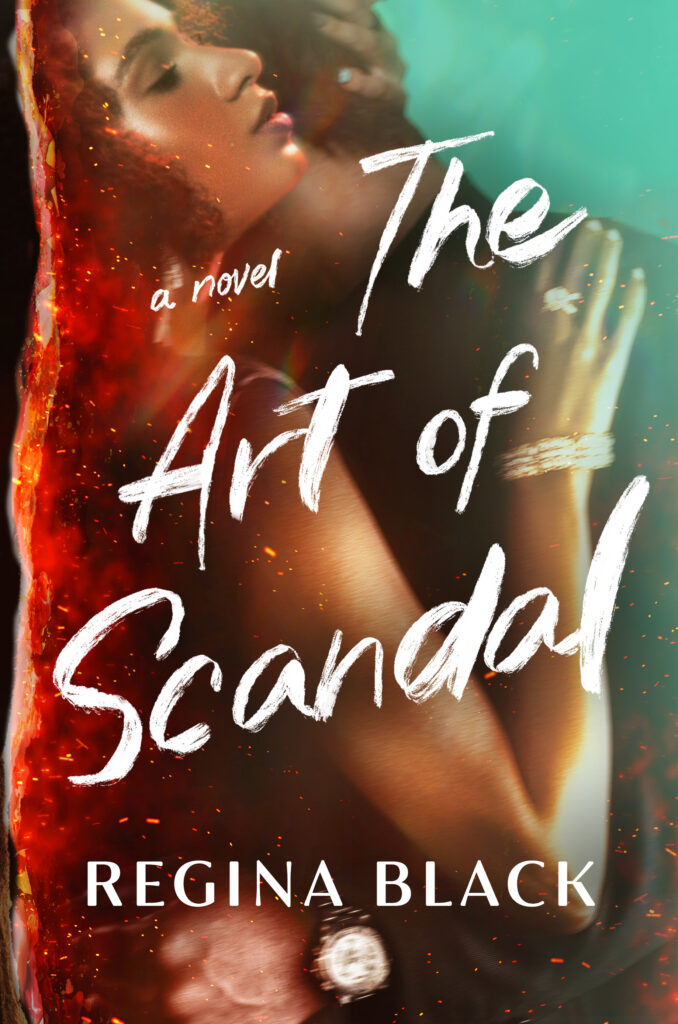 This BIPOC romance book will tear your heart to pieces and then sew it back up!
On the night of her husband Matt's fortieth birthday, Rachel Abbott receives a sexy, explicit text from her husband that she quickly realizes was meant for another woman. Divorce is inevitable, and Rachel is determined not to leave her thirteen-year marriage empty handed. Meanwhile, Matt, a rising star mayor with his eye on the White House, can't afford a messy split in the middle of his reelection campaign.
They strike a deal. Rachel gets one million dollars and their lavish house in the wealthy DC suburb of Oasis Springs, as long as she keeps playing the ideal Black trophy wife until the election. With the risk of scandal looming and their hearts on the line, they'll have to decide whether the possibility of losing everything is worth taking a chance on love.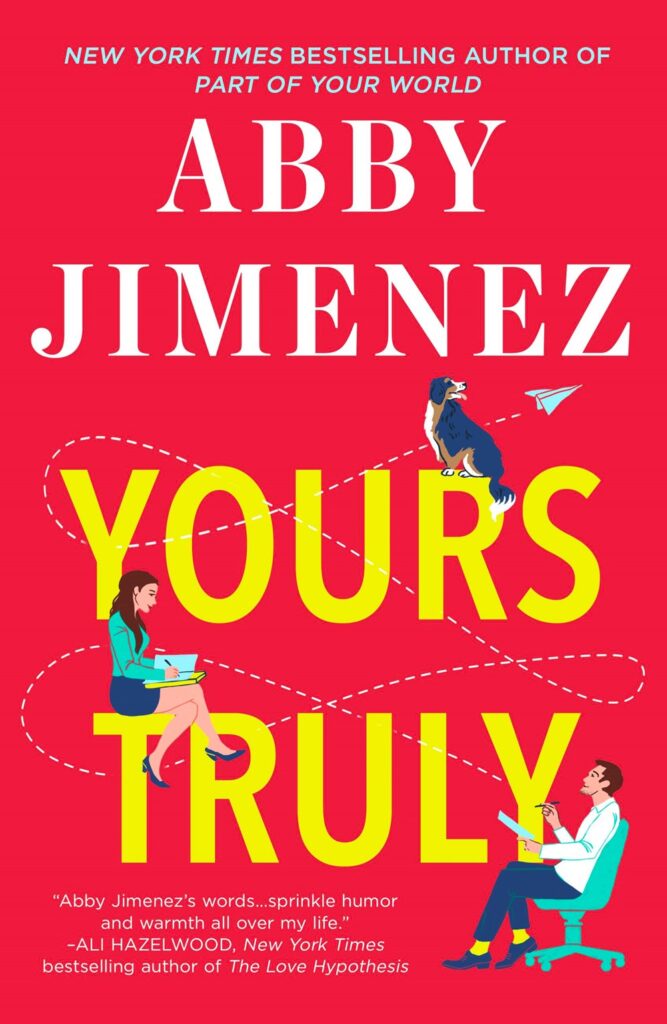 Prepare to be swept away by a heartwarming story of two imperfect people who are undeniably perfect for each other. Don't forget to get some tissues too 🥲
Dr. Briana Ortiz's life is seriously flatlining. Her divorce is just about finalized, her brother's running out of time to find a kidney donor, and that promotion she wants? Oh, that's probably going to the new man-doctor who's already registering eighty-friggin'-seven on Briana's "pain in my ass" scale.
But just when all systems are set to hate, Dr. Jacob Maddox completely flips the game . . . by sending Briana a letter. And it's a really good letter. Like the kind that proves that Jacob isn't actually Satan. Worse, he might be this fantastically funny and subversively likable guy who's terrible at first impressions. Because suddenly he and Bri are exchanging letters, sharing lunch dates in her "sob closet," and discussing the merits of freakishly tiny horses.
But when Jacob decides to give Briana the best gift imaginable—a kidney for her brother—she wonders just how she can resist this quietly sexy new doctor. Especially when he calls in a favor she can't refuse.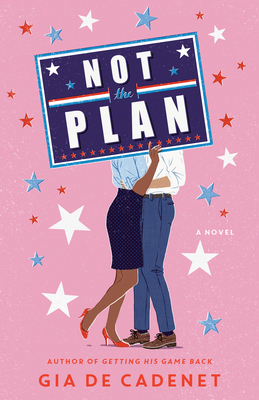 This is a BIPOC love story that will be on your mind throughout the year after reading it. 📚
After nearly a decade of experience in state politics, Isadora Maris is damn good at her job. If all goes according to her meticulous plan, she'll soon be managing her boss's successful campaign for U.S. representative and finally land her dream role: congressional aide in Washington, D.C.
But Isadora's cool professionalism is knocked off-kilter when she meets Karim Sarda. Karim is gorgeous and brilliant and seems to share many of her ideals. So why is he working for the California senate's most detestable scumbag? She deems Karim off-limits–no matter how flustered she feels whenever he enters the room. Karim knows that struggle all too well. Still processing the wounds from his failed marriage, he's ready for a fresh start.
But Karim can't hide his attraction to Isadora's commanding presence. Her strength is captivating, even as he recognizes something fragile beneath its surface.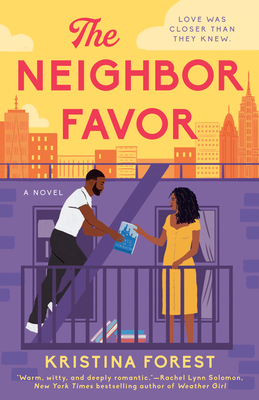 Shy, bookish, and admittedly awkward, Lily Greene has always felt inadequate compared to the rest of her accomplished family. She dreams of becoming an editor of children's books. But she's been frustratingly stuck in the nonfiction division for years without a promotion in sight.
Lily finds escapism in her correspondences with her favorite fantasy author. What begins as two lonely people connecting over e-mail turns into a tentative friendship. And possibly something else Lily won't let herself entertain, until he ghosts her. Months later, still crushed but determined to take charge of her life, Lily seeks a date to her sister's wedding.
And the perfect person to help her is Nick Brown, her charming, attractive new neighbor, whom she feels drawn to for unexplainable reasons. Little does she know that Nick is an author–her favorite fantasy author.
There are a lot of bookish lovely new releases these days, but this BIPOC romance one hits the right spot. Even with the familiar tropes, this will be like a breath of fresh air for you this summer. ✨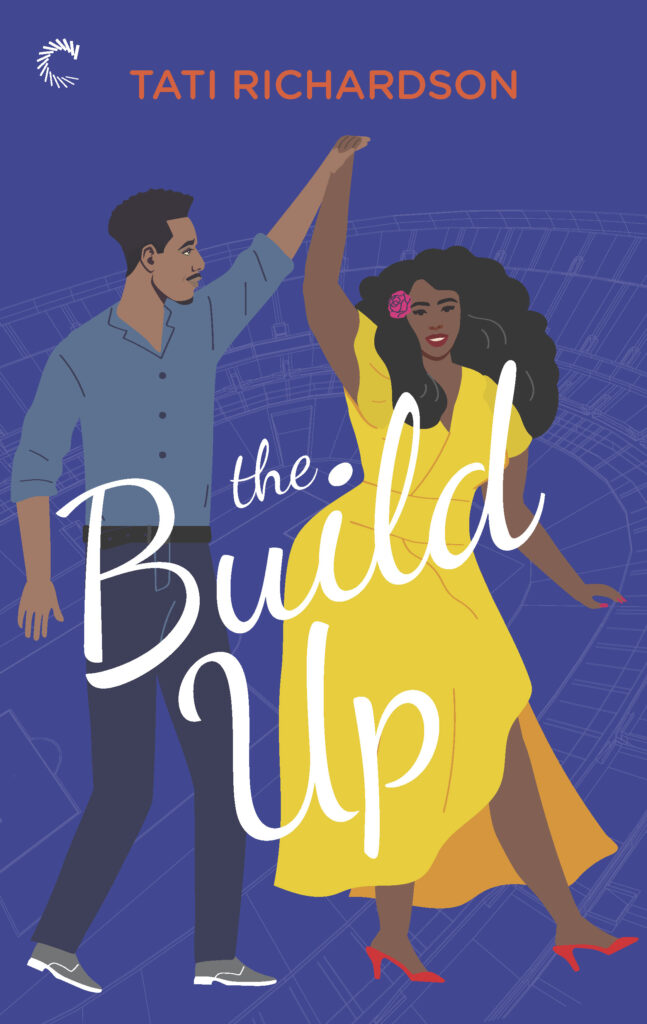 This story was filled with steam, humor and sexy angst ❤️‍🔥☄️
Rumpled and ragged was not how architect Ari James envisioned kicking off her first day at a new firm. And few things can top the horror of her new—and extremely hot—colleague walking in on her at the worst moment ever. Learning that she'll be working with him on the project that's supposed to get her career back on top makes it harder than ever to focus on her big comeback.
With a partnership at his firm on the line, nothing is going to stand in the way of Porter Harrison absolutely killing it on his new not his obnoxious rival. Not his unpredictable brother. And definitely not his new coworker whose gorgeous curves he accidentally saw and now can't get out of his head.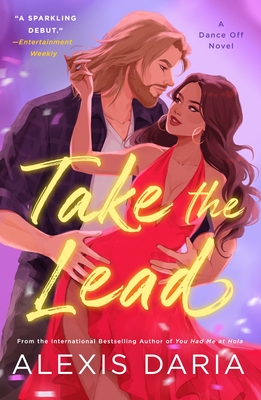 If you're looking for dancing with the stars in a romance novel, this has to be it. The steam alone will keep you warm all day. 🥵
Gina Morales wants to make it big. In her four seasons on The Dance Off, she's never even made it to the finals. But her latest partner, the sexy star of an Alaskan wilderness show, could be her chance. She thinks Stone Nielson is her ticket to win it all. Only until her producer makes it clear they're being set up for a showmance. Joining a celebrity dance competition is the last thing Stone wants. However, he'll endure anything to help his family, even as he fears revealing their secrets. Neither wants to fake a romance for the cameras, but the explosive chemistry that flares between them is undeniable.
As Stone and Gina heat up the dance floor, the tabloids catch on to their developing romance. With the spotlight threatening to ruin everything, will they choose fame and fortune, or let love take the lead?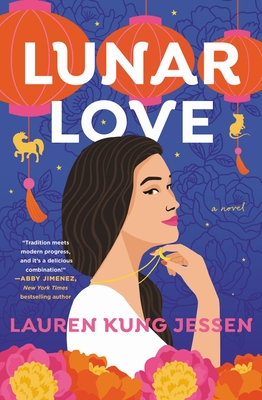 Another light-hearted BIPOC romance that will make you swoon! It's filled with tropes such as rivals to lovers, enemies to lovers, and opposites attract.
Olivia Huang Christenson is excited-slash-terrified to be taking over her grandmother's matchmaking business. But when she learns that a new dating app has made her Pó Po's traditional Chinese zodiac approach all about "animal attraction," her emotions skew more toward furious-slash-outraged. Especially when L.A.'s most-eligible bachelor Bennett O'Brien is behind the app that could destroy her family's legacy.
As the two businesses go head to head, Bennett and Liv make a deal. They'll find a match for each other—and whoever falls in love loses. But Liv is dealing with someone who's already adept at stealing business ideas… So what's stopping him from stealing her heart too? 🤭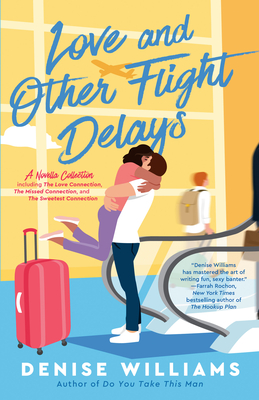 You get three swoony stories in this BIPOC romance book, and, by the end, you'll be wanting more.

The Love Connection: An airport pet groomer meets her frequent-flier crush. She then finds herself in a fake-dating situation with a professional risk assessor who moonlights as a romance author.
The Missed Connection:Two strangers share a romantic night only to discover months later that they're professional rivals. They're about to embark on an extended business trip together in this grumpy-meets-sunshine romance.
The Sweetest Connection: Two best friends have one week to return a lost love letter found in a candy store at the airport. They have to work up the courage to confess the deep feelings between them. But only before one of them leaves the country.
Are you prepared for a humorous and addictive forced proximity romance that is also extremely hot? 🌶️
Romance-novel connoisseur Tara Chen has had her heart broken ten times by ten different men. They all dumped her because of her "stage-five clinger" tendencies. Nevertheless, Tara is determined to find The One. The only problem? Classic meet-cutes are dead thanks to modern dating apps. So Tara decides to revisit her exes in hopes of securing her very own trope-worthy second-chance romance.
Boston firefighter Trevor Metcalfe is the first to rush into a burning building. But the last to rush into a relationship. Love just isn't his thing. When his new roommate Tara enlists him to help her reconnect with her exes, he reluctantly agrees.
The more time they spend together, the more Tara realizes Trevor seems to be the only one who appreciates her authentic, dramatic self. To claim their happily-ever-after, can Tara and Trevor read between the lines of their growing connection?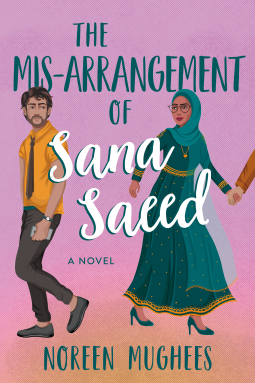 Ready for some Bollywood BIPOC romance drama? 🎊
Thirty-three-year-old hijabi Sana Saeed has put away her childhood dream of ishq—an all-consuming, sweeping love. The arranged dates she's agreed to have failed time after time, and she has responsibilities to consider.
When Daniel Malik walks into Sana's office , she's astonished. Their childhood friendship has become a cherished memory. Because of a feud between their families that put an end to it eighteen years ago. Unfortunately there's no chance of them becoming close again. Because not only is he Sana's new boss, her mother would disown her if she ever brought him home.
With the clock ticking, Sana agrees to a marriage arranged by her family. She's seen plenty of arranged marriages grow into love; maybe that will happen for her too. But when a high-stakes case at work forces Sana and Daniel to team up, they find themselves less able—and willing—to play their parts of "good desi children."
That's it! Hot Summer BIPOC Romance
Whether you're looking for a light-hearted read or a more serious romance, you'll surely find something to love on this list.
Don't Forget to Keep Track of Your Reading Progress With Bookly
And don't forget that Bloo, your reading assistant, will always be by your side and help you improve by tracking all the books you read. Do you have any other BIPOC romance books to recommend? Let us know in the comments below.
Guest Post by our Bookly Pro Reader, Cee 💙
Download Bookly for iOS 👉 https://bookly.app.link/nAH81rtpg9
Download Bookly for Android 👉 https://bookly.app.link/4TMM20xpg9