Holidays are special, and books are undoubtedly the best partner to accompany you through the thick and thin. We know this year has taken its toll on all of us, and that's why we wanted to get back to you with some books that are sure to brighten up your mood and get you into the holiday spirit.🎄🎅☃️

So settle into your reading nook, get all the blankets, your favorite chocolate mug, and get ready to get into the holiday spirit with these festive books: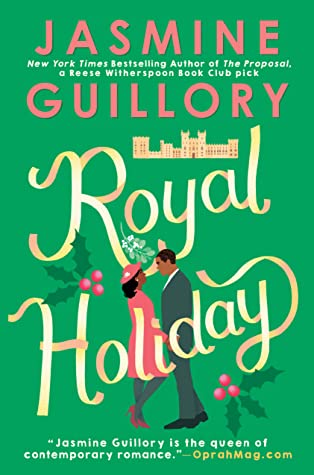 This novel centers around the female protagonist, Vivian, who got the chance to spend her holidays with a royal family in England. She was utterly excited to get the essence of magnificent British architecture and sight-seeing. There's also a romantic element added to the novel, of course, for all those lovey-dovey feels perfect for the season. Vivian starts to feel attracted to the private secretary of the royal family, with his enigmatic charm, posh British accent, and unyielding formality. Malcolm, the charismatic character, also felt driven towards her and makes a lot of excuses to spend more time with her.
The novel doesn't end here with the classic love affair between the two; rather, it focuses more on the different outlook and their passion for each other. The author has given an abundant source of zeal, and holiday spirit to engage the readers with amusement, excitement, and emotion against the backdrop of a royal set up.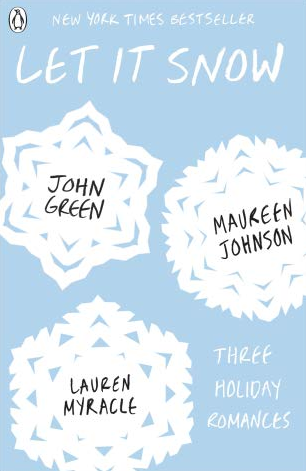 The book packs three stories within the same covers, so it's definitely a great deal: 'The Jubilee Express', 'A cheertastic Christmas Miracle' and, 'The Patron Saint of Pigs'. The novel follows these three narratives as they commence to overlap. 
The first story is about a teenager called Jubilee Dougal who was forced to spend Christmas Eve with her grandparents, in Gracetown, far away from her boyfriend, Noah. While trying to call Noah, she meets Stuart, amidst the snow-covered meadows, making it the perfect romantic setup. The next story is about a boy, Tobin, and his friends, Duke, and JP, planning their DVD night. The final story narrates the story of a love-smitten barista, Addie and how she fell instantly for Jeb. 
Find out how these three stories are interlinked and enjoy the pure zest of the holiday spirit. It is a perfect book for romance fans, who enjoy wrapping up in a cozy blanket and lose themselves in the story. If you plan on reading this novel, beware: you're in for a ride, with a lot of romance, in the backdrop of wonder, doubts, and the annoyance of a massive snowstorm coming to Gracetown.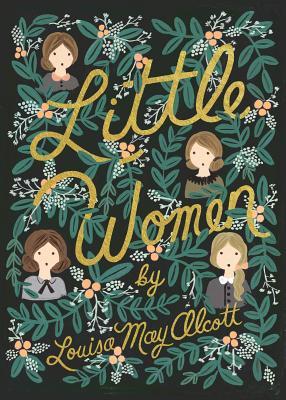 This classic novel is a tale of romance, coming-of-age, and tragedy during the American Civil War. It is a perfect holiday read, and you can join Jo, Beth, Meg, and Amy around the Christmas fire.
This book is the perfect way to travel back to the 17th century and feel the holiday season of the era. Besides, the female characters are still relevant to today's modern generation and they're sure to bring you lots of smiles and sisterly love.
Little Women explores themes such as love and death, war and peace, the conflict between personal ambition and family responsibilities, and it's sure to make its way on your favorites list for the holidays.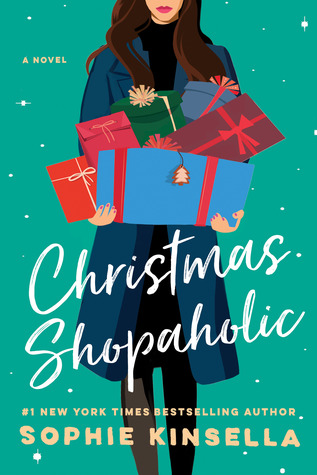 The best-selling author Sophie Kinsella does not disappoint us, with yet another thrilling adventure tale, full of grandeur, amusement, and holly-jolly Christmas spirit. 
For Becky Brandon, the holidays are almost the same every year – carols playing, her mom pretending she made the Christmas pudding, and the neighbors showing up in their terrible holiday sweaters. This year, things seem to change, as her family plans to move to trendy Shoreditch, in search of a more mindful living. And they ask Becky to organize the Christmas party. 
However, as the holiday week hits, her magnanimous plans take an unlikely turn towards disaster. Find out whether she can manage to fix the chaos and restore peace in her life.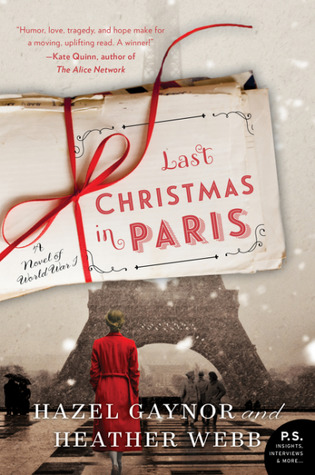 This unforgettable romantic novel covers four Christmas holidays, during the First World War (1914-1918) and it explores the devastating effects of war, the enormous longing for love, unity, and enduring hope.
Evie Elliott, watches her brother and best friend depart for the front, keeping hope and expecting to celebrate Christmas with the two of them at romantic cafes in Paris. However, things turn out to be different, as we all know. Through the war years, sharing their greatest hopes and fears, they grow fonder from a distance.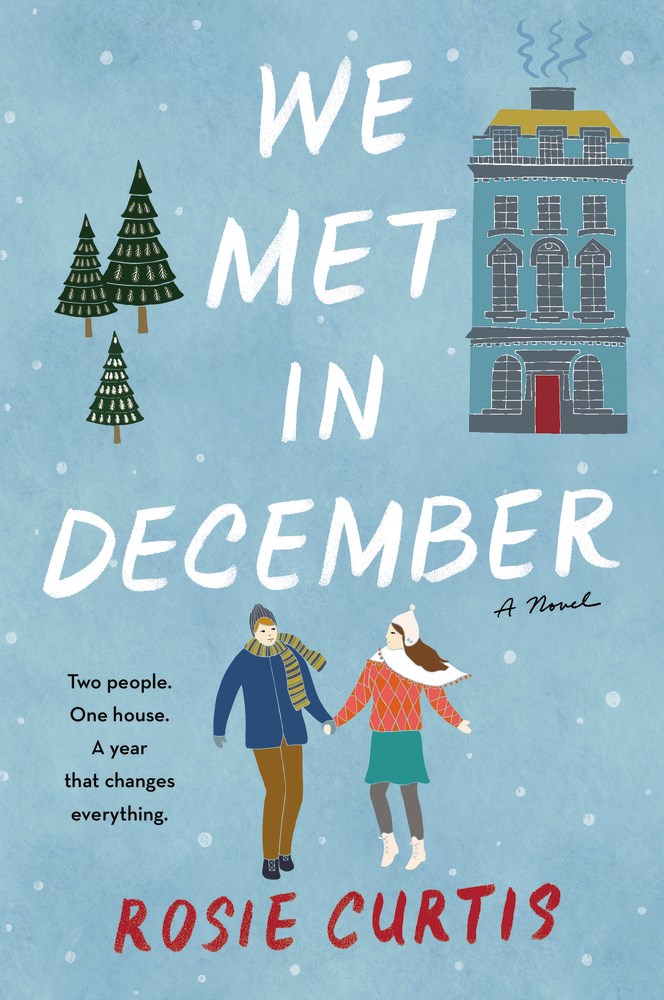 When Jess reaches her late twenties, she moves to London to finally follow her dreams, in a house-share with four virtual strangers. At a Christmas party organized by her landlord, Jess met Alex and she falls hard for his charms. And as the days go by, sharing the same floor, Jess starts planning how they will spend more time together to get along with each other. But things don't turn out as she expected. 
When she returns from her holiday, she finds that Ales started dating another flat-mate, Emma. The novel shows her emotional journey and ups and downs throughout living with the man of her dreams and the woman of his. The witty and smart characters make for a fun and unforgettable rom-com which is a perfect feel-good book for the holidays.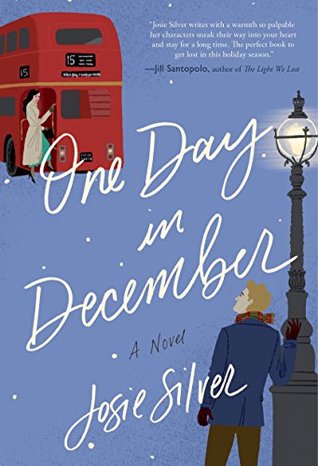 Two People. Ten Chances. One Unforgettable love story. Laurie didn't believe in love at first sight, but, when she sees a man through her bus foggy window, she knows he is the one. They both feel the pure magic of the moment, but then, Laurie's bus moves away.  Convinced they're fated to find each other again, Laurie starts looking for that man for almost a year at every bus stop and café in London.
Fate does bring them together at a Christmas party when her best friend Sarah merrily introduces her new boyfriend to Laurie – it was Jack, the man from the bus stop. The novel narrates what happens to them in the next ten years and how friendship, heartbreak, destiny all are co-related with each other.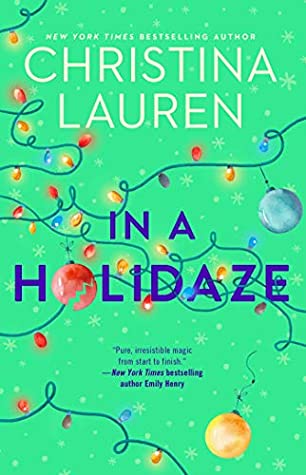 Maelyn is not feeling very jolly this season – she's still living with her parents, hates her job, and has just made a romantic error of epic proportions. This Christmas will also be the last one she will spend in the snowy Utah cabin where she and her family have spent every holiday since she was born, with their family friends. 
But, with a desperate plea to the universe, Maelyn suffers an accident that gets her stuck in an infinite time loop, reliving one hilarious disaster after another. She must find out how to break the chain and to get her true love under the mistletoe. If you want to believe in the power of wishes, this is the book that will get you into the holiday spirit again.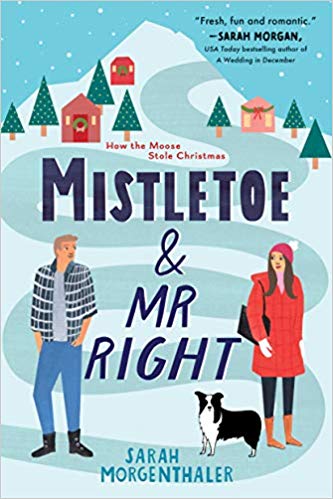 Lana is determined to prove that she belongs to the town of Moose Springs, Alaska, even if it means she has to trade her beloved stilettos for snow boots. And she is also on a hunt for the Santa Moose, an antlered Grinch hell-bent on destroying every bit of holiday cheer (and tinsel) it can sink its teeth into.  Everything goes down when she accidentally tranquilizes Rick instead of the Santa Moose. Funny thing is, Lana has been the girl of Rick's dreams for as long as he can remember and this could finally be his chance to catch her eye. If they can nab that moose before it destroys the town, Rick and Lana might finally find a place where they both belong… together.
Let us know in the comment section below which one you liked the most!

And if you want to track your progress in reading some of these festive books to get you into the holiday spirit, get Bookly to help you out! 🤓
Download Bookly for iOS 👉 https://bookly.app.link/nAH81rtpg9
Download Bookly for Android  👉  https://bookly.app.link/4TMM20xpg9