The beginning of 2023 is upon us, and so is the need to refresh the way that you read – using annotation tips! Annotating is one of the best tools to really digest and understand a story. Whether or not you're writing narratives in the margins or simply hearts next to things you enjoy, annotating has something for everyone.
This is why we have compiled a list of 10 annotation tips & tricks to help you get into annotating and enhance your reading experience.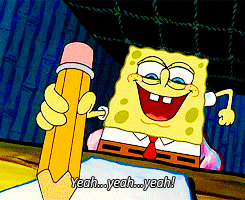 10 Annotation Tips & Tricks:
🎨 Color code
Reading can be especially fun when it is broken down to certain colors. Assign different highlighters or pens to certain things you see in the book. This addition to your book personalizes and enhances the reading experience majorly, and makes for a much more enjoyable experience. Ready to see more annotation tips?
🟨 Use tabs and post its
Along with color-coding your thoughts and observations in the actual text, tabbing your books can also be a very fun way to keep track of thoughts and notes. If you assign different tabs to different themes, textual details, and ideas, you will see throughout the reading process how many of each the book has. This can be really cool to view on a wide scale how many certain aspects the book contains.
✍️ Doodle in the margins
Doodling in the margins can turn into your own little complex art project. Not only is this fun to do, but it it makes the reading experience that much more active. Consider drawing hearts in the margins of a romance novel, or perhaps stars in the margins of a fantasy novel. Personalizing your books this way makes them super fun to read and draw in.
📝 Write down questions
Writing down questions in the passages that you don't understand is a very useful way to keep track of your understanding of the book. Whenever you think to yourself "I don't understand this", write down what you don't understand! Doing this, you can come back to those questions later and perhaps have an answer to what you were confused about, solidifying and enhancing your understanding of the book.
✒️ Note details that you relate to
There are aspects of almost every book that one can relate to, after all, books are stories written by people just like you and I. Writing down or noting what you relate to in a book can be extremely valuable in connecting you to what you are reading. You are more likely to enjoy a book that you relate to and by marking those passages, you are consciously relating to the story.
✅ Mark any passages that you think contribute to the theme
Finding the theme in a book can be a very challenging feat. Annotating makes this feat much more digestible. Simply marking passages that you think are significant to the theme can help you move through the story with an awareness of what the author is trying to say.
🔣 Have a certain symbol for impactful quotes
Create a symbol or an abbreviation for quotes that are especially touching to you. Don't mark anything that you don't *really* feel like you should remember. Physically marking things that you find beautiful, impactful, or touching greatly enhances your ability to remember those things.
🖊️ Write plot predictions and things in the margins
O ne of the most fun things about reading is trying to predict what will happen next. Instead of just keeping these thoughts in your head, write them down! This can be a really fun thing to look back on later in the book to see whether you were right or not.
👀 Look through annotations
What's the point of annotating if you don't go back and look at all of your hard work? As you work through your book, take some time to flip through your thoughts and emotions materialized on the pages. This makes the book reading experience saturated in a way that reading with no marks cannot.
💙 Take your annotations to Bookly!
Bookly is the perfect hub for your annotations. Equipped with a thoughts category as well as a vocabulary category, it is the perfect place to take note of all of your thoughts ! After finishing a chapter or a portion of your book, go to Bookly and chronicle all of the things you have written down. This way, if anything were to unfortunately happen to your book, you will still have a record of everything that you marked in the book.
If you'd like to dive deeper and get to know how to add reading notes and words in Bookly, you can read more here.
There you have it! 🙌
10 annotation tips to help you dive into the world of annotating. Always remember that your reading assistant Bloo is here to help you reach all of your reading goals! Encouraging and keeping you going, Bookly is the best tool that you could have for reaching your reading goals. What are your favorite annotation tips & tricks?
Guest Post by our Bookly Pro Reader, Grace 💙
Download Bookly for iOS 👉 https://bookly.app.link/nAH81rtpg9
Download Bookly for Android 👉 https://bookly.app.link/4TMM20xpg9