We're sure all of us had it a bit rough for the last three years. And we all deserve a break. So why not fill our minds with positive thoughts while also getting lost in some awesome stories with beautiful graphic novels?
Escapism provided by books could come in handy right about now! So, how about we take a look at a list of graphic novels to read in 2023?
Here's our list of 10 graphic novels for 2023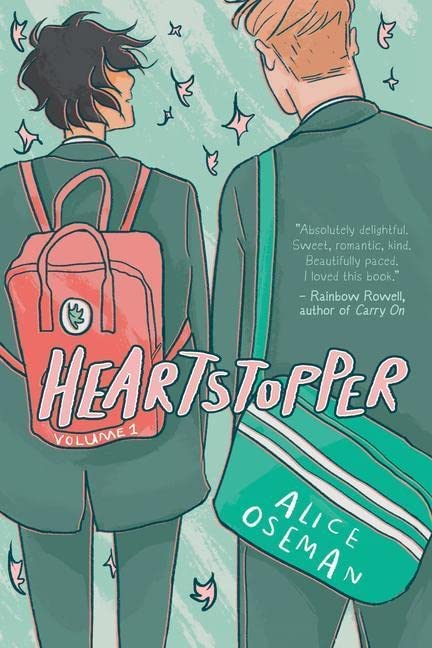 Our list starts with an award-winning queer graphic novel. You might say we're cheating when recommending the whole Heartstopper series, but we promise, once you open the cover, you won't be able to put it down!
Be prepared for an overwhelming dose of cuteness! The book tells the story of Charlie, a shy, openly gay teenager in an all-boys school. One day, he meets Nick, an extroverted rugby player who seems to be liked by everyone.
Will this meeting be the turning point for Charlie? The two quickly become best friends and spend every second together. Everything changes, when Charlie falls head over heels for Nick, even though he is sure he doesn't have a chance. But sometimes good things come when we least expect them.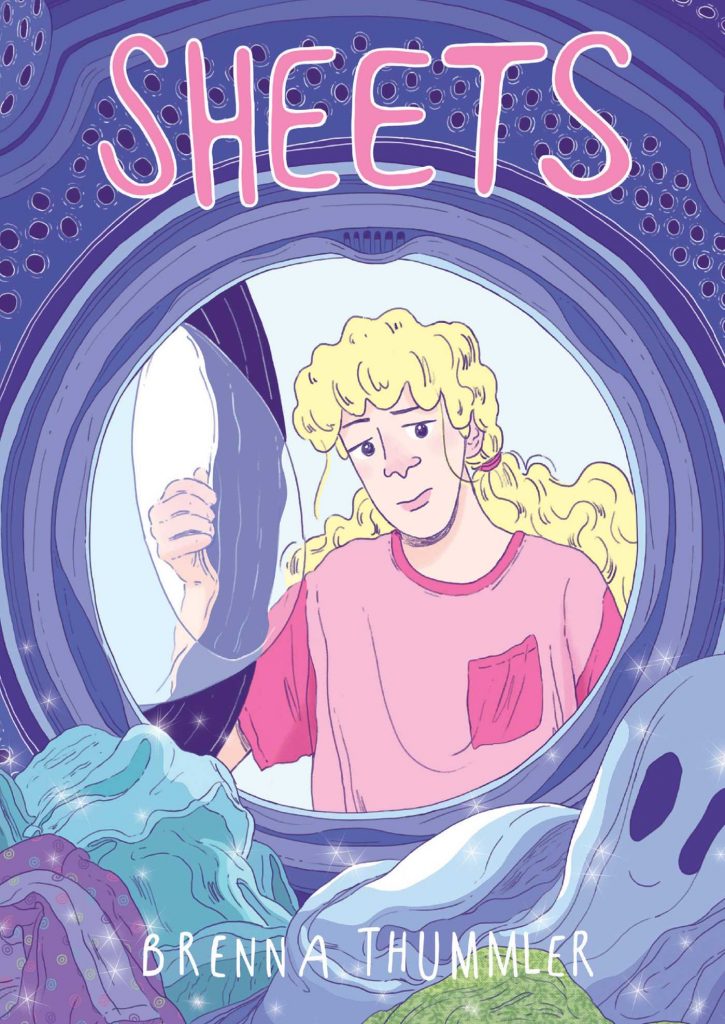 Here's another wholesome read, this time with a sprinkle of fantasy.
The novel follows the daily life of Marjorie – a thirteen-year-old girl who manages her family's laundry business after school. But nothing is as simple as it seems. Mr. Saubertuck is just waiting to destroy everything she had worked for! This man, however, isn't the only obstacle in her way – someone is watching her every move. And their name is Wendell.
There's a catch: Wendell is a ghost. Despite some otherworldly experiences, his life isn't that interesting. He goes on death therapy which isn't very effective. He is also fascinated by the world of the living. Wendell believes he will find his true purpose by roaming the human world.
Everything changes when he discovers Marjorie's laundry business. While the human girl tries to fix every disaster caused by the playful ghost, Wendell fights to create a new afterlife for himself. It's a story about loneliness but also family, friendship, and finding purpose in (after)life.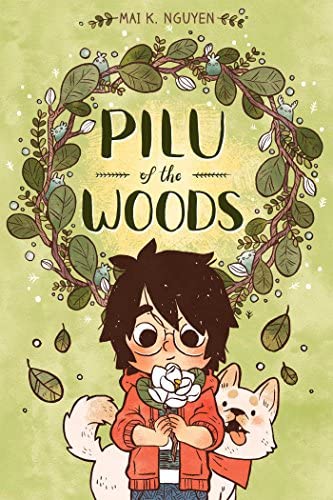 Similarly to the Sheets, this graphic novel takes on some heavier topics and makes them into a heart-warming, wholesome, and overall very sweet story. We follow the main protagonist – Willow – a girl who loves the peace and quiet of the woods next to her house. One might say the forest is the direct opposite of her chaotic and turbulent thoughts. One day, she has a terrible argument with her older sister and decides to run away.
Along the way, she meets Pilu, a forest spirit who also ran away from home and now is lost. Willow decides to help the spirit and make up for her own mistakes. But when a storm starts to rage and chaotic thoughts take on a physical form, Willow is forced to confront everything she was running away from. Will she succeed? You will have to read on to find out!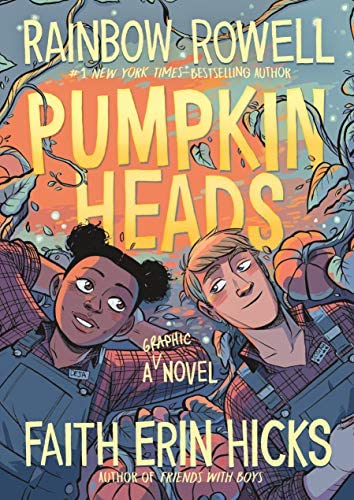 Despite its name, we won't find any supernatural entities in the Pumpkinheads. We will, however, find a pair of best friends sharing a shift on the best pumpkin patch in the world (Omaha, Nebraska). Deja and Josiah help out on the farm every year, from September to the end of October. This year, however, will be their last together – they are both in their senior year and graduating soon.
Halloween comes sooner than expected. When Josiah gets ready to grieve their friendship and mope all night, Deja offers him a different, much better way to spend the last hours. They will do, see and taste everything there is to do, see and taste. They will fill the night with laughter and fun. And maybe, just maybe, Josiah will get the courage to talk to that cute girl he's been thinking about for the past three years.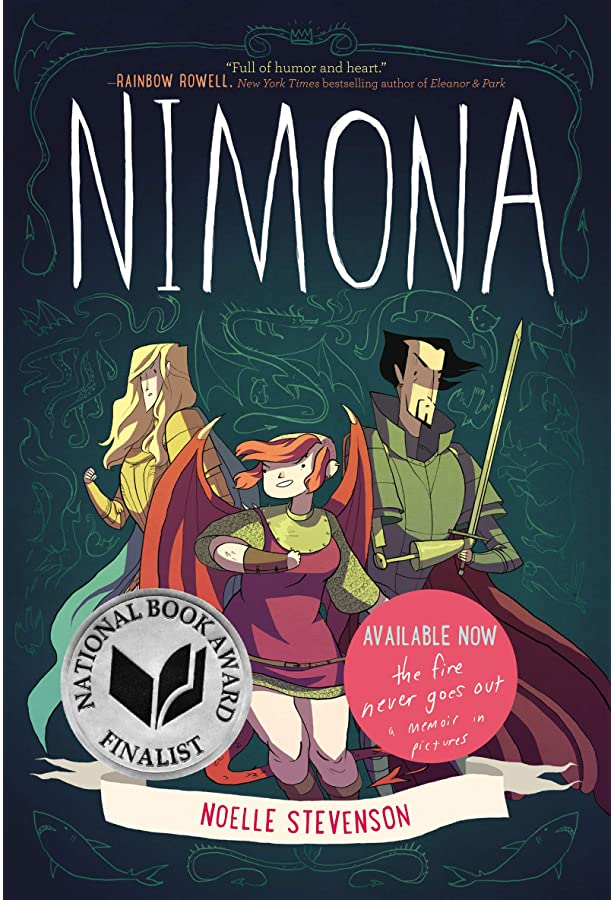 Get ready for an epic adventure with this one! The story follows a shapeshifter named Nimona who just so happens to be a sidekick of Ballister Blackheart, a self-declared supervillain planning his vendetta. Together, they try to prove to everyone that the Institution of Law Enforcement and Heroics isn't as good as sir Ambrosius Goldenloin makes it to be.
But nothing is ever that simple. Blackheart, who follows his own set of ethical rules, soon discovers that Nimona doesn't hesitate before killing and her chaotic side could endanger the whole kingdom. With a mix of magic and technology and epic battles between good and evil, this novel is impossible to put down! Make sure to add it to your pile of graphic novels to read this year 😍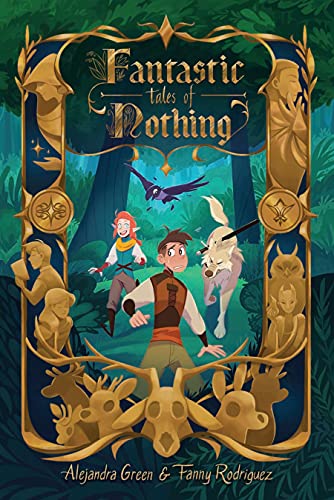 Do you want to read more magical tales? This entry on our top graphic novels list comes in highly recommended! Welcome to a land called Nothing, where two species – humans and volken – try to coexist peacefully. The story focuses on the life of Nathan, an ordinary boy (not really 🤭) who one day meets Haven, a mysterious creature who is neither human nor volken. Everything gets even more complicated when they discover they're chased by volken mercenaries.
But wait, there is more! Nathan soon discovers he has magical powers he shouldn't have. And if that isn't complicated enough, he needs to embark on a quest through ancient tombs and haunted forests to save the world. If they fail, Nothing will turn into… nothing.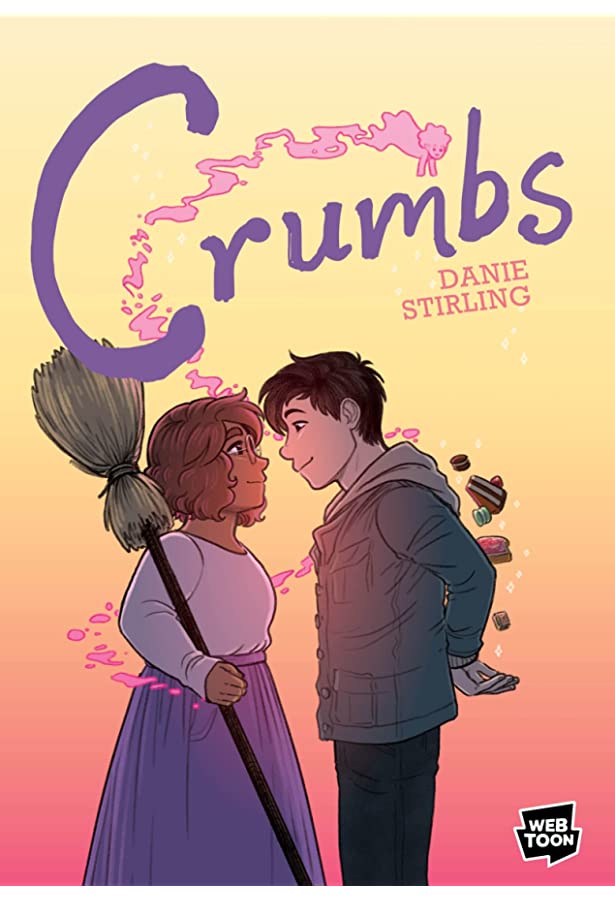 If you are still longing for magic yet you also need some love, read this graphic novel! The story is set in a small town with a magical bakery. But the hand-made baked goods are of a special kind – they can make your dreams come true! Ray, the main protagonist struggling with her own unique powers, always orders the romance cakes.
And then she meets Laurie, a young boy working as a barista but set on becoming a professional musician. However, their love isn't the end of this story. Ray is a seer – she is able to see the future, with a small exception: she can't predict how will things go with Laurie. And Laurie has secrets of his own 👀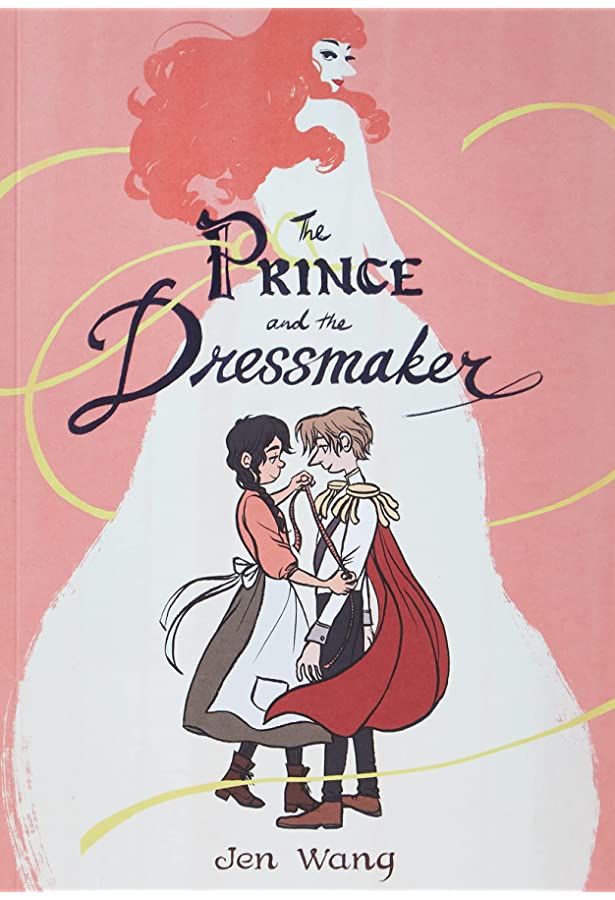 Leaving magic behind, it's time for a graphic novel about a prince different from all the other princes. Sebastian, who seems like an ordinary member of the royal family, is looking for a bride. Well, his parents are looking for a bride. Sebastian is too busy with his secret life – every night he puts on a dress and takes Paris by storm as a stunning Lady Crystallia.
The only person who knows about this is Frances – Sebastian's best friend who makes him all those fabulous dresses. The prince needs to keep his dressmaker a secret. But is it fair to take away greatness and fame from someone you're this close with? It's a heartwarming story about identity, love, and family.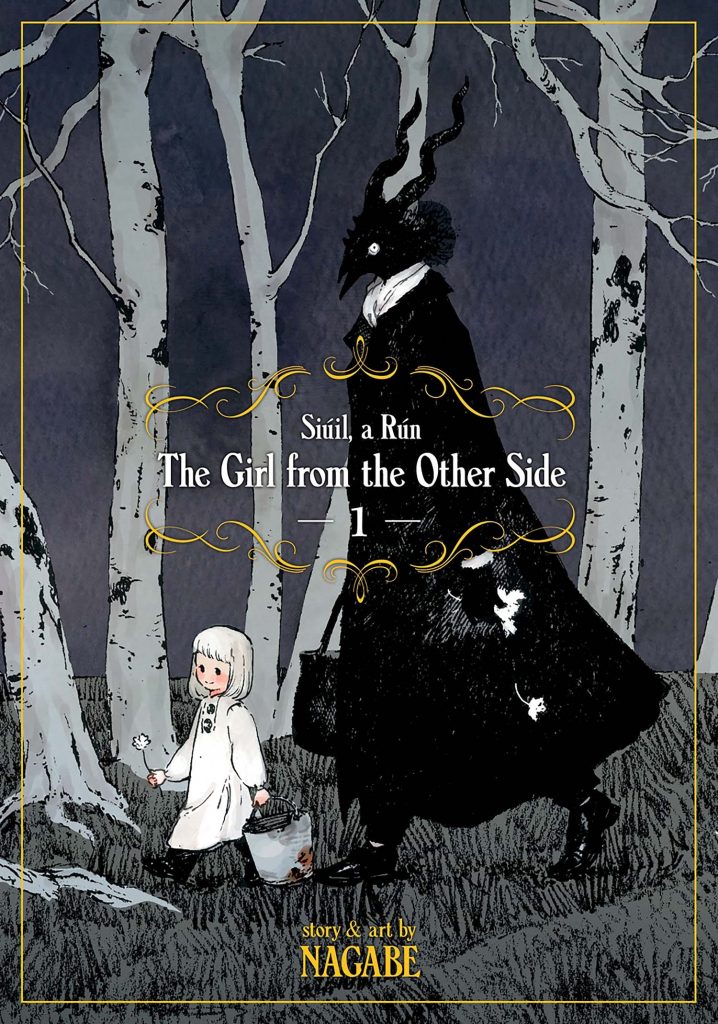 Switching to a darker theme, The Girl from the Other Side is a tale of two worlds – one where humans leave safely and peacefully (the Inside), and the other one, full of terrifying beasts who can curse by touch (the Outside).
If you think humans and beasts should never meet, you are absolutely right. But what happens when they do?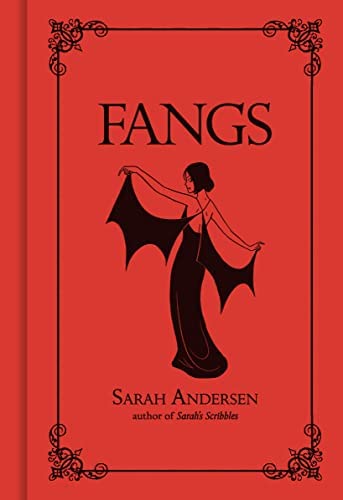 Keeping it with tales about monsters, how about a love story about an impossible couple by a well-known comic author? Elsie, a three hundred years old vampire is dating Jimmy, a charming werewolf.
The story navigates the reader through the simple, yet beautiful life of two very different people who, at the same time, are surprisingly similar.
Fangs is a quirky, cute, funny and adorable must-read. You definitely need to add this graphic novel to your TBR list.

And there you have it, a list of graphic novels to read in 2023!
Hopefully, you found some for yourself to start this year off with a smile 🥰
Don't forget to record all the reading you do with Bookly, your personal reading assistant. And remember, no matter if you read a 1000-page tome, a graphic novel, or a children's book… The only thing that really matters is that you are reading and making progress ✨
Guest Post by our Bookly Pro Reader, Jagoda 💙

Download Bookly for iOS 👉 https://bookly.app.link/nAH81rtpg9
Download Bookly for Android 👉 https://bookly.app.link/4TMM20xpg9