If you're looking for a twist in your TBR list, some of the best dark academia books are definitely the best choice at the moment with the spooky month of October upcoming.
We're talking about gothic elite higher education scenery, obsession, elitism, and outsiders trying to fit in in exclusive groups. But all these stories have one powerful motif that is the true core of dark academia a theme of death and/or morbidity 🥀
Sooo, if you're intrigued, get your prep-school outfit and be ready to dive into the best dark academia books. Trust us, these stories will keep you reading until the very last page 👀
The 10 Best Dark Academia Books:
The thrilling young adult book "The Lies We Tell" cleverly reveals several heavy subjects, from white male domination of Asian studies to anti-Asian hate and sexual fetishization of Asian women.
Anna Xu, a freshman at the local and prestigious Brookings University, moves out from her parent's house to the dorms. She has a lot on her mind – worrying about her struggling parents, who own a Chinese bakery, and solving the campus murder of her childhood babysitter while maintaining her outstanding academic performance.
All things considered, will she succeed in achieving her plan and discovering the truth in time to put a stop to the tragedies? 👀
♟ Ace Of Spades by Faridah Àbíké-Íyímídé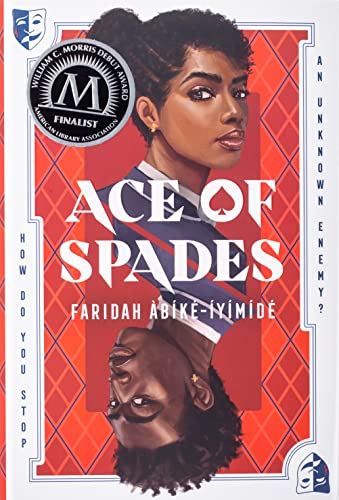 This is one of the best dark academia books for young adults you can find out there. At Niveus Private Academy, the two protagonists, Devon and Chiamaka, battle institutionalized racism. Why institutionalized? Because what would the high class be without yet another layer of privilege, right?
An unknown bully who goes by the handle Aces is attacking the students from the shadows. Before the situation grows much worse, it's up to the two heroes to stop Aces and defend their image. The darkest secrets are spilled in Devon's case, and there's no way Ace would let a biracial girl fit within the school's elite.
But in this suspenseful young adult thriller, much more is at stake than just their high school reputation. Wanna find out for yourself? 🎓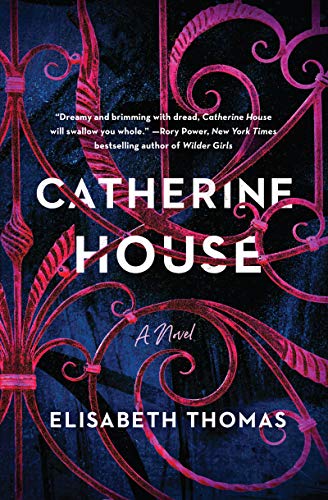 The black iron gates of the Catherine House reveal an unconventional university in rural Pennsylvania. Why unconventional? There's no tuition, and amenities, food, and accommodation are all free.
But there's a twist. More of a Faustian bargain kind of twist. Every graduate is guaranteed a secured future of power and an esteemed reputation.
What's at stake? Each and every student's freedom. No contact with the outside world for three years. No family, no friends, no phones, not even their own clothes.
Follow Ines, a rebellious young girl, on her journey at Catherine House while she discovers the institution's dark and disturbing secrets 😰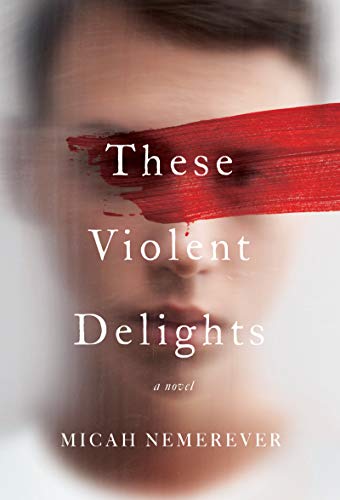 Let yourself be consumed entirely and dive into "These Violent Delights". This is the story of obsession, violence, intellect, passion, and cruelty. These are just some of the elements that make this one of the best dark academia books out there.
The storyline gets us back to 1924 at the prestigious University of Chicago, where two brilliant undergraduates bond by their intellectual superiority. The intense friendship grows into love, followed by an all-consuming intimacy.
What will they be capable of to prove their superiority in society? The "perfect murder" will become a social statement.
Immerse yourself in this intense reading experience while discovering disturbing motifs of this literary sub-genre and the shenanigans of the two protagonists 👬
♟ Bunny by Mona Awad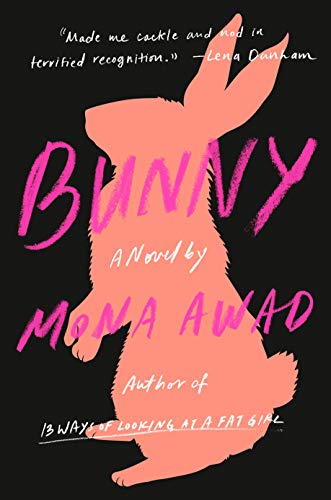 The storyline of "Bunny" discloses a rabbit hole-like story about loneliness and how fascinating and terrifying the power of the mind can be.
At the prestigious New England MFA program, scholarship student Samantha Heather Mackey gets dangerously close to an exclusive clique – a group of girls that calls themselves the "bunnies" 🐰
However, while their twisted friendship grows, her sense of reality begins to fade, and suddenly she becomes part of their bizarre world. Alice in Wonderland kind of bizarre.
If you're not convinced yet, the author of The Handmaid's Tale – Margaret Atwood, declared her love for the book in a tweet 💙
Make sure to add this one to your best dark academia books TBR list!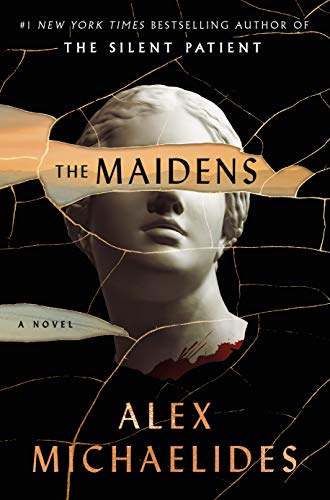 Despite its contemporary setting, the story is a gothic thriller that takes place on the prestigious campus of Cambridge University.
The plot reveals a unique group of girls called "The Maidens". All of them are beautiful, and they're studying under the mysterious, charismatic Greek tragedy classics professor Edward Fosca.
When the homicide rate among the professor's clique is alarmingly rising, Mariana Andros, the aunt of one of "The Maidens" and our heroine, is the only one convinced that Fosca is the one responsible for the crimes.
Ultimately, this ends up with Mariana putting her career and credibility as a therapist at stake to demonstrate the professor's guilt.
Brutal murders mixed with bits of Greek mythology are the true embodiment of the best dark academia books 🩸 You won't be able to put this book down!
♟ Babel by R. F. Kuang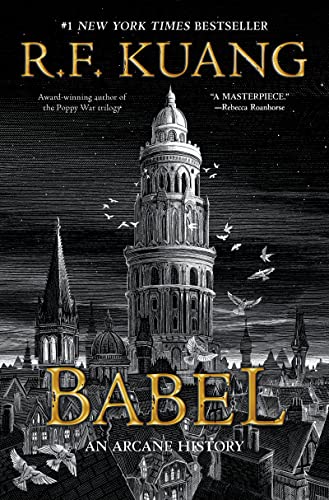 "Babel" is a new release by the author of the popular dark adult fantasy series "Poppy War".
Are you ready for a meticulously researched and impressive deep dive into linguistics and the politics of language and translation?
The story follows Robin Swift, an orphan from Canton, from his earliest childhood in China through his time at Babel. Here, gifted children are brought to be raised in England and become fluent in Chinese or Arabic. They're ultimately put to work to translate, only for the benefit of the rich in London.
In the end, this is where the entire British Empire gets its power from. Soon he'll discover the dark secrets that hide the true nature of the Empire 🏰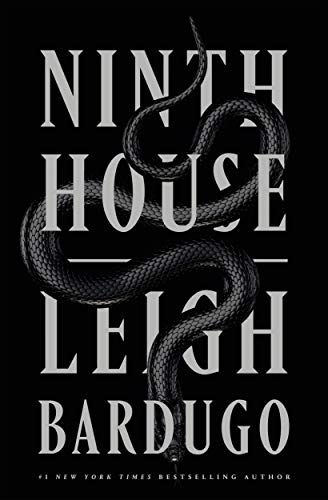 In this adult fiction novel, Leigh Bardugo tackles the spectrum of patriarchy and the Ivy League elite's privileged world. 
"Ninth House" should definitely be on your list of the best dark academia books, even if it has more of a sinister twist.
After surviving horrible multiple homicides, main character Alex Stern feels like her life has been turned upside down for the better. Or not?
She receives a full scholarship to Yale under one stipulation – that she is to inform her mysterious benefactor about the odd activities of the university's secret societies. 
What dark and disturbing mysteries will she find there? 🤔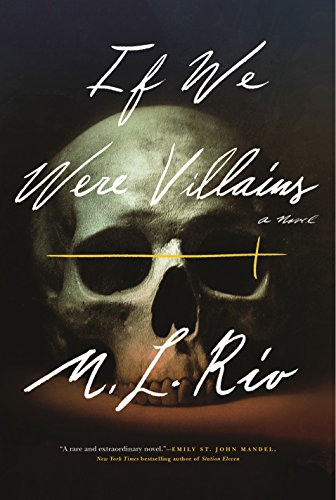 To murder or not to murder?
"If We Were Villains" is a drama happening at an elite private art college, based off of Shakespeare's works.
The real question actually is, are the characters performing only on stage or in real life, as well?
However, soon enough, murder becomes the center of the plot. They must now put on the greatest acting challenge yet – persuade the police of their innocence.
This book is an intriguing ride between murder and melodrama, making the top of our best dark academia books list 🎭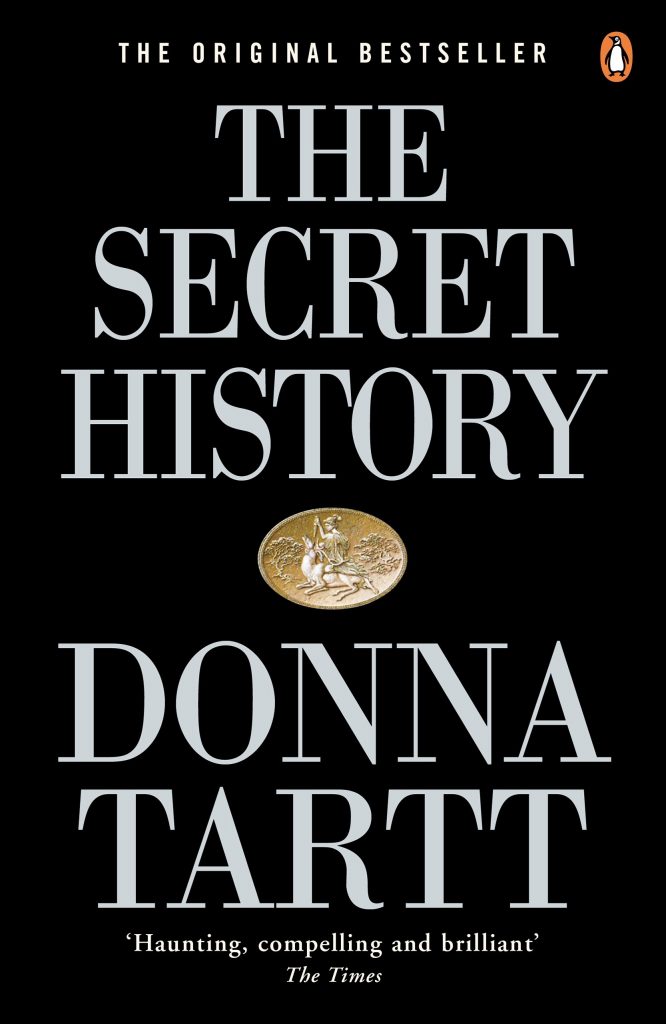 Donna Tartt's 1992 debut story is the pillar of the dark academia genre. There's no doubt.
So what makes The Secret History so dreadfully good and arguably the best dark academia book ever?
The book follows Richard as he joins a very elite group of six students who attend a small liberal arts college in Vermont, studying the classics under a charismatic professor, Morrow.
But when they cross the line into immoral behavior, they progressively fall from obsession to betrayal, secrets, and finally, to murder.
You'll get the feeling that you're walking down the halls alongside the characters and be the witness of their lowest moments. This is a modern Greek tragedy that is definitely a must-read when it comes to dark academia. 🖤
We bet this best dark academia books list has opened up your appetite for chilling reads. The only question is, which one will be your favorite? Tell us in the comments.
If you want to dig even deeper, here's our list of hot mystery and thriller books. Or maybe you're more in the mood for some dystopian stories, so check our picks here.

Keep Track of Your Reading Progress With Bookly
Bookly can help keep you accountable, track books, and improve your reading habits 💪 Here's more about Bookly PRO and how you can get the most out of your reading tracker.
And don't forget that Bloo, your reading assistant, will always be by your side and help you improve by tracking all the books you read 🆙
Download Bookly for iOS  👉   https://bookly.app.link/nAH81rtpg9 
Download Bookly for Android  👉  https://bookly.app.link/4TMM20xpg9