With the winter months comes an influx of yummy, warm comfort food. What better way to get your taste buds salivating than pairing roasted turkey or gingerbread cookies with some sweet books all about food!
Whether you're celebrating Thanksgiving and later the Holidays, or just enjoying soup season to the max, food is an integral part of our lives during the last few months of the year. 🥐
From cooking competitions to working in the family restaurant to dreams of pursuing a career as a chef, there's a book about food for every pallet!
10 Books All About Food To Make You Hungry This Winter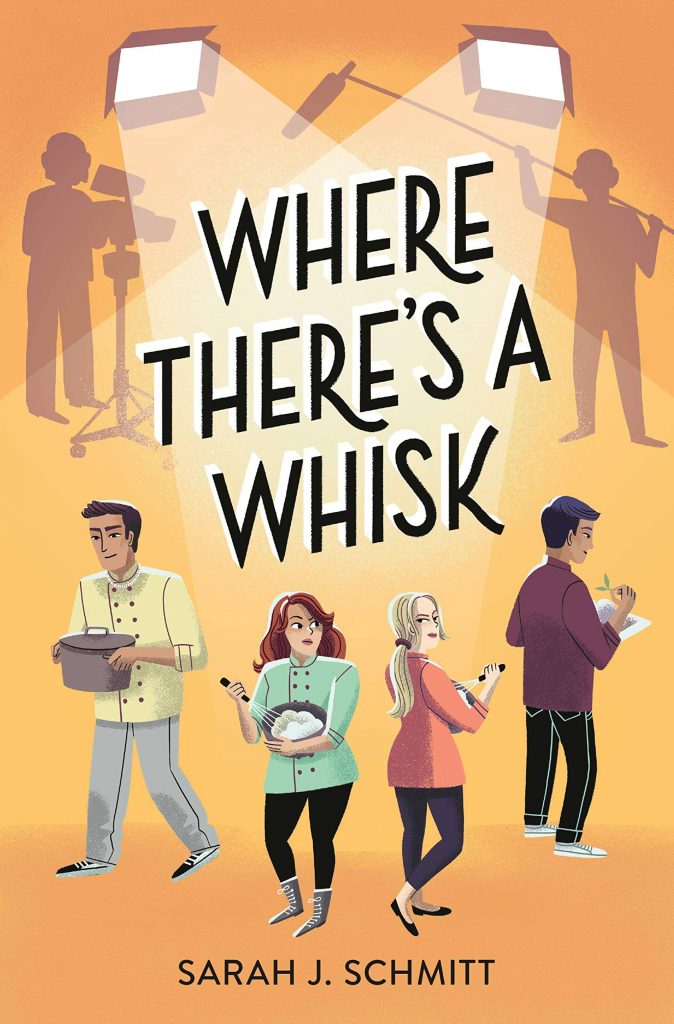 In the first title featured on our books all about food list, we meet Peyton Sinclaire, Top Teen Chef.
Food TV's new show which pairs reality TV drama with a fast-paced culinary competition might be her ticket out of her boring small-town life in Florida.
This is a once-in-a-lifetime chance to make Peyton's culinary dreams come true. Peyton plans to use that chance to prove that where you're born does not determine where you can go. So, she enters the competition.
However, as things start to heat up on and off the set, Peyton begins to realize there is more to the competition than meets the plate. As a result, Peyton has to untangle what is real and what is scripted drama. All that while also proving that she deserves to win before she, and her dreams, end up on the chopping block.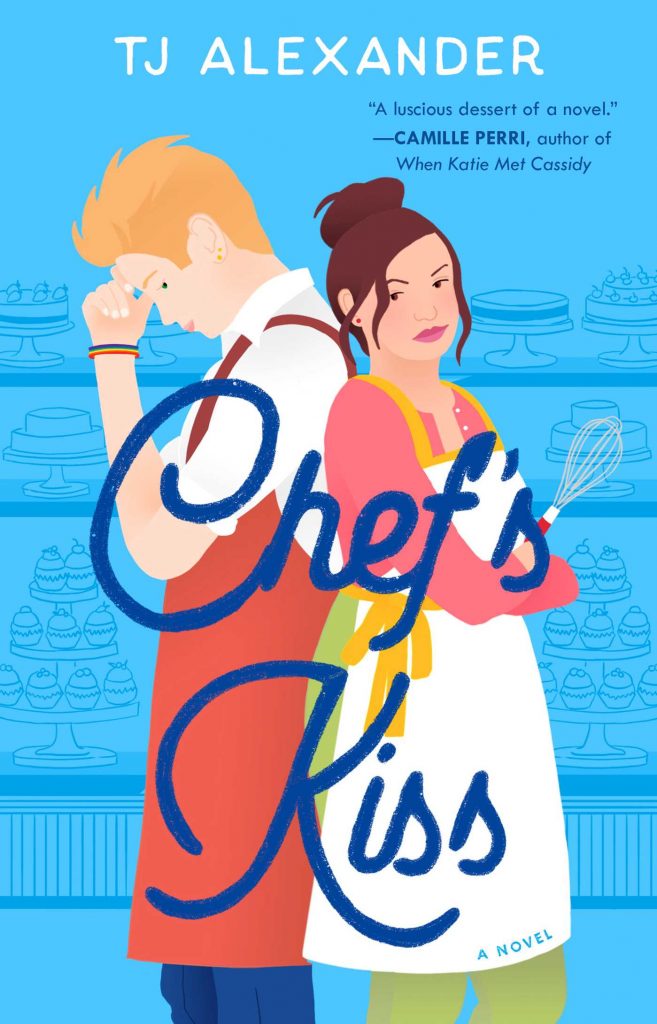 All perfectionist pastry expert Simone Larkspur wants to do is create the perfect loaf of sourdough and develop recipes at The Discerning Chef, a venerable cookbook publisher in New York City 🍞
But when The Discerning Chef pivots to video content and Simone is thrust into the spotlight, she finds herself failing for the first time in her life.
To make matters worse, Simone has to deal with Ray Lyton, the new test kitchen manager, and her polar opposite. As Ray's popularity on YouTube grows, their editor-in-chief forces Simone to work alongside him or else risk her beloved job. 
The more they work together, though, the more Simone realizes that her heart is softening for Ray. When Ray comes out at work as nonbinary, and they are met with mixed reactions, Simone must choose between her dream career and the person who might just have taken her heart.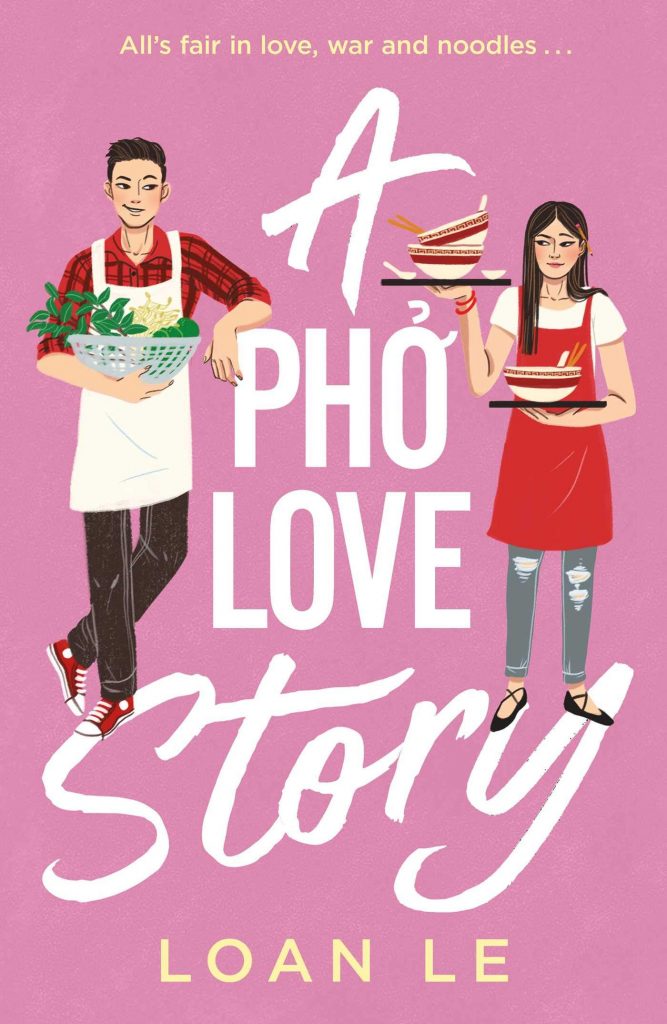 Bao Nguyen is not particularly interesting. He has average grades and an unremarkable social status. He is his parents' fifth favorite employee at their pho restaurant 🍜
Linh Mai is stable but full of potential. She loves art and wants to pursue a career in it. But her parents rely on her to work practically full-time at her family's pho restaurant. 
For years, The Mais and the Nguyens have owned competing, neighboring pho restaurants. Both Bao and Linh suspect that the feud is much deeper than just friendly competition.
Although the two have avoided each other for most of their lives, a chance encounter brings them together and sparks fly immediately. But will they be able to pursue this budding love in the midst of their feuding families and their complicated histories?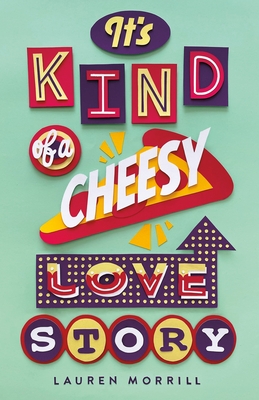 Beck Brix gained minor fame, free pizza for life, and a guaranteed job when she turned sixteen all because her mother gave birth to her in the bathroom of a local pizzeria 🍕
As much as she wishes she could turn down the job, she can't afford to. As Beck gets stuck with her geeky co-workers instead of her Instagram-ready, wealthy friends, she realizes that she's spent her whole life trying to hide this part of her past. Over time, though, the pizza parlor becomes like home to her.
When disaster strikes the parlor, Beck finally understands that it takes losing something to really know what it's worth.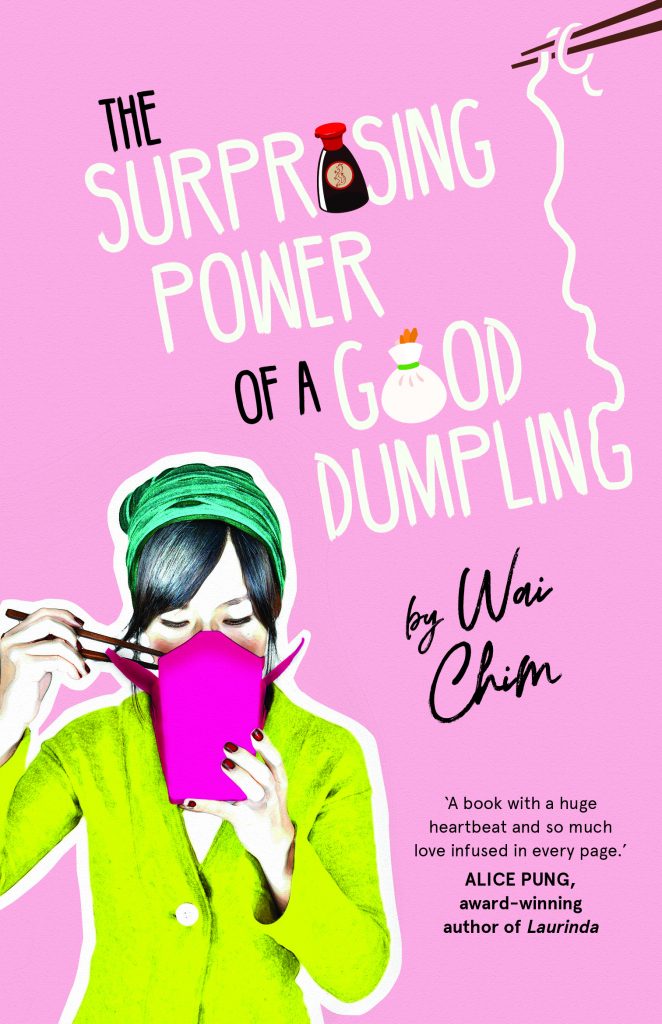 While her mother stays in bed, Anna Chiu is busy looking after her siblings and helping out in her dad's restaurant 🥟
Only when she distracts herself from what is going on at home with the new delivery boy Rory does she feel like she could be a normal teen.
But when her mother finally gets out of bed, everything goes from bad to worse. As her mother's condition worsens, Anna and her family are left to question everything they understand about themselves and each other.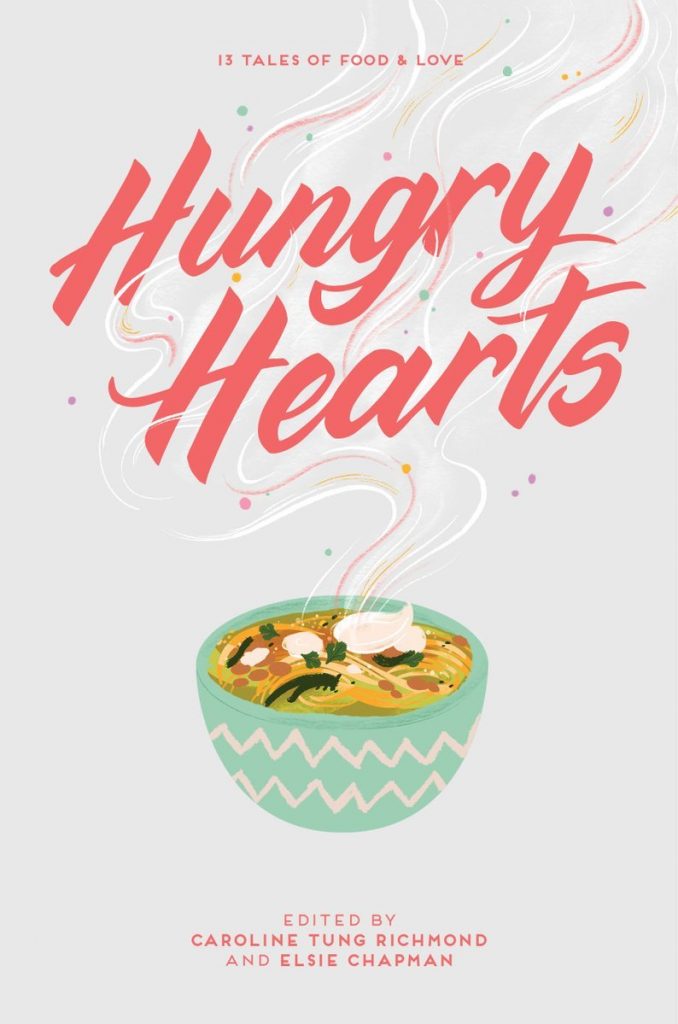 Welcome to Hungry Hearts Row, where magic, food, and love are one and the same and the answers to most of life's hard questions can be found in the kitchen.
With people such as a shy teen expressing how she feels through pastries, a tourist seeking a magic soup dumpling, and an aspiring chef attempting to win a cooking competition, life is never bland in Hungry Hearts Row.
Told through an interconnected collection of short stories, Hungry Hearts explores the meaning of food and the intersection of family, culture, and, of course, food. This one should definitely make your list of books all about food to devour this winter 😉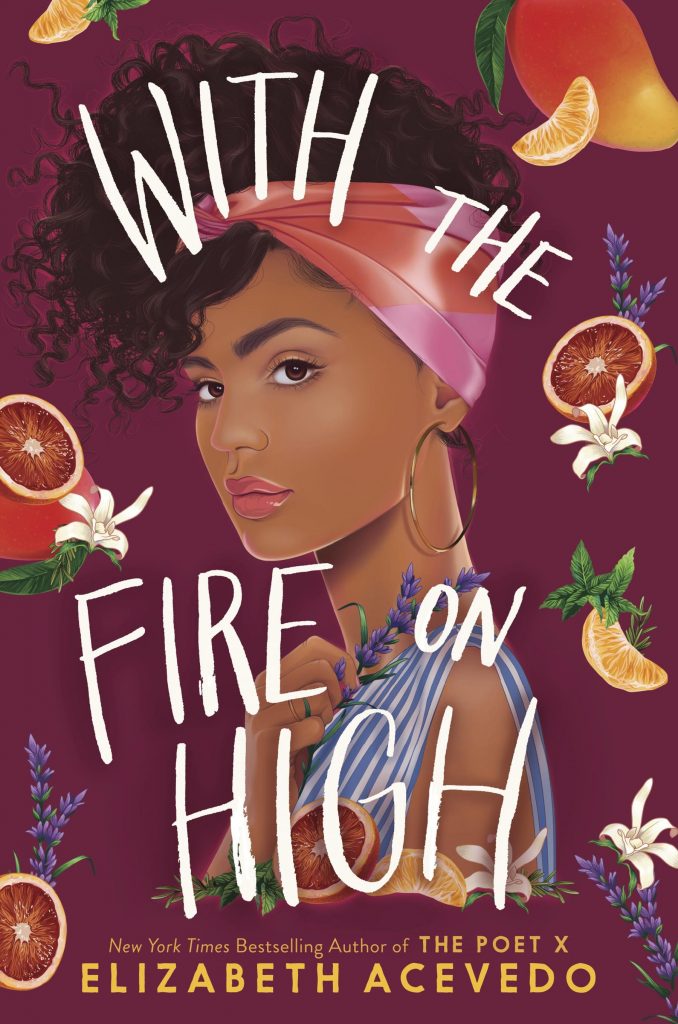 High school senior Emoni Santiago has to make tough decisions in order to care for her daughter and help support her abuela.
She doesn't have enough time for her school's new culinary arts class, and doesn't have the money for the class's trip to Spain. The one place where she can let her responsibilities go and create something magical is the kitchen, but she shouldn't still be dreaming of someday working in a real kitchen.
But once Emoni starts cooking, all the rules fade away and her only real choice is to let her talent break free.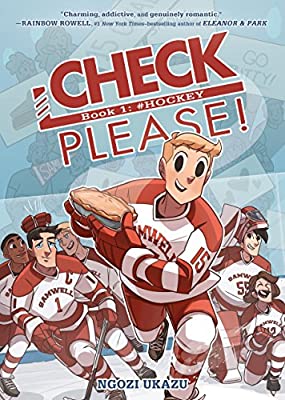 In this coming-of-age story about hockey, bros, and trying to find yourself during the best four years of your life, Bitty finds himself facing a whole new challenge: the Samwell University hockey team!
He may be a former junior figure skating champion, vlogger extraordinaire, and very talented amateur pâtissier, but hockey at Samwell is nothing like his co-ed hockey back in Georgia.
For starters, there's checking. And then there's Jack – the very attractive, but moody captain of the team. How will Bitty overcome this challenge and freshman year?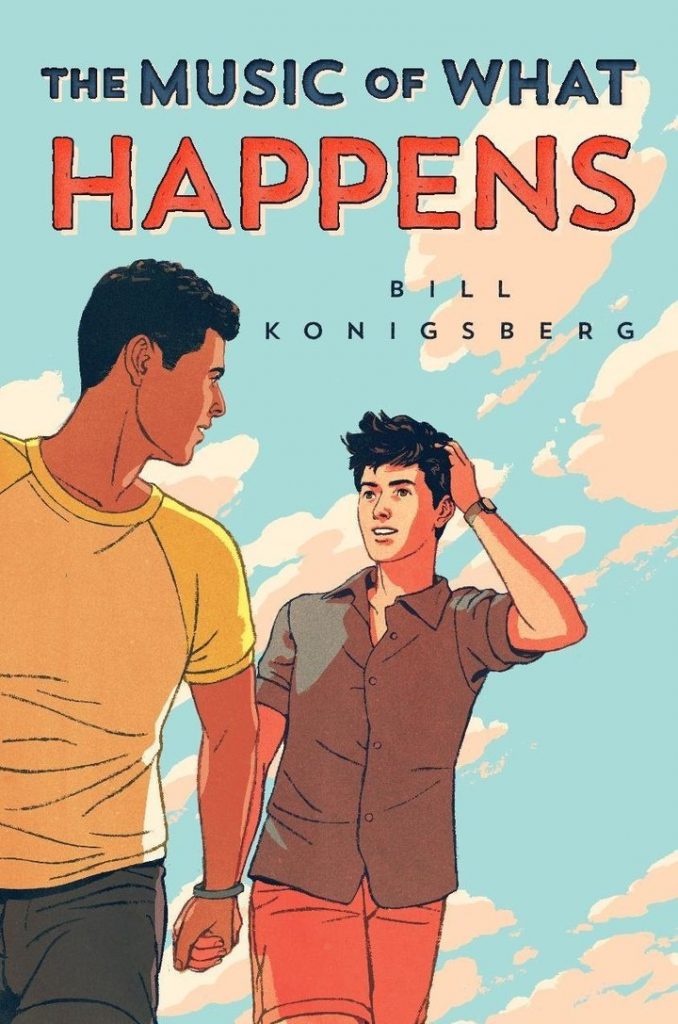 Max is chill. He is gay, and it's not a big deal to him, his mom, or his buddies. And he has a secret: an encounter with an older kid that he doesn't want to think about, ever.
Jordan is the opposite of chill. He has never been kissed and is searching for Mr. Right, who probably won't like him anyway. And he has a secret: a spiraling out-of-control mother, and the knowledge that he's the only one who can keep his family from falling apart. 
Throw in a rickety, 1980s-era food truck called Coq Au Vinny in Mesa, Arizona, a murky idea of what's considered locally sourced and organic, and a touch of undeniable chemistry between utter opposites in insanely hot June.
Over the course of one summer, two boys will have to face their biggest fears and decide what they're willing to risk to get the thing they want the most.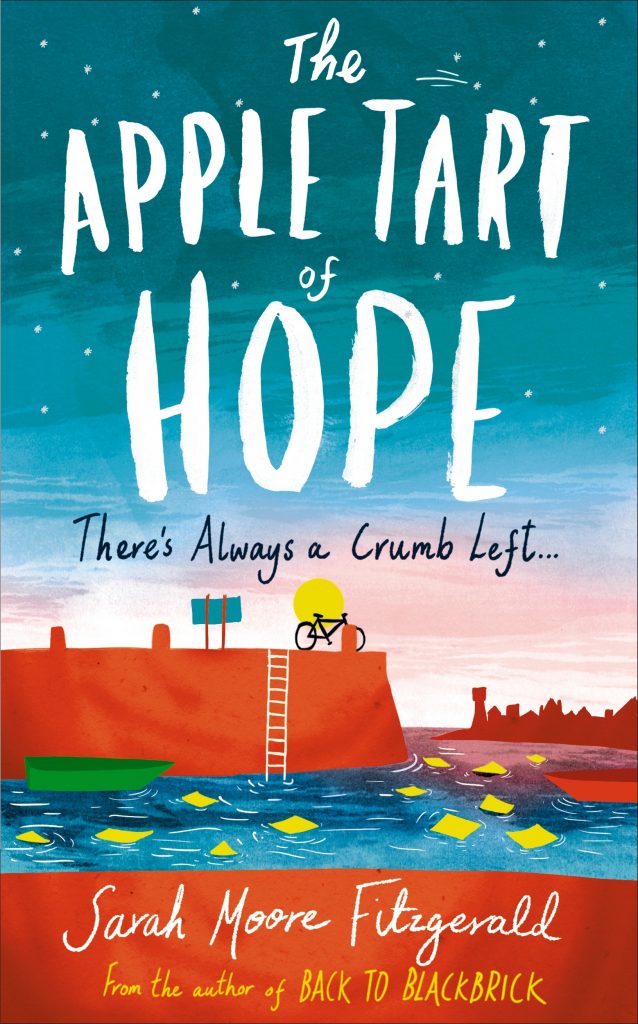 Oscar Dunleavy is the maker of the world's most perfect apple tarts. But now he is missing and presumed dead.
No one is surprised by this, except for his best friend Meg and little brother Stevie. In the midst of their grief and confusion, Meg and Stevie decide to investigate and find out what actually happened to Oscar.
Together they will learn about loyalty, friendship, and the power of never giving up hope. 
Are you hungry yet? Go ahead, grab your favorite comfort dish, and take a bite of any of these delicious books all about food! 🥞
Don't Forget to Keep Track of Your Reading Progress With Bookly
Do you know any other books all about food that you don't see listed here? Read those as well! And don't forget to use the Bookly app to update your TBR and track your progress!
Bookly can help keep you accountable, track books, and improve your reading habits.😎
And don't forget that Bloo, your reading assistant, will always be by your side and help you improve by tracking all the books you read.  

Guest Post by our Bookly Pro Reader, Jordyn 💙
Download Bookly for iOS 👉 https://bookly.app.link/nAH81rtpg9
Download Bookly for Android 👉 https://bookly.app.link/4TMM20xpg9