Japanese literature is everywhere. But Japanese books are not everyone's cup of tea 🍵
For those who do love it, we've put together a list of 15 must-read books to help you immerse yourself in this fantastic, sometimes bizarre, but extraordinarily complex literature world.
Why is it so special? 
Japanese books break boundaries with overarching themes of social norms, patriarchy, isolation, and non-romantic love, including heavier topics such as death, suicide, and loss.
Almost all Japanese books have nearly a thousand nuances and make you feel like you're in a surreal, out-of-this-world reality. 
Although they may seem like simple slice-of-life retellings, they'll make you feel raw emotions, help you easily sympathize with the characters, and urge you to look deep within yourself.
Can you stomach it? 🤨 
Our List of 15 Must-Read Japanese Books: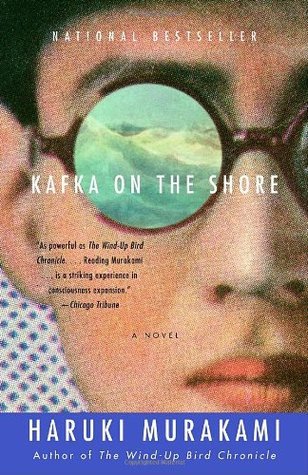 You can't get the whole experience of a Haruki Murakami book without unity of feeling and perception. His works are accessible yet elegantly complex.
15-year-old Kafka Tamura and much older Nakata are two very different people, but their intertwined fates bring them on a path of self-discovery. One is fleeing from something, the other is searching for something; one is looking forward, the other is looking back; one has a bright future ahead of him, the other has a dark past. It's pretty messy at times, but that's how life is.
Time, love, fate, and memory are all essential concepts in this stunning masterpiece of magical realism 🦄.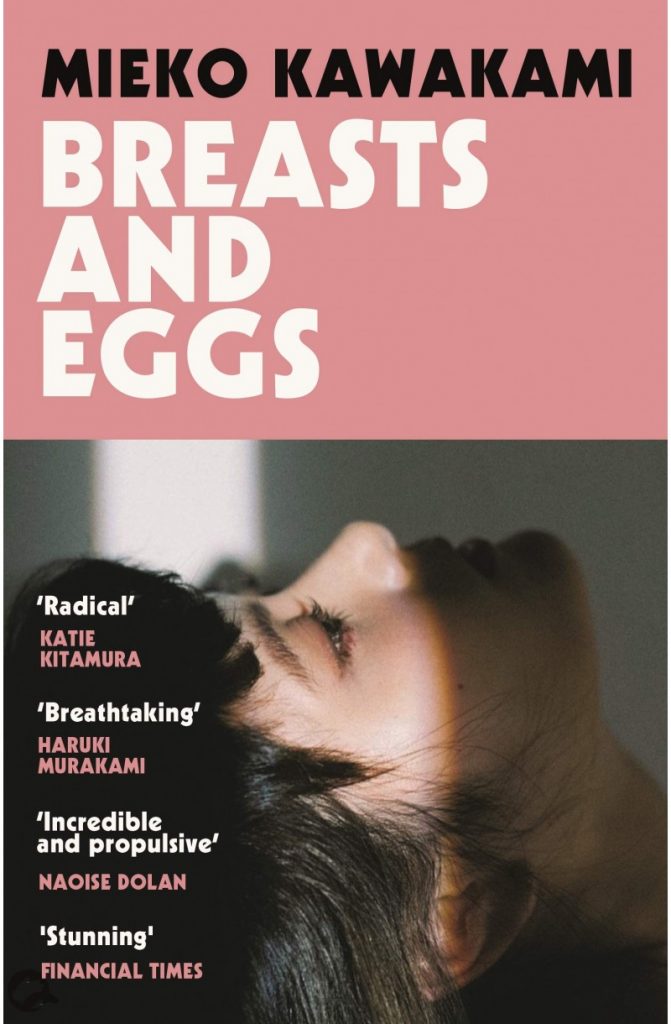 Mieko Kawakami, one of Japan's best-selling and award-winning novelists, mixes wry humor with emotional depth in her books.
Breasts and Eggs approaches the topic of contemporary womanhood and challenges the Japanese patriarchal structures. It recounts the journeys of 3 women as they confront the norms of society and their own uncertainties on the road to finding peace and better futures. 30-year-old Natsu, her older sister, Makiko, and Makiko's daughter, Midoriko, confront their fears, anxieties, and frustrations.
Central themes, such as bodily autonomy, reproductive laws, physical appearance, and unreal beauty standards plague the women of Japan. Still, Mieko exceptionally rebuttals them, giving a voice to the working-class woman. 
Yōko Ogawa, an exciting contemporary writer, gives a timeless feel to this memorable read. The Memory Police is a serene sort of apocalypse, resulting in the destruction of self.
The story starts with the inhabitants of an unnamed island living under an oppressive regime, who experience a form of collective, gradual amnesia. Upon waking, seemingly insignificant items such as hats, roses, birds, or boats begin to fade from their minds.
The Memory Police must ensure the item's complete disappearance by purging all evidence of its existence from the world 🌏. Most people drift along completely oblivious to the changes, but there are some who resist and are immune to the phenomenon.
Add this to your Japanese books TBR list to see the challenges they go through, the power of memory, and the trauma of loss.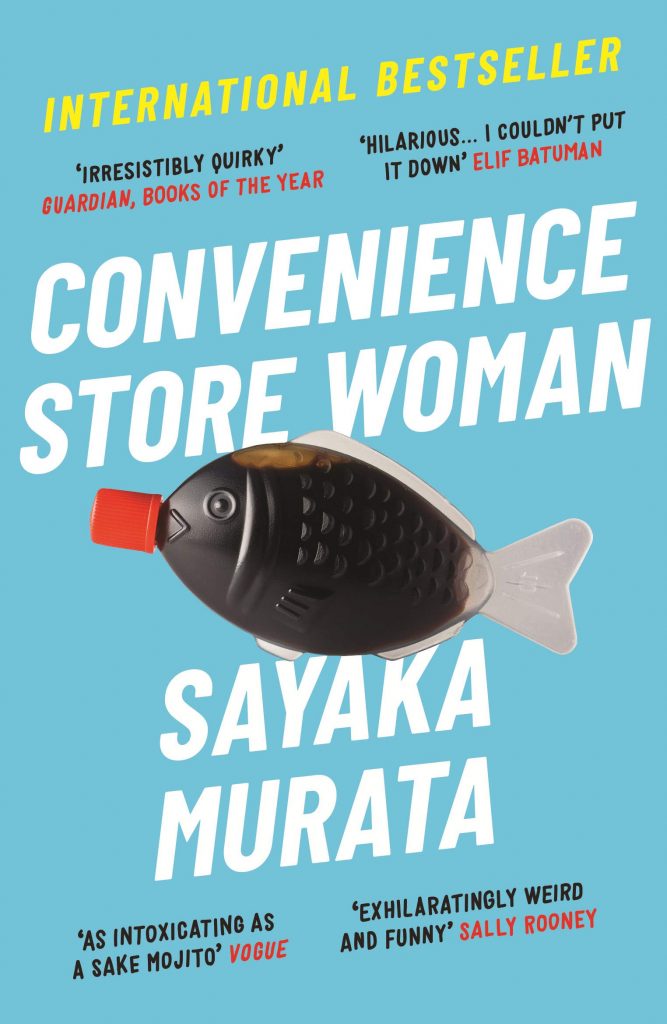 Sayaka Murata is one of the most exciting up-and-coming authors in Japan. Convenience Store Woman is a brilliant depiction of an unusual psyche and a world hidden from view. It gives us a glimpse of contemporary work cultures and the pressures to conform.
Keiko Furukura never fit in with her family or at school. But she finally finds a sense of purpose in her life at 18 when she gets a job at the Smile Mart convenience store. However, turning 36, she's still in the same spot. Those close to her prompt her to make drastic changes in her life – find a husband, start a proper career, and so on.
Although very happy, will she try to conform to "normality"? Find out in this hilariously quirky, full-of-social-commentary read.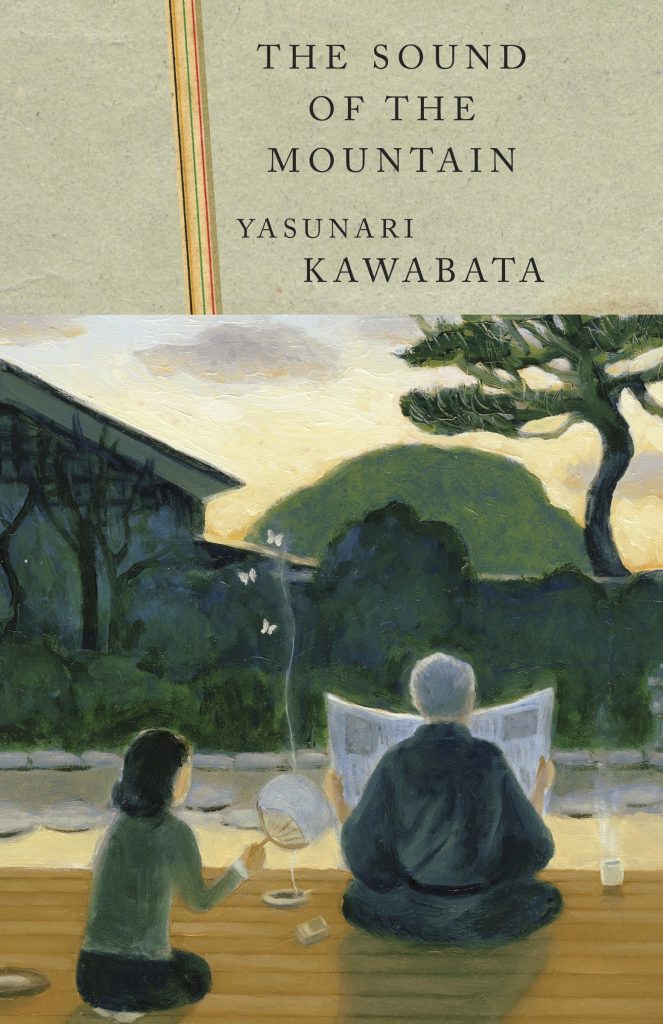 Yasunari Kawabata was the first Japanese short story writer and novelist to receive the Nobel Prize for Literature in 1968 for his lyrical prose works.
In The Sound of The Mountain, 62-year-old Ogata Shingo, the narrator, and main character, is a man immersed in unhappiness. He feels death closing in on him. Although Shingo lives with his wife, son, and daughter, it's only with his daughter-in-law that he finds some sort of bond and comfort.
A masterpiece of human emotions, you must add this Japanese book to your TBR to understand how Shingo hears only the sound of death in the distant rumble from the mountain as the relationships around him dissolve.   
🎏 Kitchen by Banana Yoshimoto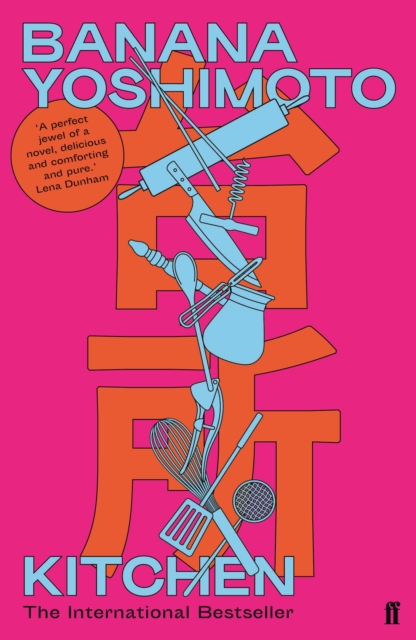 Banana Yoshimoto's novels made her a sensation in Japan and all over the world. Kitchen is still her most-loved book, as it is told in straightforward prose, discussing themes of motherhood, love, loss, and hope.
The story follows Mikage Sakurai, who has just lost the last living relative she had, propelling her into a bleak existence. When a classmate, Yuichi Tanabe, invites her to live with him and his mother in their apartment to help her cope, the kitchen becomes her sanctuary.
Find out how this book can make you feel both a sense of tranquility and sadness by adding it to your Japanese books TBR!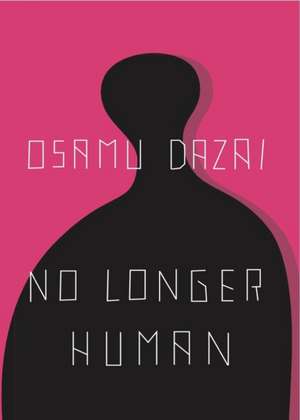 Osamu Dazai was a Japanese author who was considered one of the leading fiction writers of 20th-century Japan. His books also bring awareness to several important topics such as mental illness, human nature, social relationships, and postwar Japan.
No Longer Human centers around a young man, Yozo, who's an isolated, confused, troubled, and disturbed artist. He's further pulled downward in a society that feeds on the downfalls of those around them only to make themselves feel better.
This must-read Japanese book is for anyone with a big heart who is compassionate and empathetic.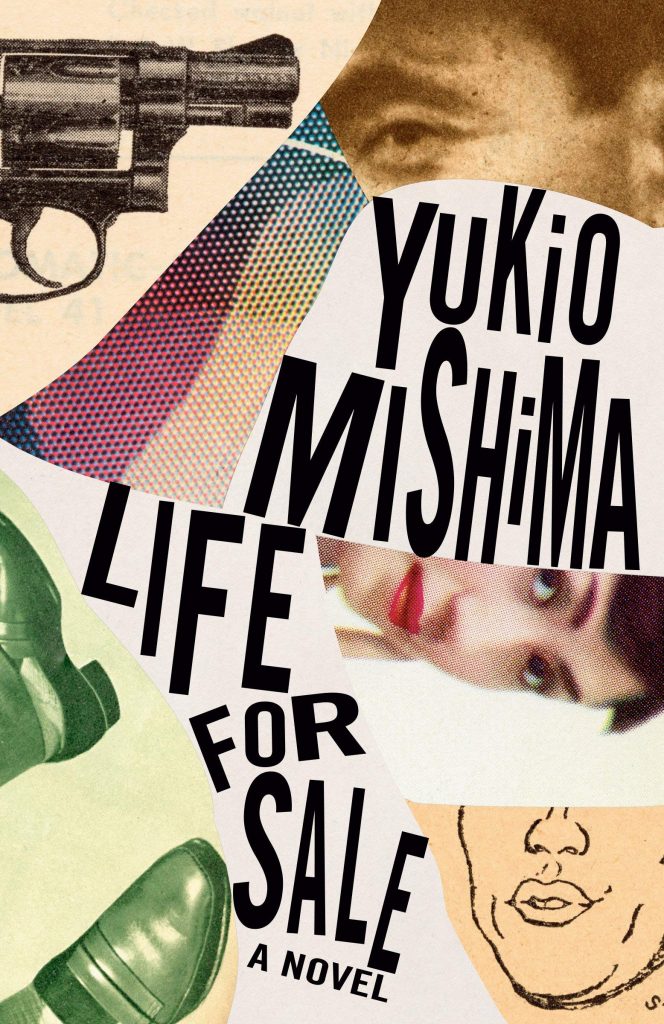 This book reads like a fever dream. It's bizarre, far-reaching, and revolutionary. It's everything you'd ever want and never knew you needed. 
After a failed suicide attempt, Hanio Yamada decides to sell his own life. Enter: gangsters, conspiracies, a dinner conversation with a plush mouse, a vampire, poisonous carrots used in an espionage scheme, and more. 
Fun and strangely mesmerizing, Life For Sale should obviously make it on your Japanese books list. You're in for a ride 😏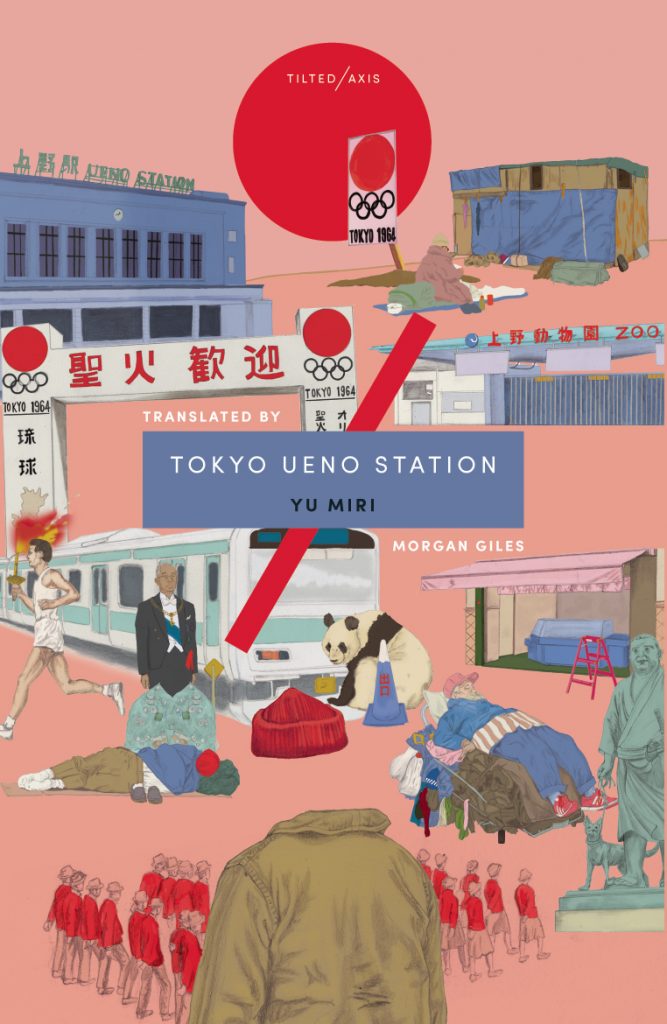 Miri Yū is an Akutagawa-award-winning author. She powerfully reprimands the Imperial system and showcases a sensitive, deeply felt depiction of the lives of Japan's most vulnerable people with Tokyo Ueno Station. It's a book about class and social structures, discussing capitalism's and gentrification's damage.
Kazu, the protagonist, is a recently deceased homeless man whose spirit lingers in Ueno Park. He reminisces on his life and the cruel twists of fate he's endured.
Tokyo Ueno Station includes vivid descriptions of nature and makes you feel like you're people-watching on the streets of Tokyo. If you want to shift from realism into a more dreamlike state, this is the book you must check off your Japanese book list.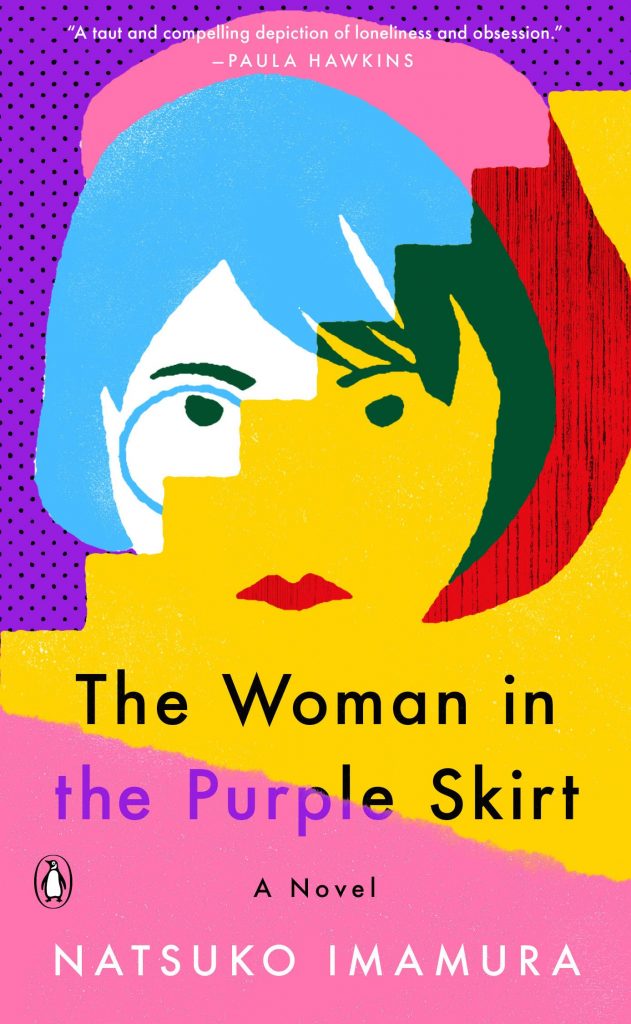 Author Natsuko Imamura is one of Japan's most acclaimed writers, having been nominated three times for the Akutagawa Prize, and ultimately won the prize in 2019. She has also won the Dazai Osamu Prize, the Mishima Yukio Prize, the Kawai Hayao Story Prize, and the Noma Literary New Face Prize for her works.
When the woman in the purple skirt goes to the park every day to eat her cream pie, she notices the woman in the yellow cardigan. They both are short on money, live in cramped apartments, and are single. See what happens when the woman in the yellow cardigan lures her into the same job.
This brief and ravenously addicting novel pulls off a quirky "creepy but make it cute" 🎎 vibe in this dark tale of obsession, workplace politics, and the social structures that can destroy a person at whim through rumor and innuendo that will leave you chilled. Must-read!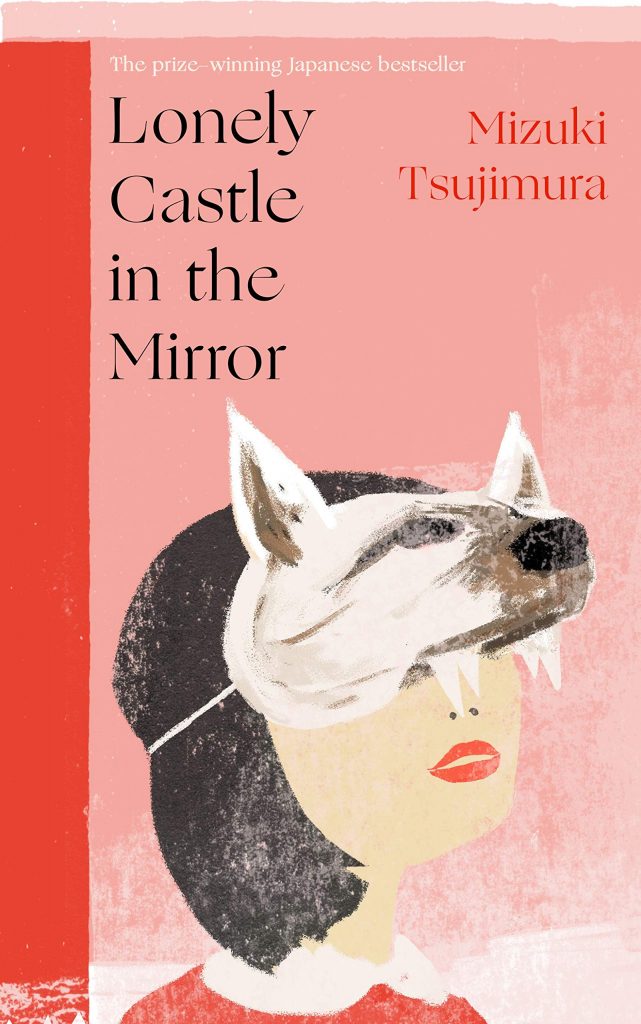 Mizuki Tsujimura is an award-winning novelist. She won the Japan Booksellers' Award for Lonely Castle In The Mirror, a lovely story about mental health, the struggles of adolescence, and being there for one another.
When 7 students want to avoid going to school, they find a temporary portal to another world that allows them to escape their stressful lives. After passing through a glowing mirror, the quest is to locate a key hidden somewhere in the castle, which allows one of them to be granted one wish. They must leave the castle by 5 pm every afternoon; otherwise, they face the wrath of the Wolf Queen.
Filled with joy and hope, this is the book for you if you need a new favorite book!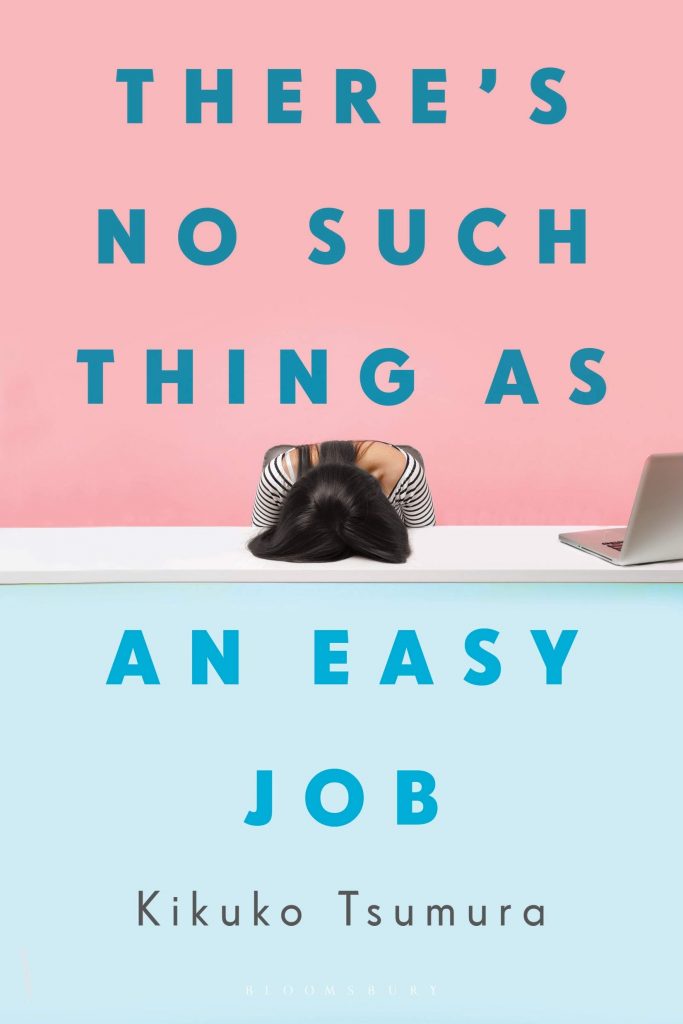 Kikuko Tsumura has won numerous Japanese literary awards, including the Akutagawa Prize, the Noma Literary New Face Prize, the Dazai Osamu Prize, the Kawabata Yasunari Prize, and the Oda Sakunosuke Prize for her works.
There's No Such Thing As An Easy Job, a mix between Convenience Store Woman and My Year of Rest and Relaxation, is a story about a woman who searches for an easy job. Having experienced burnout at her previous job, she's now looking for something where she doesn't have to read, write, or think for that matter. But as she jumps from job to job, she realizes she's looking for something more; something meaningful.
A quite odd but compelling and darkly funny tale, this one has to make it to the top of your Japanese books must-read list!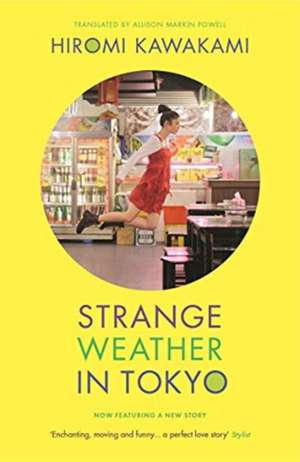 Strange Weather In Tokyo is a very sad, melancholic, and mesmerizing story. Being a slice-of-life story, there isn't a lot of plot in the book, but the way it's written makes it read like Japanese art – clean, minimal, and with a lot of attention to detail.
The book follows Tsukiko, a woman in her thirties who's independent, solitary, and lonely. She runs into her former teacher, whom she still calls 'Sensei,' in a local bar. Over the course of several years, the two share loneliness and intimacy as they develop their relationship.
Grab this title from our list of must-read Japanese books if you wanna feel all the feels and read about a lot of sake and food! 🍶🍣🍥🍜 Yum!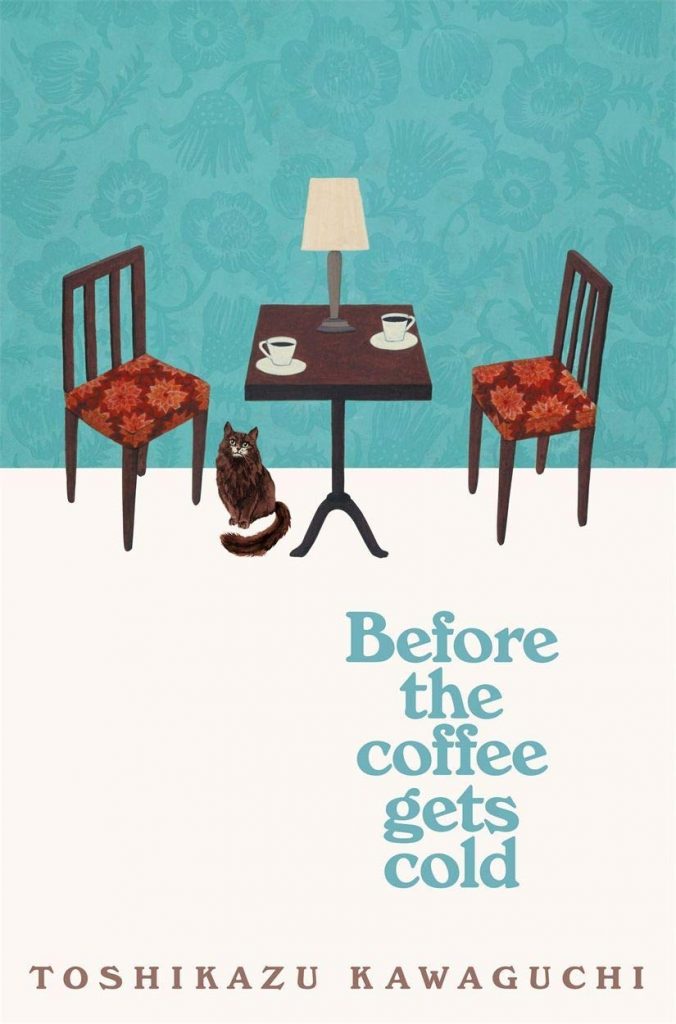 If you knew it was possible to travel back in time, would you take a leap of faith to revisit your life? Who would you want to meet again, even if for the last time? These are some of the questions that Toshikazu Kawaguchi explores in Before The Coffee Gets Cold. ☕️🧊
The story takes place in a coffee shop – but not just any kind of coffee shop. Here, there's a specific seat at a specific table where the characters can travel back in time. There are a lot of rules that one must follow in order to travel back in time. You have to remain seated the whole time, and you can only stay as long as your coffee is still warm. 
Before The Coffee Gets Cold follows 4 different characters with very emotional stories, told in simple, unique, beautiful writing.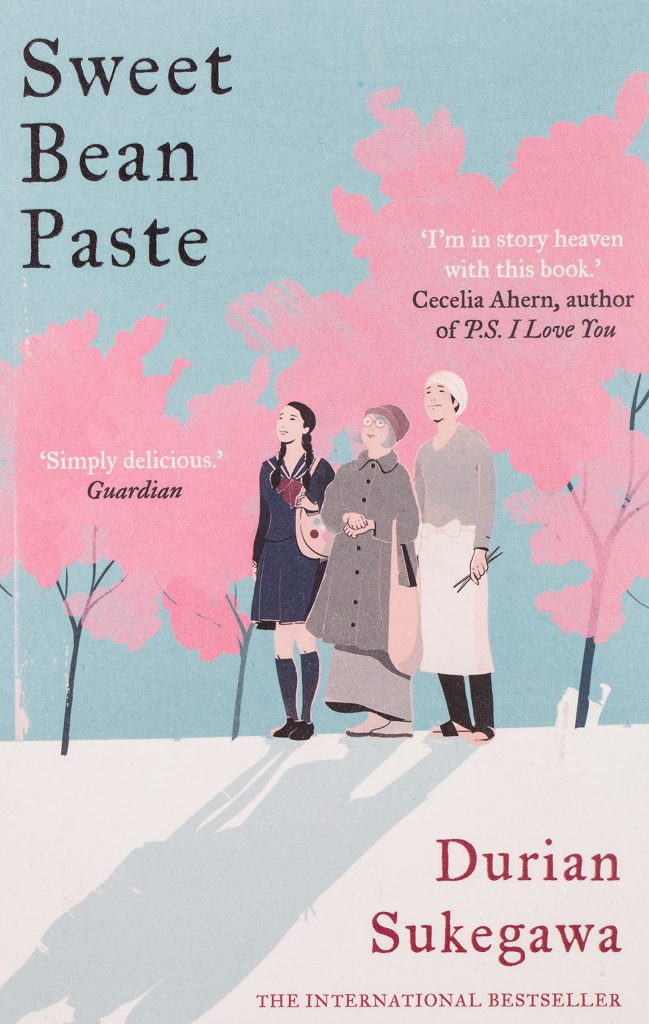 Durian Sukegawa's beautiful prose is sure to capture your heart with Sweet Bean Paste – a lovely story of friendship, love, and feeling lonely in present-day Japan.
The book begins with Sentaro, a man who feels like a failure. He has a criminal record, drinks too much, and has given up on his life-long dream of becoming a writer. Sentaro is working in a dorayaki (sweet bean paste pancakes) shop, trying to pay off some debt. One day he posts an ad, looking for a helper that can make better sweet bean paste than him.
In walks in an old lady named Tokue. Although her hands are disfigured, Tokue makes the best sweet bean paste ever, so she becomes part of the shop and teaches Sentaro her craft. But as their friendship evolves, the social pressure becomes too heavy to handle, making Tokue reveal her dark secret. 
Wow! What feelings, what characters, what fantastic prose! Which one of the authors mentioned has already or will capture your hearts and minds?
Also, please…
Don't Forget to Keep Track of Your Reading Progress With Bookly
Whether you track your reading progress in a spreadsheet, journal, notebook, or app, just remember to do it! Bookly makes it easy to track your progress.
Bookly can help keep you accountable, track books, and improve your reading habits. 😎
If these books aren't your cup of tea, maybe you'll find others you like on our hot girl summer book list! 

And don't forget that Bloo, your reading assistant, will always be by your side and help you improve by tracking all the 🎏 books you read.  

Download Bookly for iOS  👉   https://bookly.app.link/nAH81rtpg9

Download Bookly for Android  👉  https://bookly.app.link/4TMM20xpg9