With the hectic pace of daily life – eat, sleep, commute, repeat – it can be challenging to make time for our self-care routine, let alone consistently find the time to pick up a book and build a reading habit.
When you're struggling to snatch a moment, finding a way back into your TBR pile can be tough. That's why we've compiled 10 ways to get back between the pages and into a new year's reading habit.
Reading habit tip no. 1 – Set your alarm ⏰
Finding some time to read can be difficult, but setting a timer can be the best thing to do. Bookly's daily reminder can help you to set aside the time each day to ensure that you can settle down and keep that reading streak going. Even 20 minutes a day can help you make a dent in the TBR pile on your nightstand and progress.
Reading habit tip no. 2 – Snaffle a short story! 📖
Reading a full-length novel can seem intimidating if you've only got 20 minutes here or there. Short stories are satisfying, shocking, and sometimes a little bit strange. Short stories are often just the length of a chapter or two of a novel and have a whole story for you to consume in half an hour!
Reading habit tip no. 3 – Use your commute 🚌
Trying to form a reading habit can really make or break a reading slump – even if you love the novel, if you just can't find fifteen minutes, you won't necessarily be able to read the next chapter! While lots of people are fortunate enough to work from home, many still have their commute to the office, school, or university, and that can be the perfect time to catch up on a chapter or two. Instead of signing on early and checking your emails, sit comfortably and check in with your favorite character… just make sure you don't miss your stop!!
Reading habit tip no. 4 – Pocket the phone 📵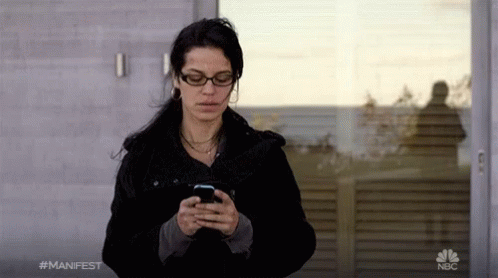 It can be tempting to turn to your phone when you want to entertain yourself! Everything is available on the internet, and it's all available at the touch of your fingertips… but reading is all about delayed gratification. Swapping your phone for the paperback in your bag could get you 30 pages closer to a dramatic plot twist, your OTP getting together, or the Big Bad getting defeated. You'll get into that new reading habit in no time.
Reading habit tip no. 5 – Listen to your heart ❤️
DNF-ing a book often gets a bad reputation. For completionists, it can be the hardest thing to do – nobody likes to give up! But if you're not feeling it, you're simply not feeling it, and there's no shame in that. Try swapping out for a book that does take your fancy: there are no consequences to moving on from a book you don't get on with. You could even swap your book with a friend who's also heading toward a DNF!
Reading habit tip no. 6 – Audiobooks 🔉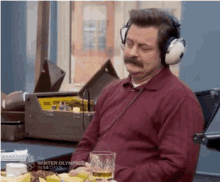 Sometimes reading just isn't convenient. You have too much to do and day to day life has to take priority. Audiobooks can be an absolute savior – and yes, a reading habit can look like this too! Libraries often have audiobooks you can loan for free, and listening to a novel can turn your day from a chore-fest into an epic fantasy! Though do remember, audiobooks are very dependent on the narrator – so make sure you listen to an excerpt before you commit!
Reading habit tip no. 7 – Buddy up 🤗
Reading on your own can be a difficult task, even more so when you're trying to build a long-term reading habit. If you don't fancy sitting down in peace and quiet, try to find some time with a friend. You could set each other a reading challenge. Or read the same book together in a mini-book club. Having a partner to keep you going can encourage you when you're not feeling great, and it can be good fun to chat about the highs and lows of the plot together.
Reading habit tip no. 8 – Swap your genre 🔁
Take a look at your TBR! Does it look like everything is fantasy, romance, horror… There's nothing wrong with that! But sometimes we get a little stuck in the same story – tropes start to grate, and things begin to feel a little same-y. Try swapping genres, and thinking outside of the box. If you usually read fiction, maybe pick up a non-fiction book, if you love a good romance, maybe choose a fantasy novel with a little romance subplot instead. You might fall in love with something you'd never expected to enjoy! And boom, you've built a reading habit too!
Reading habit tip no. 9 – Sit somewhere new 🙌
Looking for the perfect place to start on your new habit? A change of scenery can be the easiest way to get out of your reading slump. Finding a new place to sit – whether that is a coffee shop, a classroom, or a new seat in the library – can really change your reading mood. Libraries often have more than just books available, so if you fancy an audiobook or joining a social group, your local library often runs these for free. Coffee shops can be a little more expensive, but sitting with a latte and a new novel can be an energizing experience!
Reading habit tip no. 10 – Ask for reading recommendations 💭
The Bookly discord server is alive with a range of content and discussion boards. Once a month, we have a new book club – chosen by user poll – which might ignite a love of a new favorite. Ask your friends – or the people inside your phone – for your next favorite read!
Don't Forget to Keep Track of Your Reading Progress With Bookly
As the new year approaches, challenge yourself to try the ten things you see here. By this time next year, your reading streak could be 365 days long!
For more short reads, genre guides, and readathon recommendations to inspire you, check out the Bookly Blog archive and join our discord server. Good luck!
Bookly can help keep you accountable, track books, and improve your reading habits😎
And don't forget that Bloo, your reading assistant, will always be by your side and help you improve by tracking all the books you read.

Guest Post by our Bookly Pro Reader, Kirsty 💙
Download Bookly for iOS 👉 https://bookly.app.link/nAH81rtpg9
Download Bookly for Android 👉 https://bookly.app.link/4TMM20xpg9